India
Several states yet to enforce amended MV Act's electronic traffic violation monitoring provision | India News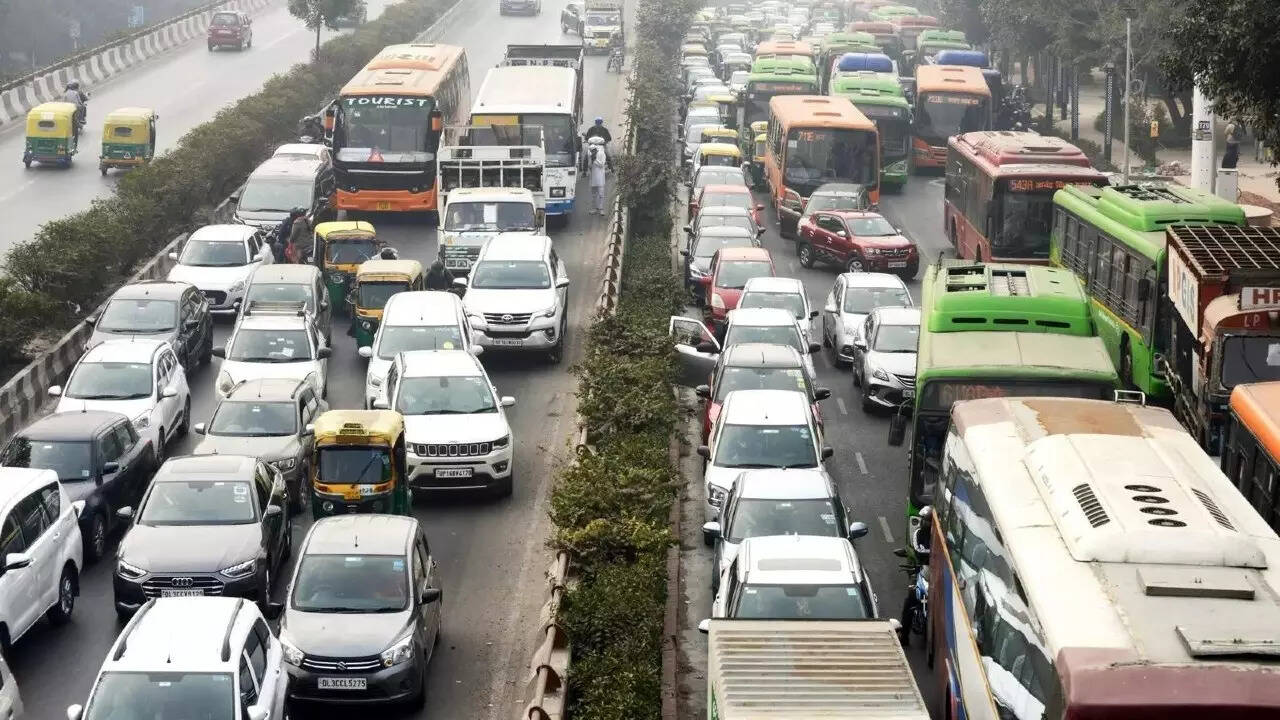 NEW DELHI: Even after three years of the enactment of the amended Motor Vehicle (MV) Act, over half-a-dozen states have not yet enforced the provision of "electronic monitoring and enforcement" of traffic rule violations such as speeding, jumping traffic signals and not wearing seat belts/helmets. Around 17 states and UTs have not yet framed rules for the design, construction and maintenance of roads that are not national highways, mandated in the Act.
As per the status report on implementation of the amended MV Act, which was presented before all state and UT transport ministers last September, Karnataka, among major states, has not enforced the provision of "electronic monitoring and enforcement", while the process is in progress in Andhra Pradesh. Among small states and UTs, Manipur, Meghalaya, Mizoram and Ladakh have not implemented the amended Act's provision.
The amended MV Act specifies that the state governments shall ensure electronic monitoring and enforcement of road safety on national highways (NHs), state highways or roads in any urban city. The road transport ministry has notified the rules for this, including speed cameras, closed-circuit television cameras (CCTVs), speed guns and body-wearable cameras.
According to the latest report on road accidents in India, 2.95 lakh mishaps — nearly 72% of all crashes — and 1.07 lakh fatalities, which is 70% of all road deaths in 2021, were due to speeding beyond the notified limits on different categories of roads.
"Electronic monitoring and enforcement is the best solution considering that deployment of huge police personnel is impossible and this also eliminates human intervention. We hope states will take this up in a big way in the light of the recent Supreme Court order," said a central government official.
The status report presented at the state transport minister's meeting also shows that several states including Assam, Chhattisgarh, Kerala, Maharashtra, Odisha, Rajasthan, West Bengal, Delhi and Telangana had not notified the rules for design, construction and maintenance standards for roads other than NHs.

#states #enforce #amended #Acts #electronic #traffic #violation #monitoring #provision #India #News