India
Morbi bridge collapse: Oreva group admits 'some wrongs', offers compensation | India News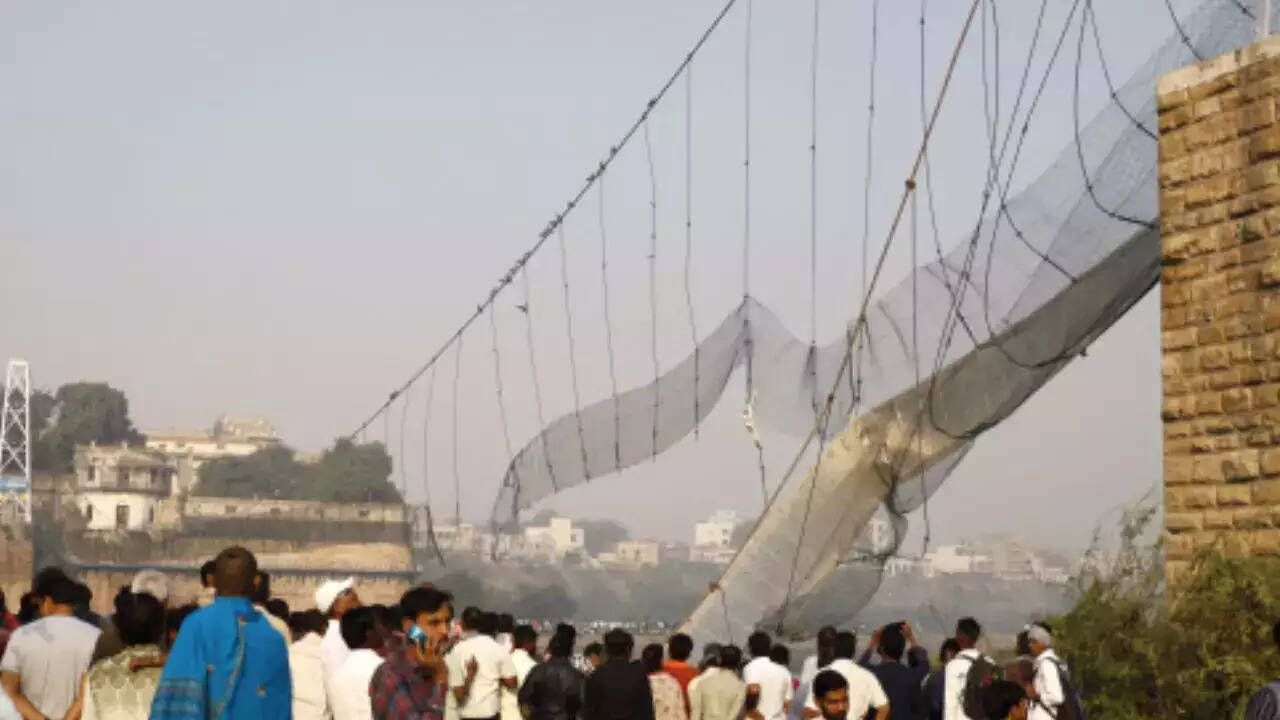 AHMEDABAD: Clockmaker Ajanta, the Oreva Group contracted to maintain and operate the Morbi suspension footbridge that collapsed on October 30 last year, admitted in the Gujarat high court on Wednesday that "some wrong" happened under its watch, leading to the tragedy of 135 deaths. It offered to compensate the victims' kin for this, including taking care of the seven children orphaned in the disaster. It also promised to either employ or help them find jobs on becoming adults.
The company's first admission of lapses in the maintenance and operation of the bridge came within days of police naming Oreva Group's promoter Jaysukh Patel as an accused in the criminal case and issuing an arrest warrant against him. Investigators claim that Patel has been incommunicado since the evening of the bridge collapse.
"Something happened at the Morbi municipality's end, and some wrong was committed by the company. Ultimately, unprecedented damage has been done," counsel Nirupam Nanavati told the court. Ajanta's commitments were in response to the high court's notice to the company on a suo motu PIL.
The court said that based on the available evidence and Morbi municipality's failure to explain why it allowed Ajanta to continue operating the suspension bridge, "an inference could be drawn that there was collusion between the two".
The municipality had filed two affidavits, neither of which satisfied the bench of Chief Justice Aravind Kumar and Justice Ashutosh J Shastri. The HC said it appeared the company had been dictating terms to the municipality by putting a clause in the contract that there should not be any interference by any government agency.
"Look at their tenor and your tipping point. You are a powerful body. You said you took precaution as expected of a prudent person? Why did you keep quiet? And now you are telling the government not to initiate proceedings," Chief Justice Kumar said of the municipality refusing to reply to the state government's dissolution show-cause last week.
The court also noted that the agreement inked by the municipality's chief officer and the company was never placed for approval before the general body.

#Morbi #bridge #collapse #Oreva #group #admits #wrongs #offers #compensation #India #News