India
India extends $40 million for bolstering sports infrastructure in Maldives: EAM Jaishankar | India News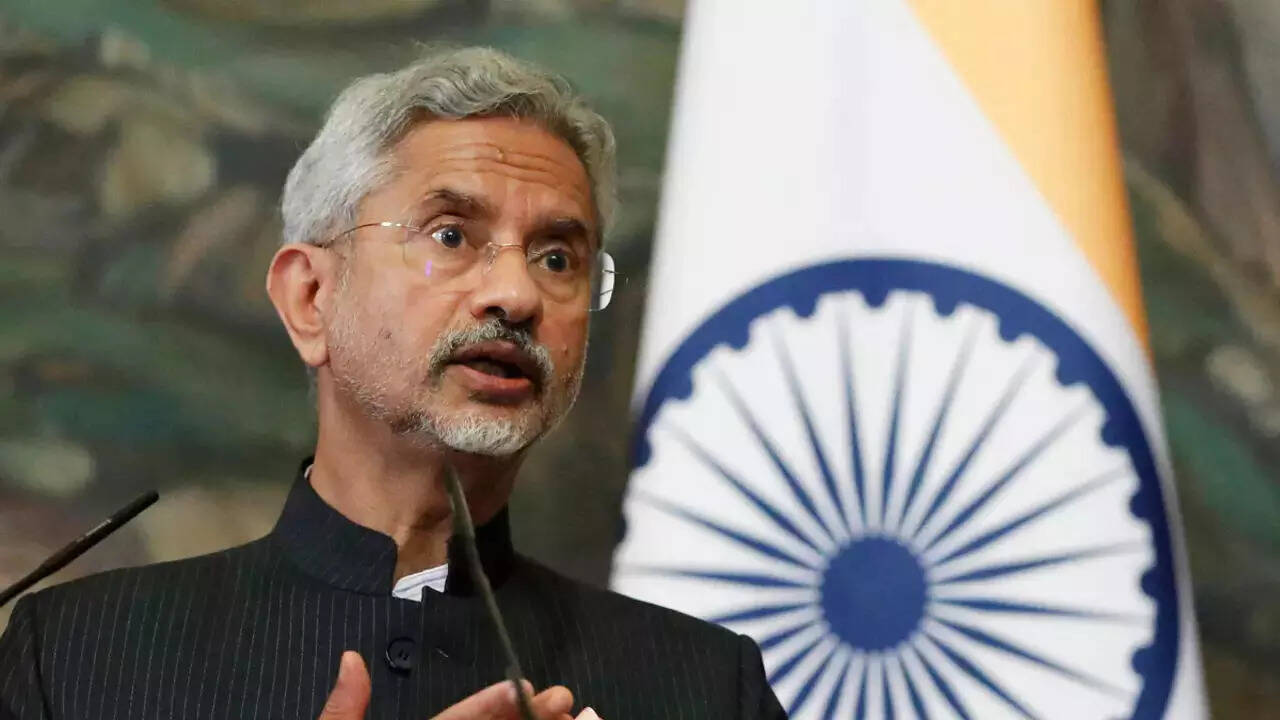 MALE: External affairs minister S Jaishankar on Thursday said India has extended a concessional $40 million Line of Credit for developing sporting infrastructure in the Maldives, as part of New Delhi's efforts to bring Prime Minister Narendra Modi's flagship projects such as "Fit India" and "Khelo India" into the ambit of the Neighbourhood First Policy.
Jaishankar is on a three-day visit to the Maldives and Sri Lanka to further expand bilateral engagement with the two key maritime neighbours of India.
He made these comments during the inauguration of a community project in Shaviyani Foakaidhoo.
"Sports infrastructure across islands will be developed through the dedicated concessional $40 million Line of Credit. I should add here that in India, we have two movements which the Prime Minister has personally propagated. One is called Fit India, to encourage all of us to be fit and the other is called Khelo India for the young people to take part in sports," Jaishankar said during the inauguration.
"For me today, this is a way of taking Fit India and Khelo India into our Neighbourhood First Policy and we certainly would like to see a much more socially active, physically active South Asia," he said.
Fit India and Khelo India were introduced by the Modi government to revive sporting and fitness culture at the grass root level in the country.
Jaishankar inaugurated the community centre with his Maldivian counterpart Abdulla Shahid.
The community centre in Shaviyani Foakaidhoo is part of 45 high-impact projects that New Delhi is partnering with the Maldives government, of which 23 have been completed.
Foakaidhoo is one of the inhabited islands of the Shaviyani Atoll administrative division and is geographically part of the Miladhummadulhu Atoll in the Maldives.
New Delhi's cooperation in the areas of sports and youth development has expanded rapidly, through the gifting of equipment and training of Maldivian athletes in India, Jaishankar said.
"We have undertaken grant projects for setting up youth centres, strengthening sports infrastructure and establishing open-air gyms on 64 islands, including in Foakaidhoo," he said.
"This community centre is an excellent example of the quality social infrastructure that is being created across the Maldives under the India-Maldives development partnership. I applaud the council and the people of Foakaidhoo for the successful completion of this project," Jaishankar stressed.
A new project for the development of a sports complex in Gaaf Dhaalu Gaddhoo was added on Wednesday, the External Affairs Minister said.
"I am happy to share that, earlier today, we have agreed to extend a further MVR 100 million as grant to the Maldives to undertake more projects towards the creation of local island infrastructure and socio-economic development of island communities," he said.
Additionally, New Delhi was working with the Male to augment Maldives Industrial Fisheries Company's processing and cold storage capacities, Jaishankar added.
The Maldives and Sri Lanka are India's key maritime neighbours in the Indian Ocean Region and occupy a special place in the Prime Minister's vision of 'SAGAR' (Security and Growth for All in the Region) and 'Neighbourhood First'.

#India #extends #million #bolstering #sports #infrastructure #Maldives #EAM #Jaishankar #India #News