India
'2024! I'll be back,' says BJP poster featuring 'Terminator' PM | India News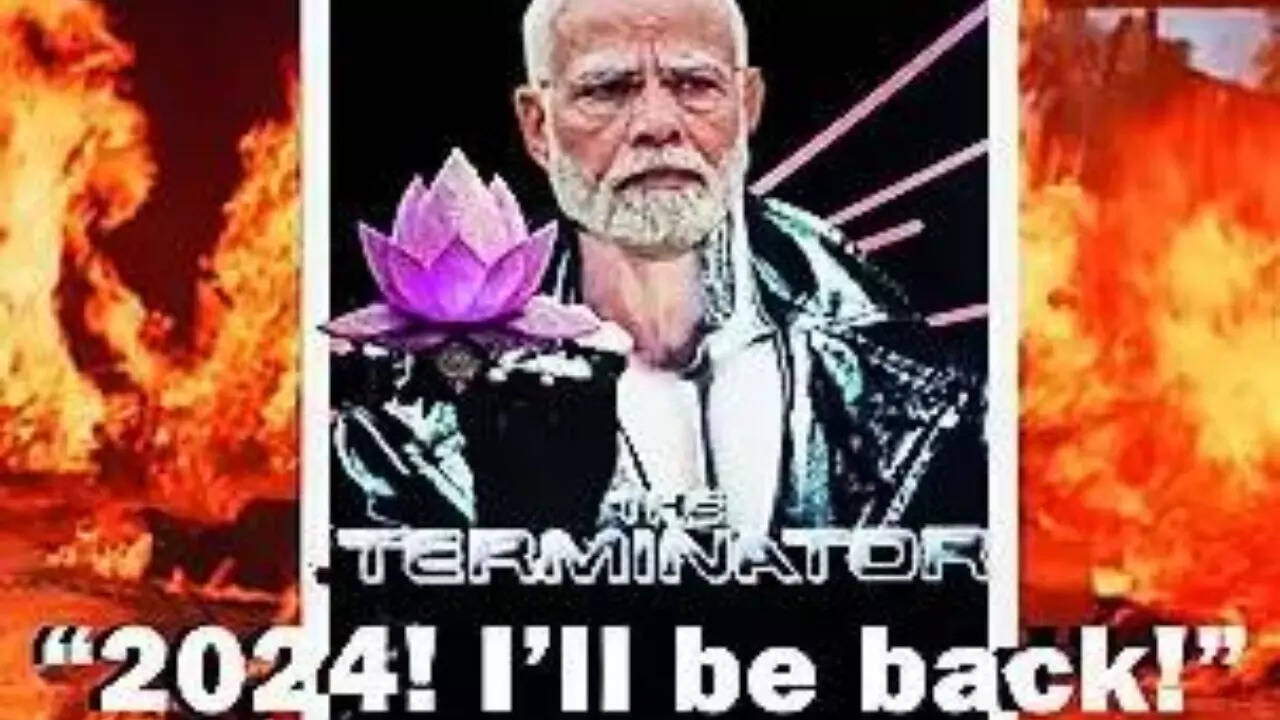 NEW DELHI: Building upon the recent assertions of PM Narendra Modi that he will remain in office after the 2024 Lok Sabha elections, BJP has launched posters themed on an Arnold Schwarzenegger catchphrase in the Hollywood blockbuster 'The Terminator'.
"2024! I'll be back," declared the poster with the image of a confident PM outfitted in a stylish jacket. The poster, which also carries the lotus election symbol of BJP, coincided with the deliberations of the opposition INDIA bloc. Although the grouping will formally start its two-day meeting on Thursday, it was expected to release the logo of the anti-BJP front. BJP made light of the threat. "Opposition thinks PM Modi can be defeated. Dream on! The Terminator always wins," ran the caption on its new poster.
Modi, while unveiling Bharat Mandapam, a mega convention centre which will serve as the venue of the G20 summit, had asserted that he will be back as the country's PM to guarantee India's emergence as the world's third largest economy in his next term. The PM amplified his claim again in his Independence Day address.
BJP is upbeat as recent surveys have indicated that Modi's popularity remains intact and there are predictions that the party will retain office in the next Lok Sabha polls.

#Ill #BJP #poster #featuring #Terminator #India #News