India
Supreme Court frowns at UP govt delay in considering early release of lifer | India News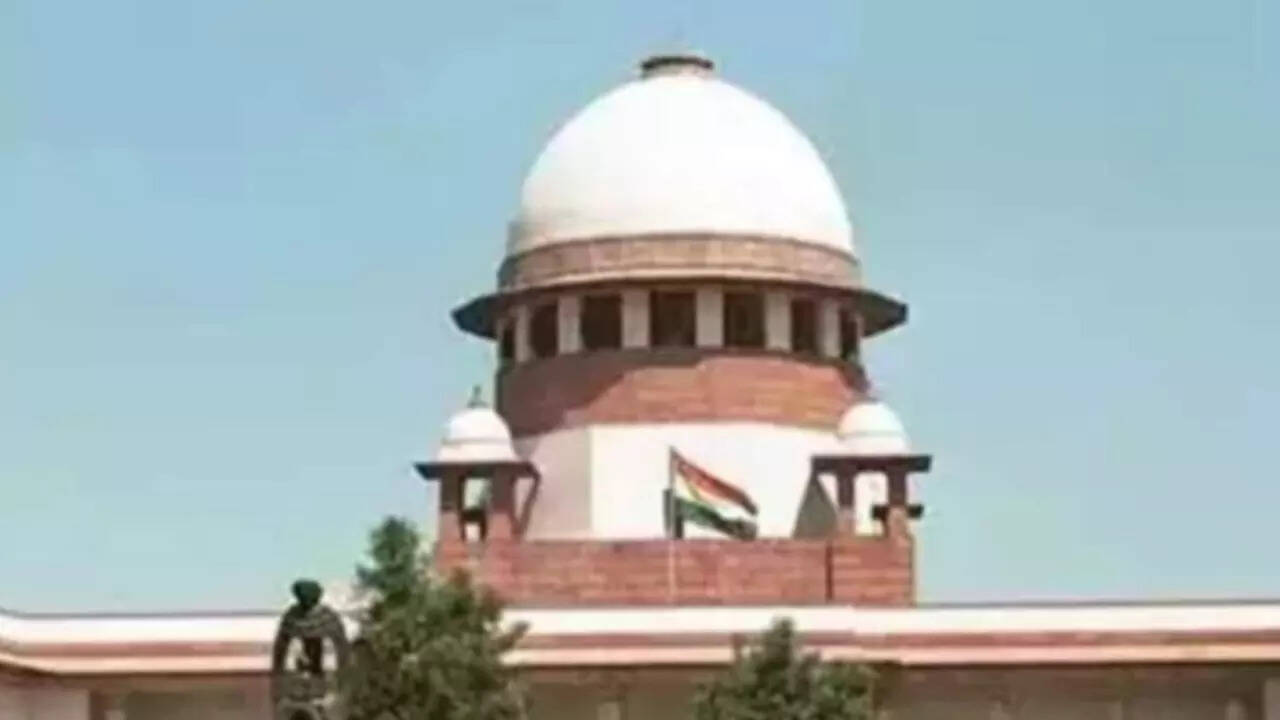 NEW DELHI: The Supreme Court on Friday took strong exception to the delay on the part of the Uttar Pradesh government to consider the early release application of a triple murder convict, serving life term, and directed the concerned authorities to decide within one month the prisoner's plea as he has already served 19 years in jail.
After passing this order, when a bench of Chief Justice D Y Chandrachud and Justice P S Narsimha proposed to delegate to Allahabad High Court to monitor the early release applications of similarly placed life convicts pending with the authorities, the petitioner lifer's counsel Rishi Malhotra opposed it saying the whole process for releasing lifers who have served more than 14 years would be delayed as the SC knows how cases are pending for decades before the HC.
The bench turned protective and said "it is easy to criticise the HC without taking into account the workload with the judges." Malhotra decided not to join issue with the bench. The case related to one Karuna Shankar, who was convicted for murder on february 2, 1984 and sentenced to life imprisonment. Even after committing the murder, the accused murdered an eye-witness and his brother. The accused absconded for 18 years after conviction and was taken to jail only in 1990s and has served 15 years and four months without remission and 19 years with remission.
The SC took objection to the non-consideration of Shankar's plea for early release by the authorities for close to three years. SC in its order said, "Taking into account the inordinate delay in considering the application for premature release, we direct the authorities concerned to decide the same within one month. It asked the Superintendent of Fatehgarh Jail, where the petitioner is serving life term, to file an affidavit in compliance of the SC's order." Standing counsel Ardhendumauli Prasad said the authorities would take a decision expeditiously.
The bench noted its earlier order asking the government and jail authorities to detect prisoners languishing in prison even after serving 14 years' sentence and had ordered them to consider their release even when the jail inmates have not filed an application for early release. "God only knows how many such prisoners are unable to approach the authorities for early release. SC had also asked the district legal services authorities to inspect jails within their jurisdiction to enable release of lifers who have served the stipulated period to become entitled for premature release.

#Supreme #Court #frowns #govt #delay #early #release #lifer #India #News