India
Special session of Parliament: Bid to 'fix' news cycle, shift focus from Adani row, says Congress | India News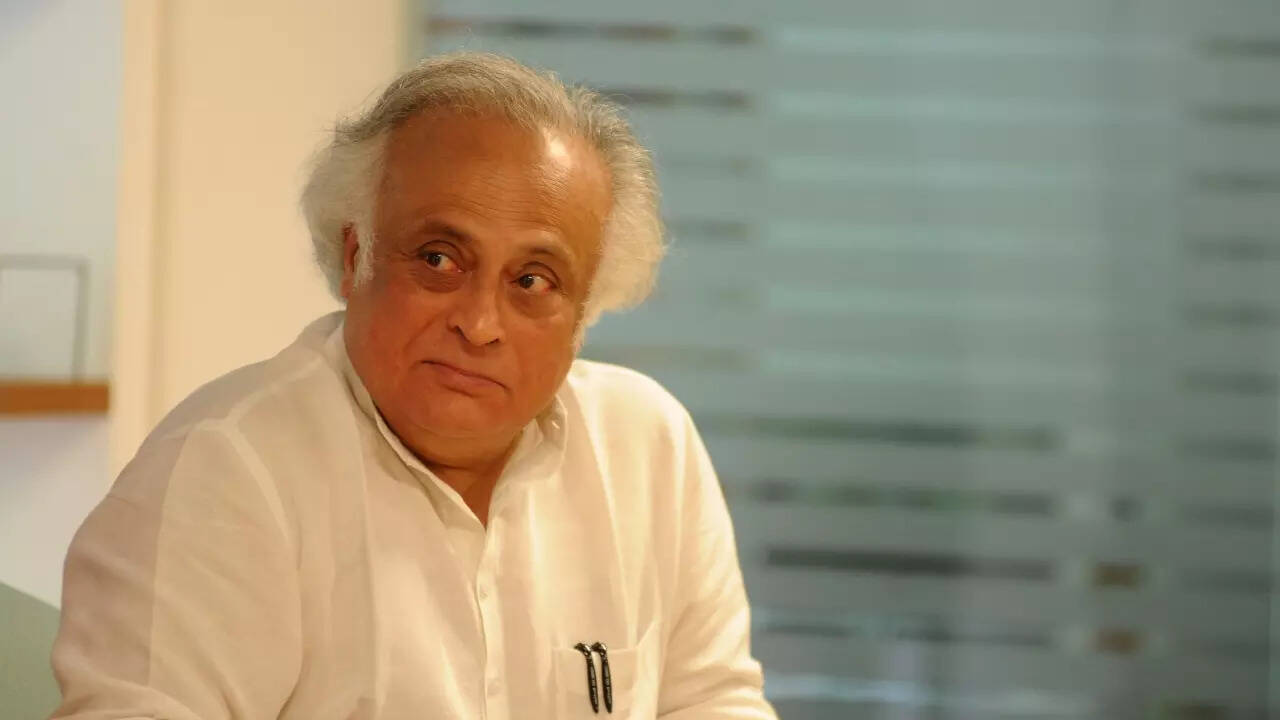 NEW DELHI: Congress and other opposition parties on Thursday said the announcement of the special session of Parliament was PM Narendra Modi's gambit to divert the national focus from the fresh revelations about the Adani group investments, and from the growing opposition unity under the INDIA alliance.
Calling it "Managing the News Cycle, Modi style", AICC spokesman Jairam Ramesh said the news on Thursday was dominated by latest revelations on the "Modani scam" and the INDIA meeting in Mumbai on Thursday-Friday. Congress warned the Parliament session will resonate with demands for a JPC probe into the Adani affair.
As speculations grew that the government may bring legislations on uniform civil code and 'one-nation-one-election' in the special session, Congress spokesman and senior lawyer Abhishek Singhvi said there were no details available about the any bills yet, and the one on elections would be "unconstitutionality on stilts".
"Regarding polls, as always, the BJP government never answers the real or difficult questions. Firstly, where is your constitutional majority to amend the Constitution? Secondly, how will you force non-NDA states to dissolve their own assemblies despite being elected only a few months ago? Thirdly, can the central government use Article 356 coercively? Is all this not patently unconstitutional? Even if by a miracle, the electoral clock is reset for the whole of India, how will it be resynchronised and reset a second time if there is any change in majority midway in an assembly?" Singhvi said.
Congress leader in Lok Sabha Adhir Ranjan Chowdhury said BJP is facing serious challenges in the upcoming elections to five states, and it may spring some surprise through some outlandish legislations, to deflect the unsavoury questions from people. "It recently tried to hoodwink the people by slashing the prices of LPG, and the Parliament session appears an attempt to do the same," he told TOI.
TMC MP Saket Gokhale said the decision to convene a special session has come as the PM is "rattled" by the INDIA bloc parties. "INDIA parties have rattled PM Modi so much that he's now pulling off "8pm speech to the nation" stunts on Parliament. Let's see if he himself attends this session at least," Gokhale posted.
Shiv Sena's (UBT) MP Priyanka Chaturvedi said on 'X' that the special session called during "India's most important festival of Ganesh Chaturthi is unfortunate and goes against the Hindu sentiments. Surprised at their choice of dates".

#Special #session #Parliament #Bid #fix #news #cycle #shift #focus #Adani #row #Congress #India #News