Entertainment
Shah Rukh Khan, Nayanthara and Vijay Sethupathi grace the Jawan audio launch event in Chennai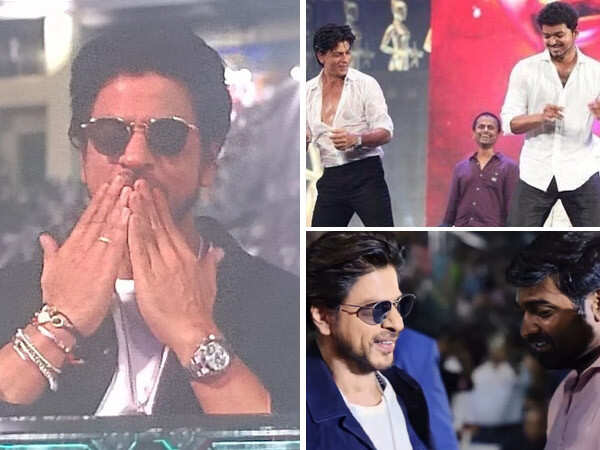 Shah Rukh Khan is in Chennai to attend the first ever on-ground event of his upcoming film Jawan. This also marks SRK's first collaboration with director Atlee. The event is taking place at Sri Sairam Engineering College. Jawan, also starring Nayanthara and Vijay Sethupathi, is all set to release on September 7, and the excitement surrounding the film is palpable.
Shah Rukh Khan finally entered the stage amid loud cheers from fans. He went on to enthral fans as he shook a leg on stage. Take a look:






Amidst an ocean of enthusiastic fans, Shah Rukh Khan made his entrance onto the stage, eliciting cheers and jubilation. With a gracious wave, he acknowledged the adoration of his fans. The actor's arrival was accompanied by warm embraces exchanged with Vijay Sethupathi, Anirudh R, and Atlee. For the Jawan audio launch, SRK sported a stylish ensemble, including a white t-shirt paired with a blue shirt and denim pants.
Vijay Sethupathi lauded Shah Rukh Khan for his humanity. "A good artist must be a good human to give life to a character. SRK is a great human, who loves everyone equally. I love his spontaneity and knowledge."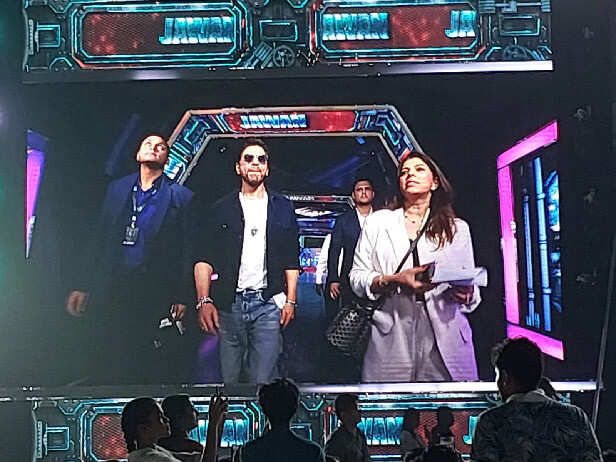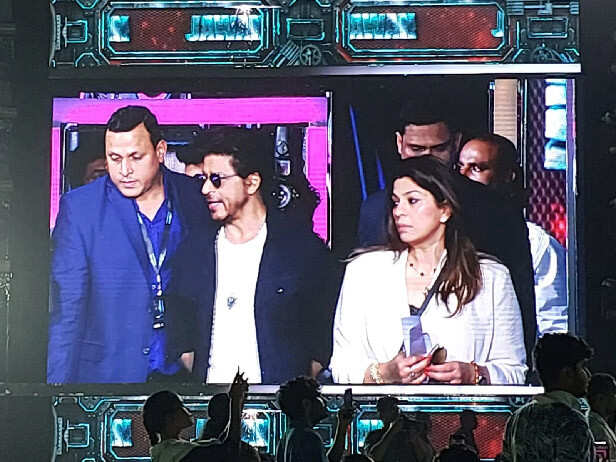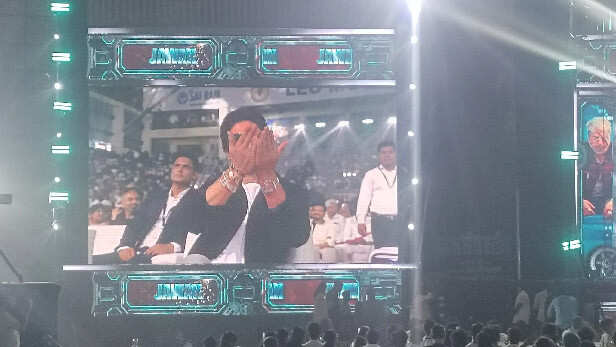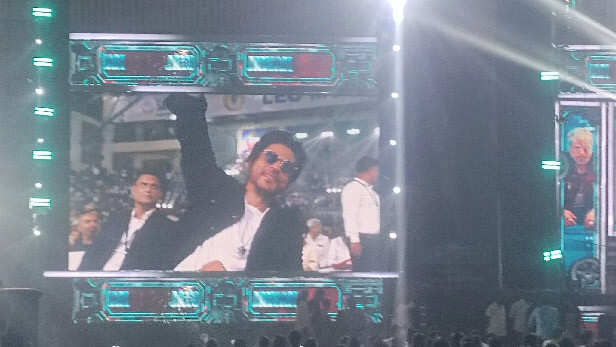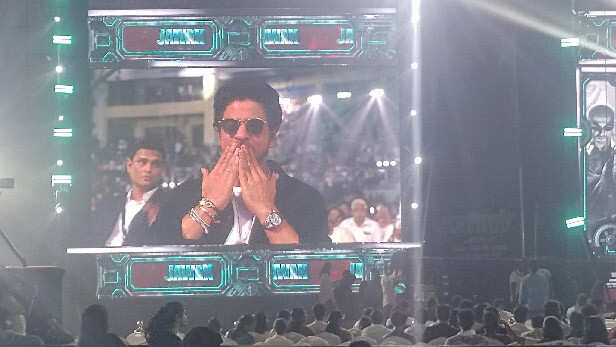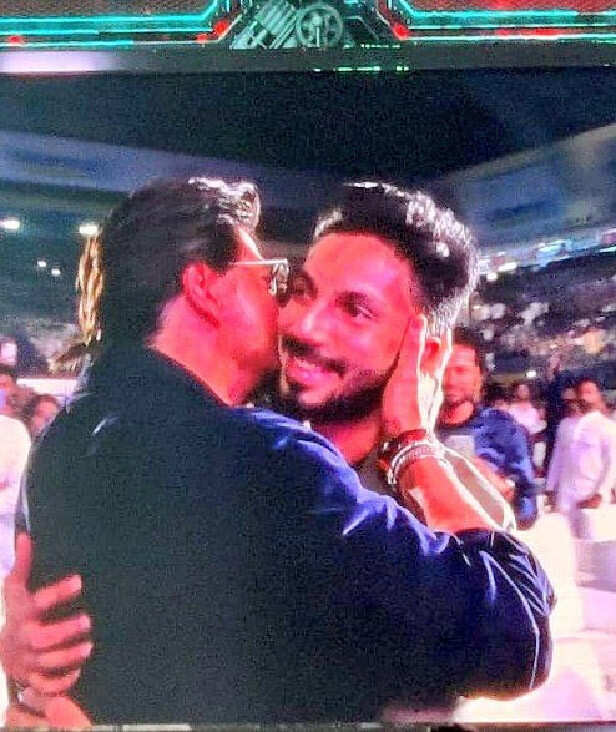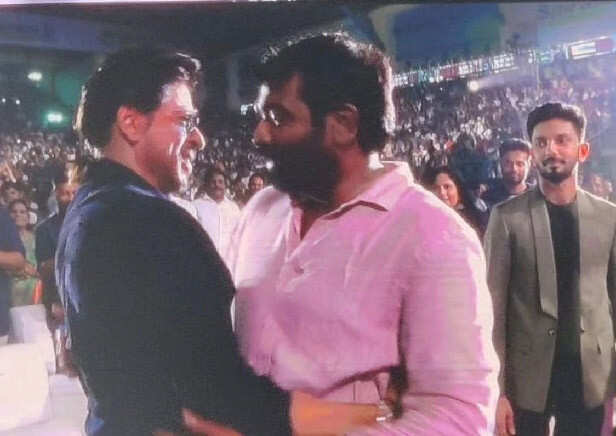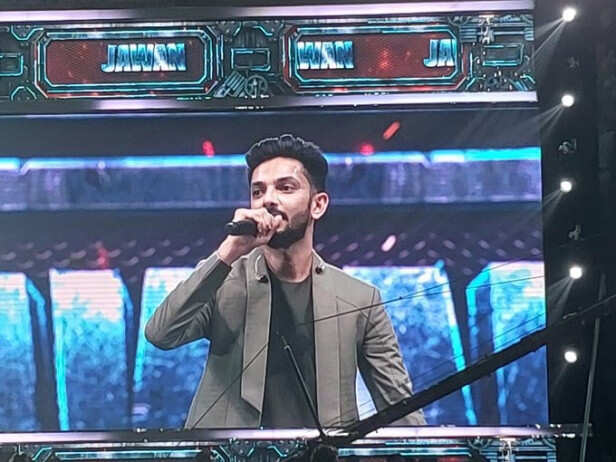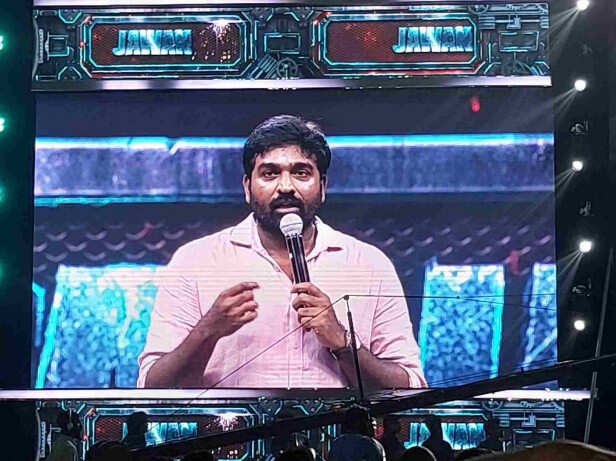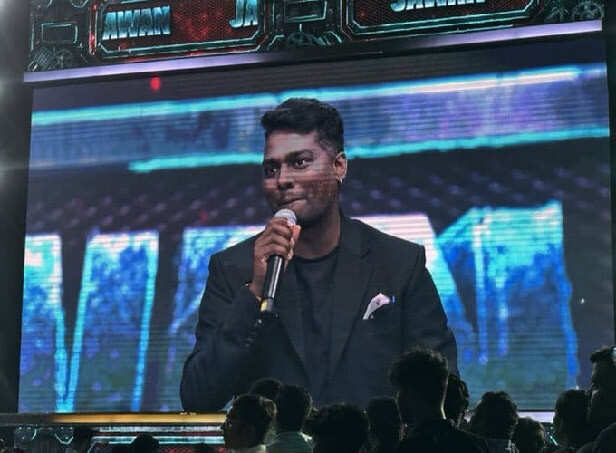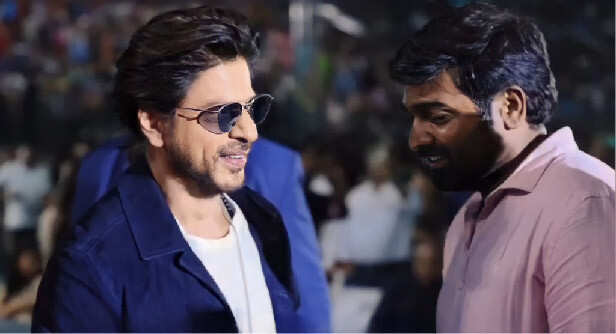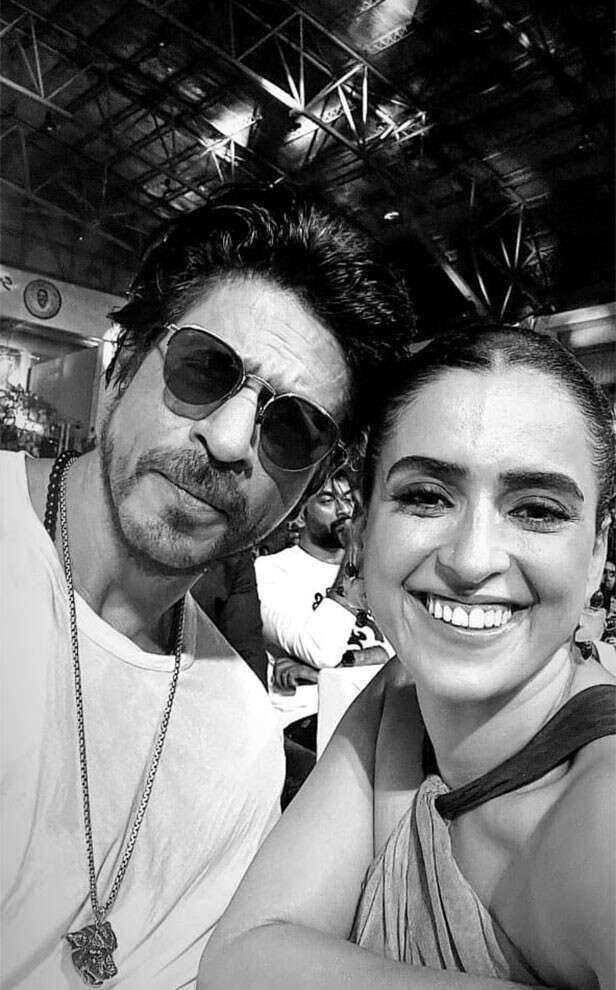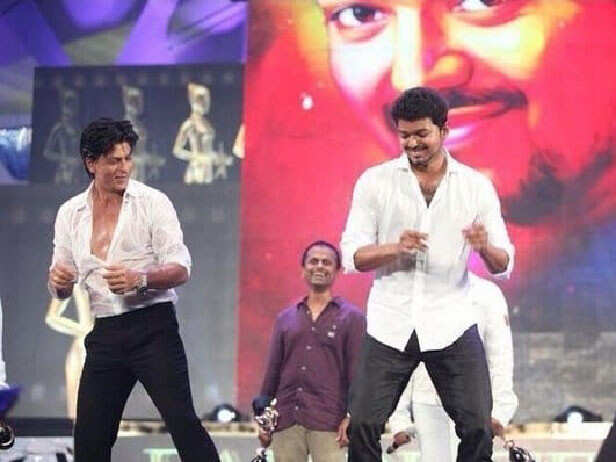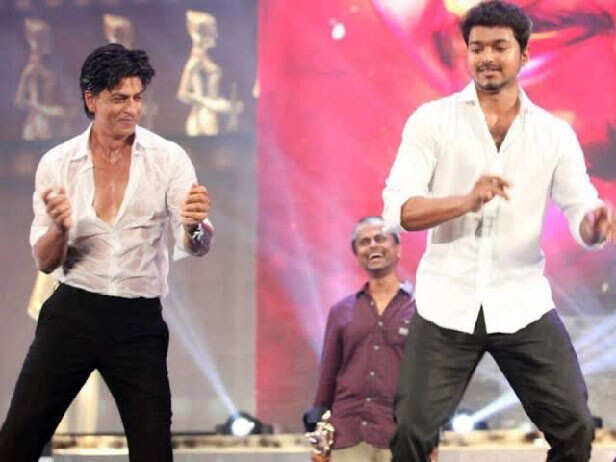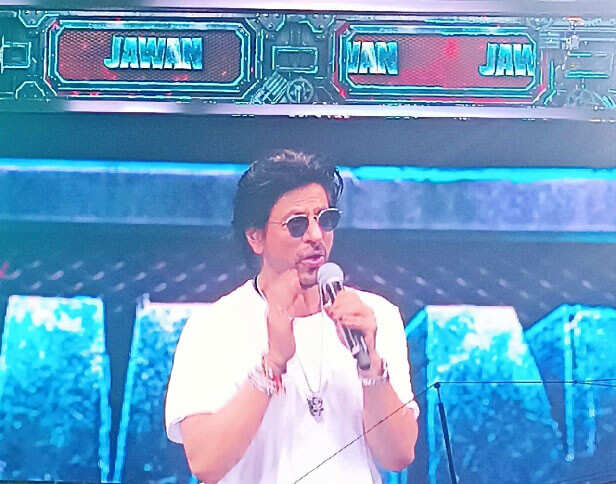 #Shah #Rukh #Khan #Nayanthara #Vijay #Sethupathi #grace #Jawan #audio #launch #event #Chennai