India
SC focus back on filling trial judge vacancies | India News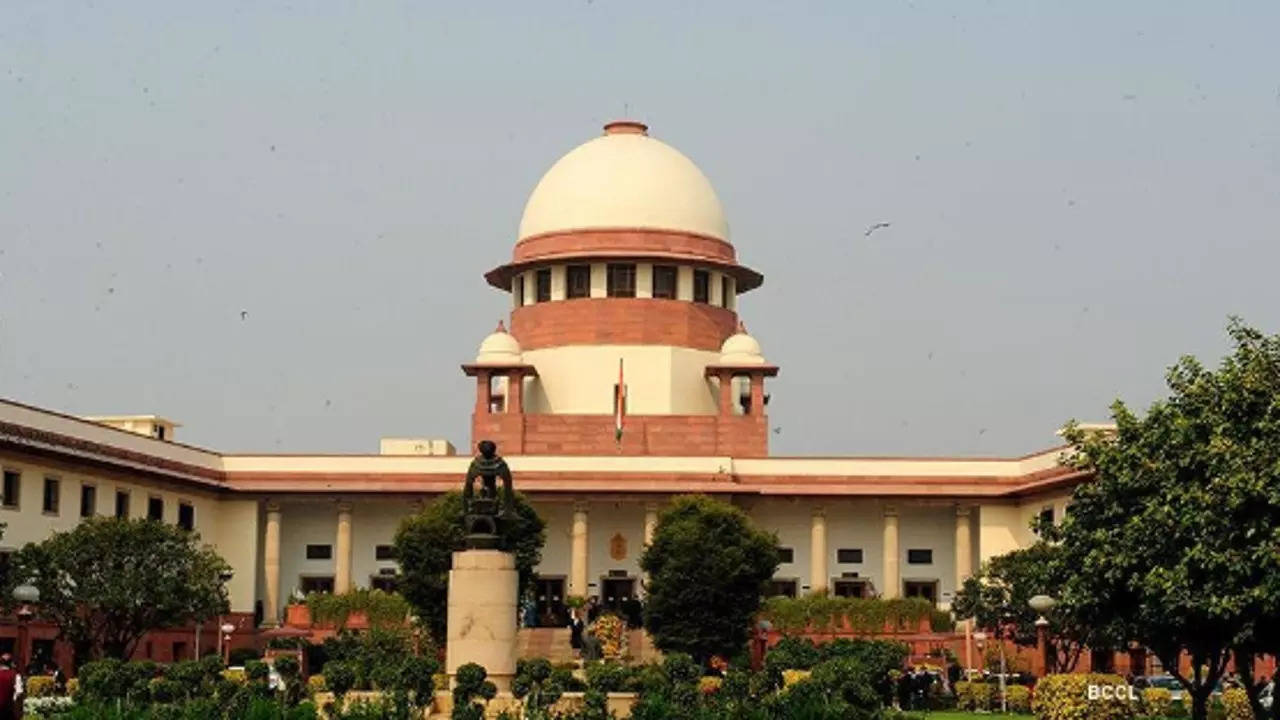 NEW DELHI: More than 16 years after the Supreme Court tasked high courts with a timeline for expeditious recruitment of judicial officers to fill chronic substantial vacancies in trial courts, which are now saddled with a monstrous four crore pending cases, the SC on Thursday refocused on expediting the process by devising a timetable to take stock of each state's vacancy and recruitment status.
Abench of Chief Justice D YChandrachud and Justices P SNarasimha and J B Pardiwala will begin the exercise on February 2 with states Odisha, Madhya Pradesh, Bihar, Tamil Nadu, Punjab and Haryana.
Taking note of the statusreport on vacancies and judicial infrastructure for these states given by amicus curiae and senior advocate Vijay Hansaria, the bench asked the HC registrar generals and law secretaries concerned to join in through video conferencing on February 2 with upto-date statistics. It also ordered the Union law ministry to depute a "responsible officer' to be present during the proceedings. Though the timelines for recruitment and appointment of judicial officers were fixed by the SC on January 4, 2007, the implementation had been tardy, except for a brief period when a bench headed by then CJI Ranjan Gogoi had summoned the HC registrar generals and state law secretaries concerned and impressing upon them with judicial might the consequences of non-implementation of the SC orders.
The report prepared by Hansaria throws up a rather dismal picture. In Odisha, against sanctioned posts of 929 judicial officers, 174 are lying vacant; in MP, of the sanctioned 2021 posts, 671 are vacant; Bihar has a sanctioned posts of 2016 judicial officers but 449 are vacant; In Tamil Nadu, 272 of 1340 sanctioned posts are lying vacant; in Punjab, of 797 sanctioned posts 209 are vacant; and in Haryana, of the sanctioned 778 posts, 308 are vacant.
Similar exercise for taking stock of the status of vacancies in the posts of judicial officer in other states would be taken in February with the help of other amici curiae — senior advocates K V Vishwananthan, Shyam Divan and advocate Gaurav Agrawal.
The CJI-led bench also took interest in the suggestion of advocate K Parameshwar for creation of a dashboard which would automatically flag the state where the vacancy in judicial officers' posts reached 20% of the sanctioned strength, to enable the concerned HC chief Justice to take prompt measures to fill them.

#focus #filling #trial #judge #vacancies #India #News