India
PM Modi paving way to make India first in the world during Azadi ka Amrit Mahotsav: Amit Shah | India News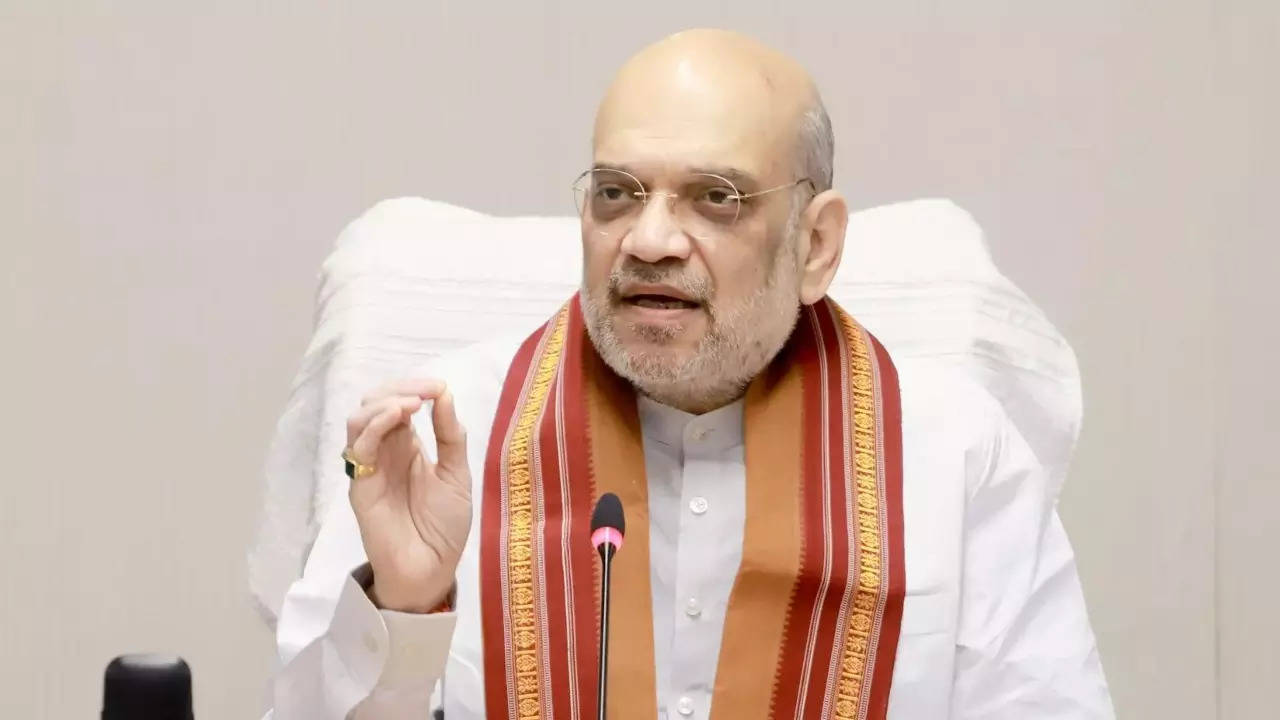 NEW DELHI: The feeling of patriotism and confidence instilled in the mind of citizens encouraged by Prime Minister Narendra Modi's calls to involve themselves in various programmes to mark the Azaadi ka Amrit Mahotsav — including the 'Har Ghar Tiranga' campaign — recently resulted in the Chandrayaan reaching the Shivshakti point on the moon, home minister Amit Shah said on Friday while launching the 'Amrit Kalash Yatra' under the 'Meri Mati Mera Desh' campaign.
"Connecting every person with the future of the country, connecting his feelings with the progress of the country and connecting the efforts of every person with the progress and development of the country is the test of leadership and its responsibility. The whole country is fortunate that after a long time, we have got such a leader like Prime Minister Narendra Modi, who is paving the way to make the country first in the world during Azadi ka Amrit Mahotsav. The confidence instilled in the minds of every Indian citizen through such programmes serves as inspiration for our courageous soldiers to carry out surgical strikes, empowers our scientists to develop the COVID-19 vaccine, and provides the courage for ISRO scientists to reach the moon and the orbit of sun," Shah said at the event attended by I&B minister Anurag Singh Thakur, law minister Arjun Ram Meghwal and minister of state for MEA Meenakshi Lekhi.
The 'Meri Mati Mera Desh' campaign will see every household, ward, and village collecting 'mitti' (earth) or grains in a pot over the next month, following it up from October 1-13 at the block level and later from October 22-27 at state level. Finally, during October 28-30 these 7,500 pots will reach New Delhi. Prime Minister Modi will put the soil from these Amrit Kalash in the Amrit Vatika created at Delhi to honour "our veers" freedom fighters and heroes. "It will keep reminding every citizen that we must make India great during the period of Amritkal (which marks the 25-year period until completion of 100 years of Independence)," said Shah.
Referring to two lakh programmes organised under Modi's leadership during the Azadi ka Amrit Mahotsav — such as installation of inscriptions in every village; administration of five pledges or Panch Pran; 'Har Ghar Tiranga Abhiyan' that saw 23 crore houses, offices and buildings flying the tricolour; and planting of 75 trees under Vasudha Vandan programme — Shah said they had once again awakened the spirit of patriotism in the entire nation. "The prime minister has integrated several programmes into this initiative and has been providing every Indian with an opportunity to become part of the initiative," he underlined.

#Modi #paving #India #world #Azadi #Amrit #Mahotsav #Amit #Shah #India #News