India
PM Modi in Karnataka: Prime Minister Narendra Modi lays foundation stone, inaugurates development projects in Karnataka | India News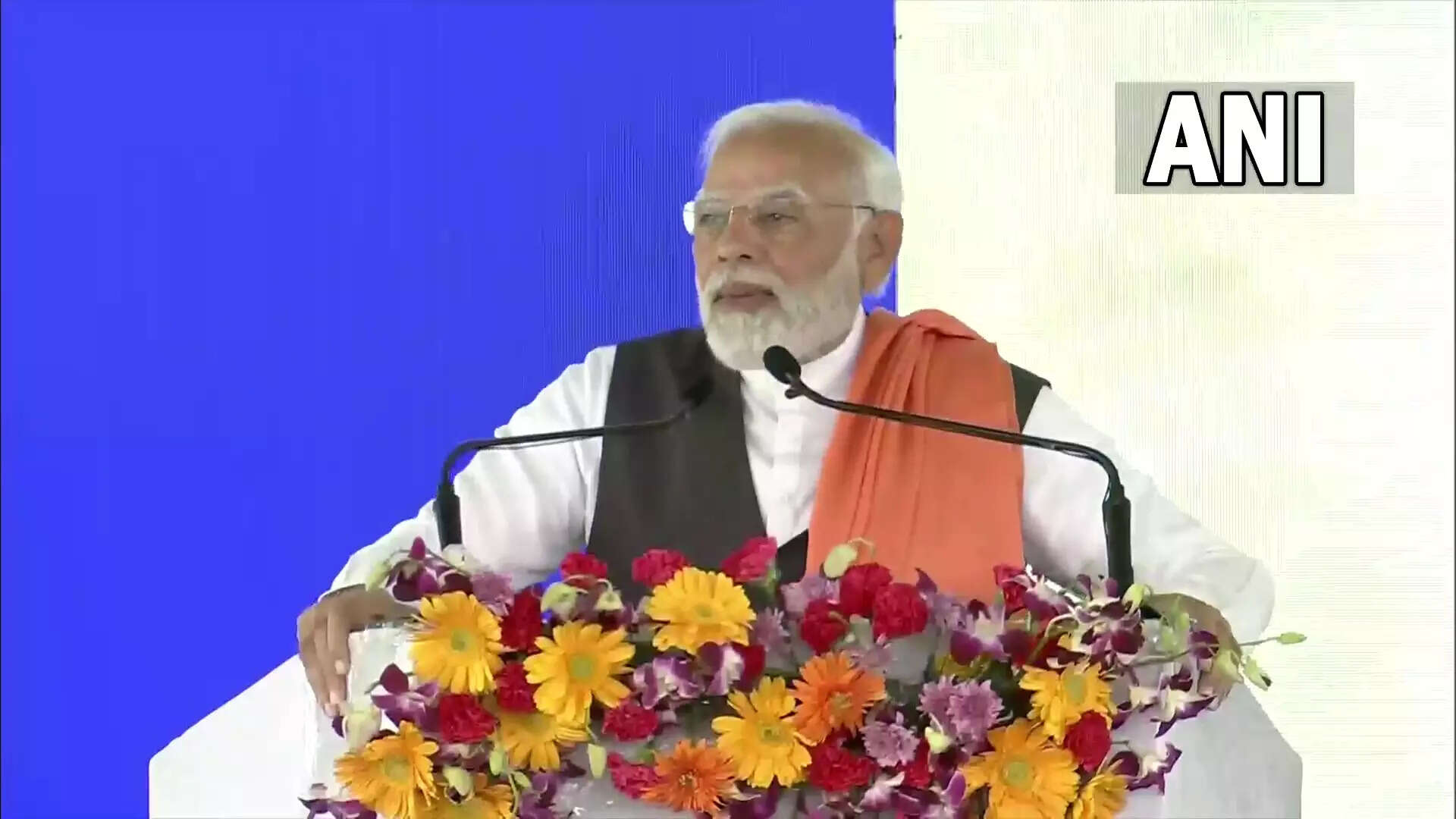 YADGIRI: Prime Minister Narendra Modi on Thursday laid the foundation stone and inaugurated various developmental projects related to irrigation, drinking water besides a National Highway development project at Kodekal in this district.
This is the second visit of the Prime Minister to the poll bound Karnataka this month. He was in Hubballi on January 12 to inaugurate the National Youth Festival, during which he had held a massive road show.
The trip also gains significance, as the ruling BJP prepares for assembly polls in the state, due by May and has set a target of winning a minimum of 150 out of total 224 seats.
Karnataka Governor Thaawarchand Gehlot, Chief Minister Basavaraj Bommai, Union Minister of State for Chemicals & Fertilizers Bhagwanth Khuba, several Ministers from the state cabinet, legislators and officials were present at the event.
Aimed at providing safe and adequate drinking water through individual household tap connections to all households, Modi in Kodekal laid the foundation stone for Yadgiri multi-village drinking water supply scheme under Jal Jeevan Mission. Also a water treatment plant of 117 MLD will be built under the scheme.
The project, which costs more than Rs 2,050 crore, will provide potable water to about 2.3 lakh households of more than 700 rural habitations and three towns of Yadgiri district.
During the programme, the PM also inaugurated the Narayanpur Left Bank Canal – Extension Renovation and Modernisation Project (NLBC – ERM).
The project, with a canal carrying capacity of 10,000 cusecs, can irrigate 4.5 lakh hectares of command area. It will benefit more than three lakh farmers in 560 villages of Kalaburagi, Yadgiri and Vijayapura districts. The total cost of the project is about Rs 4,700 crores.
He also laid the foundation stone of the 65.5 km section of NH-150C. This 6-lane Greenfield road project is part of Surat – Chennai Expressway. It is being built at a cost of about Rs 2,000 crore.

#Modi #Karnataka #Prime #Minister #Narendra #Modi #lays #foundation #stone #inaugurates #development #projects #Karnataka #India #News