India
Republic Day fly-past: Poor visibility curtails excitement | India News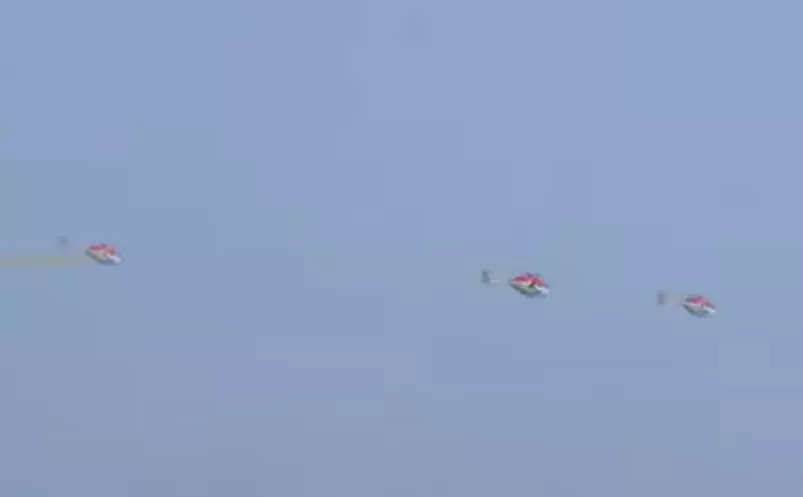 NEW DELHI: Spectators could not fully enjoy the fly-past during the Republic Day parade at the Kartavya Path as a layer of fog lowered visibility levels to around 800 metres in the national capital on Thursday.
The fly-past is one of the major attractions during the parade.
Fifty aircraft took part in the 74th Republic Day celebrations that included an aerial display by Rafale, Mig-29 and Su-30 MKI fighters as well as C-130 Super Hercules and C-17 Globemaster transport planes.
People stood at their places with their phone cameras open but faced trouble capturing aircraft formations due to the layer of fog and smoke cloaking the capital.
Their eyes probed the skies searching for the flying machines, but could only hear the roar of passing aircraft.
According to the Central Pollution Control Board data, Delhi's air quality index stood at 287 at 12 noon, rapidly worsening from 160 at 4 pm on Wednesday.
The India Meteorological Department said visibility levels stood at 600 metres at 7 am and improved to 800 metres by 11 am.
Overcast conditions prevailed in Delhi and the minimum temperature settled at 12.8 degrees Celsius, the highest this month so far.
The maximum temperature is expected to settle around 19 degrees Celsius.
India's military prowess infused with a spirit of "aatmanirbharta" and diverse and vibrant cultural heritage were showcased on the Kartavya Path as the nation celebrated its Republic Day.
"Nari Shakti" was predominantly the theme of the celebrations with President Droupadi Murmu, Prime Minister Narendra Modi and a host of other dignitaries joining people and members of the armed forces in marking the august occasion.

#Republic #Day #flypast #Poor #visibility #curtails #excitement #India #News