India
Modi mantra now resonates world over: Yogi Adityanath | India News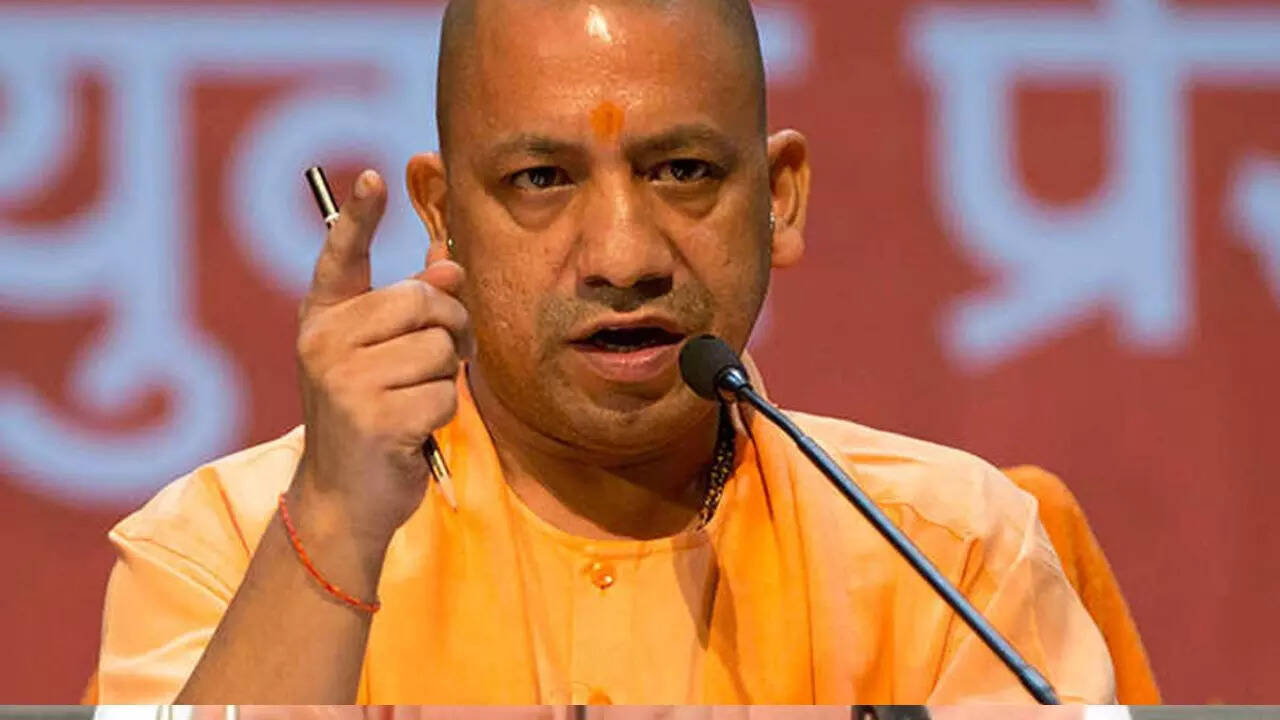 LUCKNOW: Uttar Pradesh chief minister Yogi Adityanath on Sunday said 'Modi hai to mumkin hai' is not limited to India anymore but has spread globally, a proof of that is India's presidency of G20 group, as he exhorted the BJP workers to gear up for the 2024 general election.
G20, an intergovernmental group, has 19 members, besides the European Union, and is chaired by each member nation for a year, rotationally. Brazil is slated to chair the group in 2023.
"Wherever there is a crisis in the world, everyone looks towards Prime Minister Narendra Modi with hope. The slogan that was raised in 2019 – 'Modi hai to mumkin hai' – is not only India's slogan today, it has become a global mantra and India getting the presidency of G-20 is an example of that," Adityanath said.
"Modi has connected every Indian with the G20. There are 11 conferences related to G20 which will be held in Agra, Lucknow, Varanasi, and Gautambuddha Nagar," he said, addressing the daylong inaugural session of BJP's state executive meeting at Indira Gandhi Pratishthan.
Referring to the Global Investors Summit which will take place from February 10 to February 12, he said that UP is emerging as a destination for new investments and every BJP worker needs to come forward. "We all move forward with the spirit of victory. Many possibilities will come to us."
Criticising the past UP governments, he said, "Yesterday you must have seen Mauni Amavasya's bath in Prayagraj. More than 2 crore devotees had gone there. If the previous governments tried to understand this potential, then we would not have had to knock on others' doors."
Seven months into his second government, Adityanath said that for the first time under the leadership and guidance of Prime Minister Narendra Modi, a government was re-formed in UP with a two-thirds majority after completing five years in office.
"This was the result of the zeal and enthusiasm of the workers of the world's largest political party like BJP," he said.
"As we gather here today for the State Working Committee meeting, BJP's historic victory in Gujarat for the seventh time inspires us to work with renewed enthusiasm. As a winner, it is again in front of us how we should act while discharging our responsibilities," he said.
The chief minister said that the party came to power in Azamgarh and Rampur Lok Sabha constituencies, where by-elections were held, only because of Modi, who destroyed forecasts of all the analysts.
"762 municipal bodies are up for elections. And as soon as the report of the OBC commission comes, elections will be announced, and with it BJP's victory flag should be seen waving like it did in 2014, 2017, 2019, 2022 and in the municipal elections," he said.
Adityanath said that in 1999 – a year after he became Gorakhpur MP — meningitis broke out in and around Gorakhpur, and gradually spread to 38 districts.
The disease has killed 50,000 children in the last 40 years, he said. Japan developed the vaccine for meningitis in 1905, but it took 100 years for the vaccine to arrive in India.
"Those who ruled for 55 years did not see the plight of those children of UP, because the poor, farmers, labourers, youths, and the innocent were not on their agenda. They only had caste and religion on their agenda. Ninety per cent of the deaths due to encephalitis were from minority and scheduled caste communities.
"In 2004, in Atalji's government, we tried to get the vaccine. When the first batch arrived in 2005, vaccination started. After the formation of the BJP government, under the guidance of Prime Minister Modi, the state is moving towards 'one district, one medical college,' and has successfully controlled 95 per cent of deaths due to encephalitis," Adityanath claimed.
He also said that as a result of investment in the last five years, 1.61 crore youths got jobs.
"Earlier people used to call UP a BIMARU state, today it exports products worth Rs 1.60 crore from traditional industries. UP has become an export state.
"UP is an agricultural state. We have the most fertile land. It is the soul and heart of the country. It's the land of Lord Ram and Lord Krishna. Baba Vishwanath Dham is here. Naimisharanya, the land of recording Vedic knowledge in UP, and confluence of Mother Ganga-Yamuna-Saraswati, Bhagwat are in UP. Traditions related to Shaktipeeths are also in UP. Those who did not understand this power, used to ban the Kanwar Yatra," Adityanath said, and urged the party workers to be proud of "our heritage."
"Most of you must were young during the Ram Mandir movement. You dedicated your youth to this movement. Everyone had this feeling in their mind that he is dedicating himself to the construction of Lord Ram's temple," he said, adding that Ram Mandir, now under construction, is not result of quest for power, but that of wanting to win.
BJP state president Bhupendra Singh Choudhary, who also addressed the meeting earlier, set the party a target of winning all 80 seats in the state in the 2024 Lok Sabha elections.

#Modi #mantra #resonates #world #Yogi #Adityanath #India #News