World
Indian-origin rising star British MP enters cabinet with energy security portfolio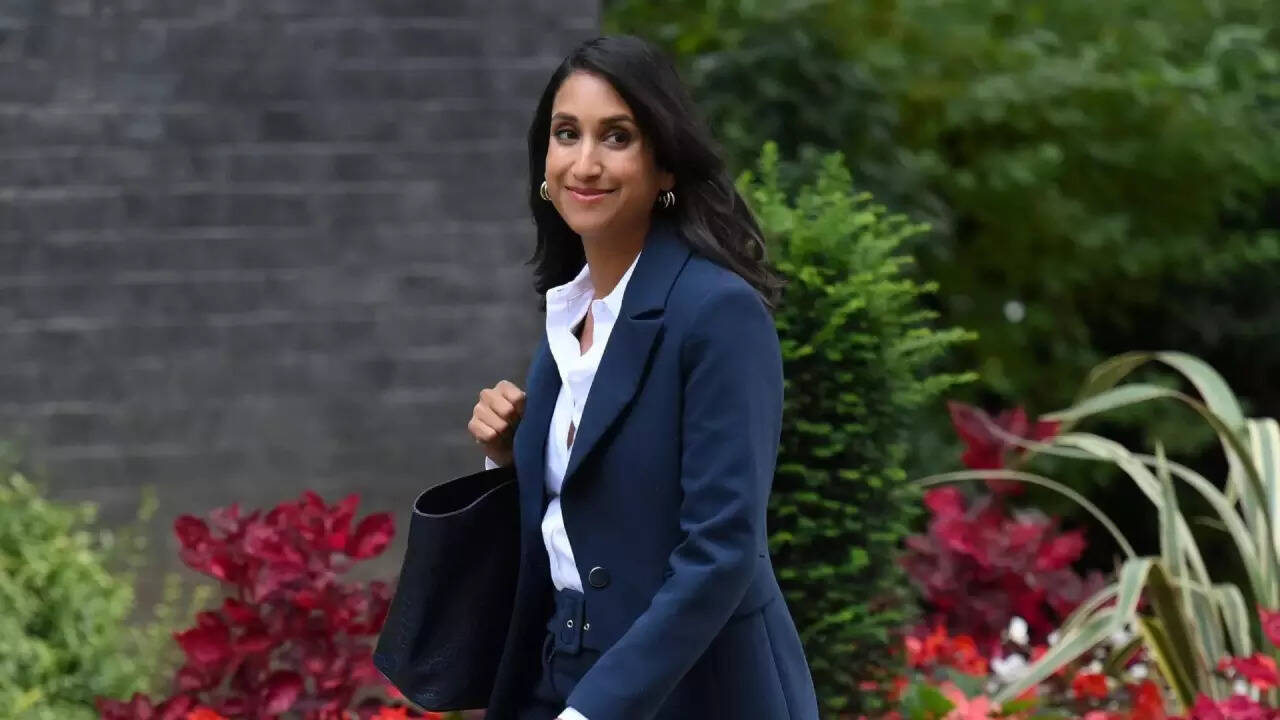 LONDON: An Indian-origin Conservative MP with roots in Goa and Pune has been catapulted to the high-ranking position of energy and net zero secretary, landing her first Cabinet role and becoming its youngest member at age 38.
UK Prime Minister Rishi Sunak appointed key ally Claire Coutinho as secretary of state for energy security and net zero on Thursday after defence secretary Ben Wallace resigned from the post and former energy secretary Grant Shapps took up Wallace's role.
Coutinho is now the youngest cabinet minister, having enjoyed a rapid rise to the top after holding junior ministerial roles for just under a year. Her former role wasn't even at the rung below the cabinet, but the rung below that. She was elected East Surrey MP in 2019 and is the first MP of the 2019 intake to make it to the Cabinet table.
She is now one of three Indian-origin cabinet ministers, alongside Sunak and home secretary Suella Braverman. Coutinho is of Goan Christian descent and has family in Pune.
Coutinho said she was "delighted" with the appointment, adding: "I will work with the prime minister to safeguard our energy security, reduce bills for families and build cleaner, cheaper, homegrown energy."
Eithne Webster, chairman of East Surrey Conservatives, told TOI the local constituency was thrilled their MP had landed such a significant role and that Coutinho, who got very involved in local issues, would "relish the challenge".
Her late father, Winston Basil Aquino Coutinho, and mother, Maria Julia, moved to the UK from India in the 1970s with just £100, having both obtained their MBBS degrees in Bengaluru. Winston worked as an anaesthetist in the UK and Maria works as a doctor. Coutinho was born in London in 1985. She studied maths and philosophy at Oxford and then, like Sunak, worked in finance, beginning her career as just one of eight women out of 200 on the trading floor. After stints at Merrill Lynch and KPMG, she worked as an aide to Sunak when he was chief secretary to the Treasury before he was appointed Chancellor of the Exchequer.
She supported Sunak in his leadership contest a year ago and was one of those who resigned from Boris Johnson's government in 2022, propelling his resignation.
Now she has responsibility for nuclear energy, oil and gas, renewables, the UK's net zero strategy and commitments, and international climate finance. But the department has recently been accused of rowing back on environmental commitments.
Lord Goldsmith resigned as a minister in June accusing Sunak of being "uninterested" in the environment, whilst in August Greenpeace activists scaled the PM's Yorkshire home in protest at the granting of new North Sea oil and gas licences.

#Indianorigin #rising #star #British #enters #cabinet #energy #security #portfolio