India
'Humbling': BJP chief JP Nadda pens 'heartfelt note' to party workers after his term is extended | India News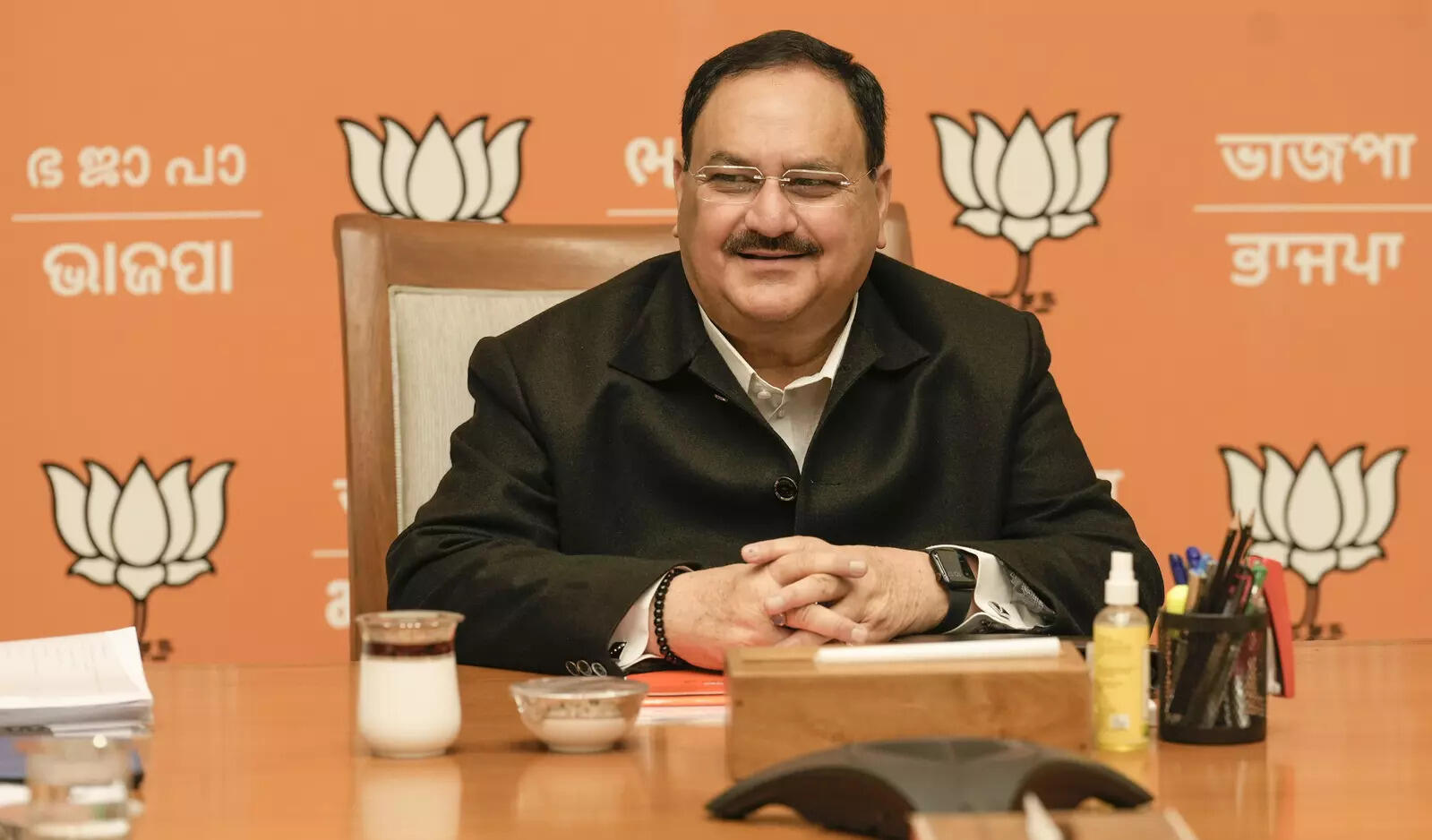 NEW DELHI: BJP president JP Nadda on Tuesday penned a "heartfelt note" to party workers after his term was extended by the party's national executive and called upon them to put in all their energies and prepare themselves to see India usher in her "finest hour".
He said he accepts with a "deep sense of honour and gratitude" the responsibility to continue as the BJP national president till June 2024.
He said it is an immense responsibility to be at the helm of the party in the run-up to the 2024 General Election, and sought party workers' "unwavering commitment and blessings."
Stating that India stands on the threshold of a historic age, Nadda called upon party workers to "pour all our energies and prepare ourselves to see India usher in her finest hour."
He further said the foundations of a 'New India' are being laid now.
"Our perseverance and hard work will be driven and oriented by a strong and unshakable resolve to see India emerge as Vishwa Guru. In Amrit Kaal, we will strive hard and relentlessly to realise the vision of 'Ek Bharat, Shresth Bharat'," he said.
Nadda said it is only possible in the BJP that a simple worker like him who comes from a small state like Himachal Pradesh, and started his political journey as a student activist, could steadily rise up the ranks to become the national president of the world's largest political party.
Nadda underlined that he is deeply conscious of the expectations he carries.
It is humbling to be entrusted with the responsibility of steering a movement, which has seen many stalwarts leading it, he said.
He also thanked Prime Minister Narendra Modi and the party's parliamentary board for trusting him to serve the party once again.

#Humbling #BJP #chief #Nadda #pens #heartfelt #note #party #workers #term #extended #India #News