Business
Foreign luxury brands flock to India ahead of festive season; big labels look to tap into growing affluence of Indians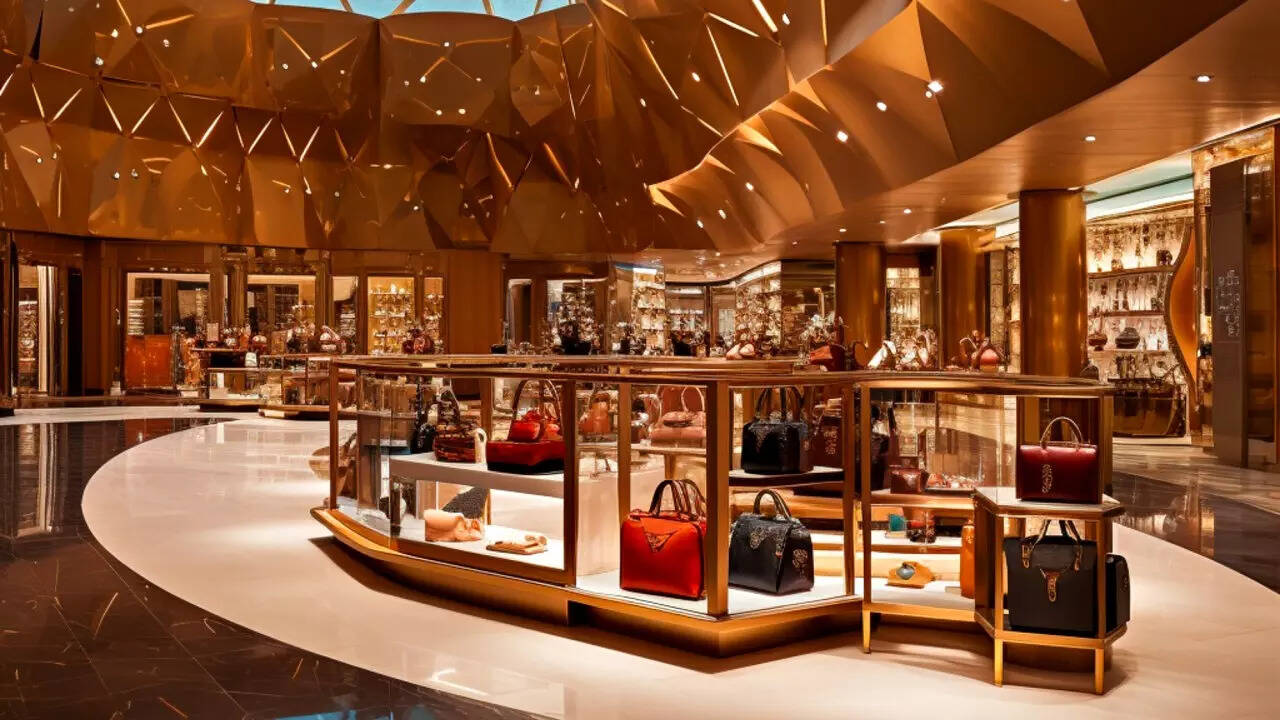 In anticipation of the upcoming festive season, more than a dozen luxury consumer goods brands are making their entry into India. Their aim is to tap into the growing affluence of Indians with higher incomes, resulting in increased discretionary spending even in smaller towns, an ET report said. This trend is propelled by factors such as heightened exposure to global trends, a younger demographic showing interest in luxury products, and the post-pandemic economic upswing.
The influx of new brands includes Swiss luxury chocolate maker Laderach, which recently inaugurated its first boutique at the upscale DLF Emporio mall in New Delhi. French luxury retailer Galeries Lafayette is entering the Indian market through a partnership with the Aditya Birla Group, while Spanish luxury fashion house Balenciaga SA is planning to open stores in collaboration with Reliance Brands.
Additionally, Swiss luxury multi-brand watch and jewelry boutique TimeVallee and Dutch haircare salon services brand Keune, among others, are poised to make their debut. These luxury brands are shifting their focus to India as the Chinese economic growth slows down, betting on steadier growth in the Indian market.
Elias Laderach, executive board member and chief creative officer of Laderach, expressed strong confidence in the Indian market, particularly in major cities. The family-owned luxury chocolate maker which is the largest in Switzerland, intends to establish five to seven stores in India in partnership with DS Group over the next two years, in addition to selling their products through their own e-commerce platform.
Experts attribute the surge in global luxury brands to a K-shaped recovery, where luxury products seem to be thriving despite inflation and other economic factors. Santosh Desai, a social commentator and columnist, noted that the luxury market remains immune to inflation, as consumers in this segment are less affected by inflationary trends.
"Even regular basic needs categories are seeing packs which are priced four-five times higher. These packs have no relationship with the base segment. Such products obviously cater to a small market but this set of consumers is rising relentlessly and these consumers have a desire to spend across all categories," he told ET. He referred to the phenomenon as a "K-shaped recovery."
Aditya Birla Fashion Retail (ABFRL) has partnered with French luxury retailer Galeries Lafayette to sell over 200 luxury brands like Armani, Christian Dior, and Prada in the Indian market. ABFRL's managing director, Ashish Dikshit, views this partnership as a significant milestone for Indian luxury.
Reliance Brands, with ambitious plans in the luxury segment, is rapidly expanding its existing partnerships with global brands like Valentino and Tiffany in preparation for the festive season.
Anurag Mathur, a partner at Bain & Co., mentioned that global brands are customizing their offers and marketing strategies for the Indian market. This includes product launches like Louis Vuitton's Rani Pink line, Dior's fall show in Mumbai, and Bvlgari's introduction of the mangalsutra. Several other Swiss and Italian brands are also exploring opportunities to enter India.
A Credit Suisse Global Wealth Report predicts a doubling of millionaires in India from 796,000 in 2021 to 1.6 million in 2026.
Dutch luxury hair cosmetics company Keune recently entered the Indian market through a distribution and marketing partnership with Indian beauty company Maison D' Auraine. Keune's CEO, Eelco Keune, sees significant growth potential in India, especially in the grooming sector, as more people seek to spend on personal care. The brand will be focused on 25,000-plus premium salons across India, he said.
Bain's Anurag Mathur highlighted the expansion of Michael Kors to seven stores and the broader offerings of AJIO Luxe, Tata CliQ, and Collective with brands like Self Portrait and Cult Gaia. New categories, such as home decor, are also emerging with the arrival of stores like Elle Decor and Pottery Barn in India.
Tata CLiQ Luxury, which joined forces with Swiss luxury multi-brand watch and jewelry store TimeVallee earlier this year to launch its digital boutique in India, is expanding its range to include timepieces from Cartier, IWC Schaffhausen, Jaeger-LeCoultre, Panerai, Piaget, and Roger Dubuis.
As luxury brands that are not yet present in India make their way into the market, those already established are expanding their footprint. Italian luxury fashion label Gucci recently appointed actor Alia Bhatt as its first Indian global ambassador.

#Foreign #luxury #brands #flock #India #ahead #festive #season #big #labels #tap #growing #affluence #Indians