India
BBC documentary on modi: 'For some, white people are still masters', says law minister Kiren Rijiju | India News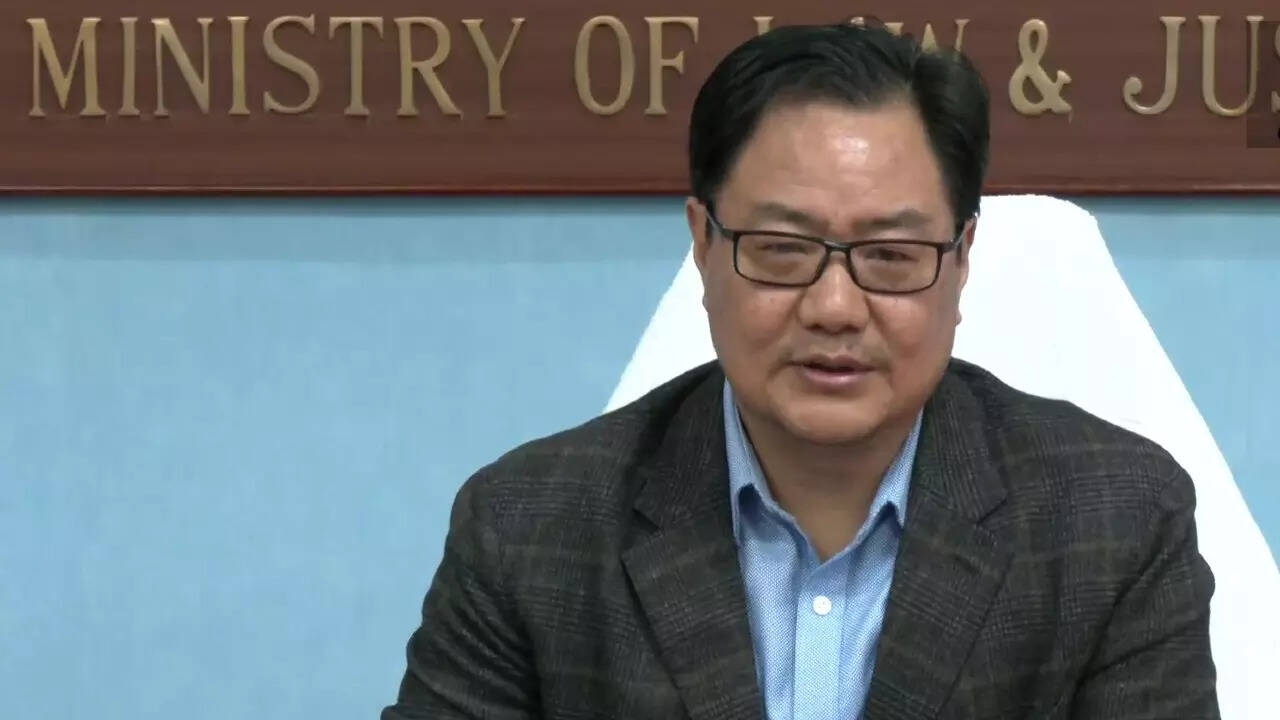 NEW DELHI: Amid an ongoing controversy over BBC's docuseries on Prime Minster Narendra Modi, Union law minister Kiren Rijiju has hit out at those supporting the film which has been banned by the Centre.
"For some people, white people are still the masters," he said in a tweet posted in Hindi on his official Twitter account on Tuesday.
कुछ लोगों के लिए गोरे शासक अभी भी मालिक हैं जिनका भारत पर फैसला अंतिम है न कि भारत के सर्वोच्च न्यायालय का फैसला या भारत के लोगों की इच्छा।

— Kiren Rijiju (@KirenRijiju) 1674532428000
He added that some people have gone ahead and defied the order of the Supreme Court of India.
In another tweet, on January 21, Rijiju had taken a dig at people living with a colonial mindset in the country.
भारत में कुछ लोग अभी भी औपनिवेशिक नशा से दूर नहीं हुए हैं। वे लोग बीबीसी को भारत का उच्चतम न्यायालय से ऊपर मानते… https://t.co/BVr3UEfdqu

— Kiren Rijiju (@KirenRijiju) 1674365405000
"They consider BBC above the Supreme Court of India and lower the country's dignity and image to any extent to please their moral masters," his tweet read.
Earlier last week, the Centre had issued directions for blocking multiple YouTube videos and Twitter posts sharing links to the controversial documentary.
The two-part BBC documentary, which claims it investigated certain aspects relating to the 2002 Gujarat riots when Prime Minister Narendra Modi was the chief minister of the state, has been trashed by the ministry of external affairs as a "propaganda piece" that lacked objectivity and reflected a "colonial mindset".
(With inputs from agencies)

#BBC #documentary #modi #white #people #masters #law #minister #Kiren #Rijiju #India #News