India
Devolution of power key to Tamil reconciliation: Jaishankar in Sri Lanka | India News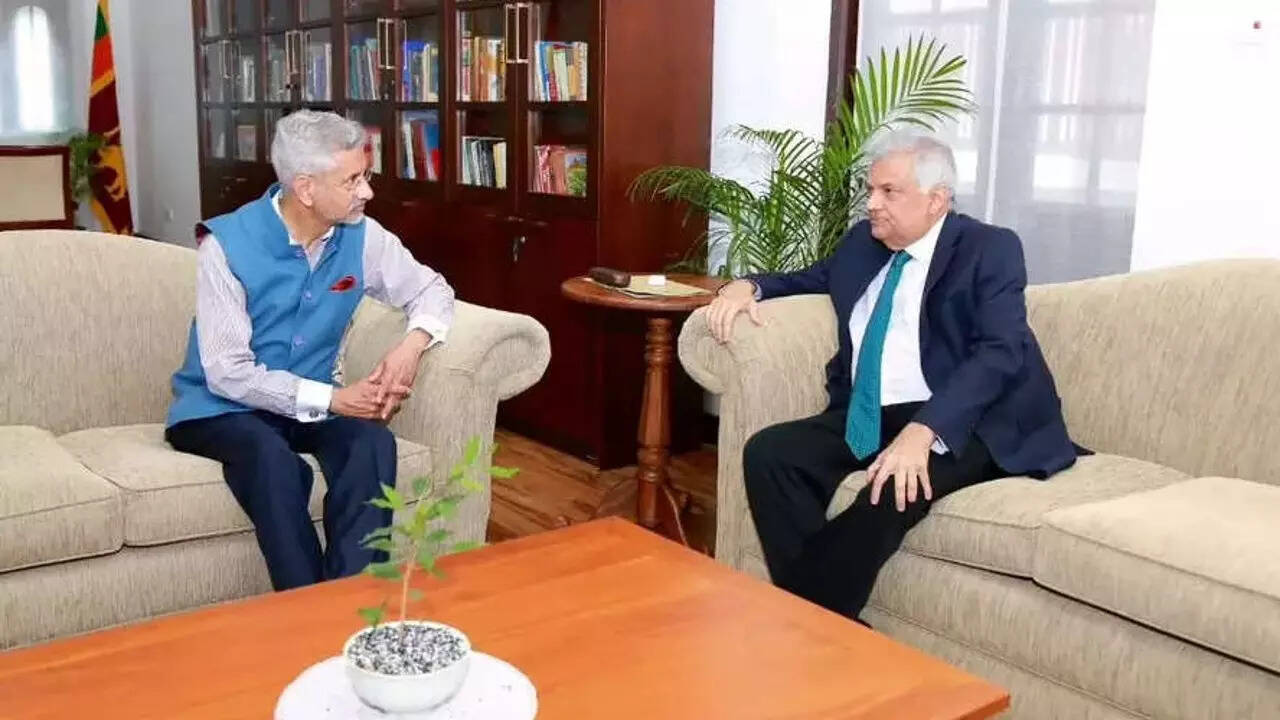 COLOMBO: India considers the full implementation of the 13th Amendment in Sri Lanka as "critical" for achieving reconciliation with the minority Tamil community, external affairs minister S Jaishankar said on Friday.
India has been pressing Sri Lanka to implement the 13th Amendment which was brought in after the Indo-Sri Lankan agreement of 1987. It provides for devolution of power to Tamil community.
"India has always supported the political and economic stability of Sri Lanka," Jaishankar said in a press statement after talks with his Lankan counterpart Ali Sabry and Lanka President Ranil Wickremesinghe.
He said he shared with Wickremesinghe "our considered view that the full implementation of the 13th Amendment and early conduct of provincial elections is critical" for both the political and economic stability of the debt-ridden island nation.
"Durable efforts towards reconciliation are in the interests of all sections in Sri Lanka. I also spoke of the need to pay special attention to the requirements of Indian-origin Tamil community," he added.
MA Sumanthiran, spokesman for the Tamil National Alliance party, said, "Jaishankar told the President that India would fully back the full implementation of 13A. We told him that we are not happy with it but since it is already a part of the Constitution, we feel it could be fully implemented".
Ahead of his meeting with Jaishankar, Wickremesinghe on Thursday called for reconciliation and coexistence in the country, saying his government has initiated the process by talking to Sri Lankan Tamils and understanding their problems.
Meanwhile, former Lankan Presidents Mahinda Rajapaksa and his brother Gotabaya Rajapaska on Friday held discussions with Jaishankar on a range of issues of mutual interest and thanked the Indian government for its steadfast commitment in assisting Colombo during its troubled times. "Called on former President @PresRajapaksa on Friday. Discussed the current challenges faced by Sri Lanka and India's strong support in this hour of need," the external affairs minister said in a tweet.
He also met the leader of opposition Sajith Premadasa and exchanged views about bilateral ties.

#Devolution #power #key #Tamil #reconciliation #Jaishankar #Sri #Lanka #India #News