Entertainment
Wedding Video: Bride broke all limits of bo*ldness in her own wedding, lap dance in front of guests wearing backless dress – watch video
Bride Lap Dance video: Everyone aspires to make their wedding special and memorable. And, to fulfill this wish, people make various arrangements and efforts. However, sometimes such an effort backfires and all the fun of the joy of marriage turns into punishment. We are going to tell you one such case, where a bride danced in her wedding in such a way that even the guests were surprised to see her dance. Actually, this bride did a lap dance in front of all the guests and the groom in her wedding wearing a backless dress, the video of which has gone viral on social media.
What is the whole matter
According to the news of the New York Post, the matter is from Florida, where a couple had made many great arrangements to make their own wedding reception memorable. One of these arrangements was the dance program at the reception. But, as soon as the dance party started, the guests were blown away. Actually, to surprise the groom in the midst of the dance program, the bride entered wearing a backless dress and did a lap dance in front of everyone.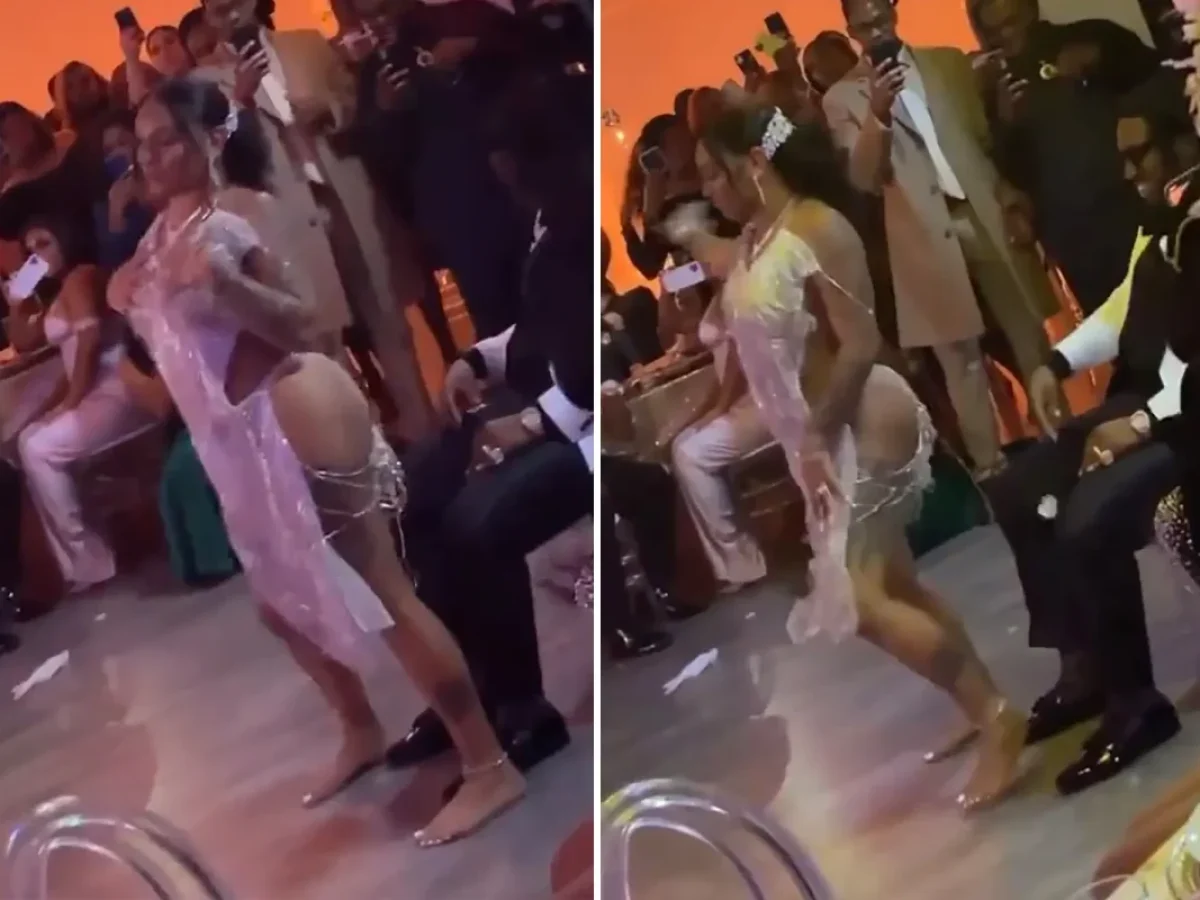 The groom himself was also surprised to see the dance
The name of this bride is Rochelle, seeing whose dance the groom himself was also surprised. In the reception hall packed with guests, the bride left no stone unturned to surprise her future groom, and showed various moves. During this, one of the guests performed this entire dance of the bride. Made a video and put it on social, where people started trolling the bride. More than 3 million people have watched this video so far.
'Is this really the bride?'
After going viral on social media, while some people are trolling the bride, some users are also praising her. Commenting on the video, a user named Detective Drip asked in a surprised tone, 'Is this really the bride???'. At the same time, another user wrote, 'Everything is strange in this marriage… backless dress, barefoot bride… performing organ in front of her entire family… where children, parents and grandparents are all present. Huh.'
IS THAT THE BRIDE?!?!? pic.twitter.com/et8Ai6iWj3

— Green Ranger Energy (@DetectiveDrip_) December 12, 2021
'If you don't like you don't do it in your marriage'
Commenting on the video, another user wrote, 'Such a lap dance in front of your special friends and family just to please and surprise your husband, is incomprehensible. It cannot be described in words, but I must say that it is really strange and difficult to do. On the other hand, a user tweeted in support of Rochelle and wrote, 'If someone wants to dance like this in her own wedding then what's the problem, if you don't like then don't do it in your marriage.'
Read Also: Mouni Roy wore a revealing dress without bra; Internet temperature increased in winter – watch video

#Wedding #Video #Bride #broke #limits #boldness #wedding #lap #dance #front #guests #wearing #backless #dress #watch #video