Business
Union Budget 2023 auto expectations: Budget must incentivise small businesses to join EV transition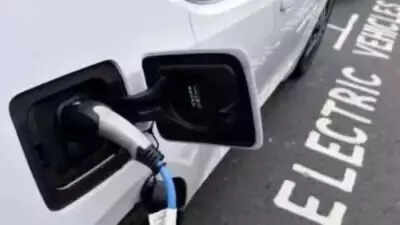 Budget 2023 Expectations Auto Sector: While Finance Minister Nirmala Sitharaman holds pre-budget consultations with various industry bodies, the automobile industry is looking out for a growth-oriented Budget for 2023. The electric vehicle industry especially has many hopes with the government in the form of sops for the EV ecosystem, an improved GST structure for EVs and parts, and an extension of subsidies for EVs under the FAME II scheme.
Society of Manufacturers of Electric Vehicles (SMEV) said in a statement: "The validity of FAME II is set to expire on March 31, 2024. We believe FAME's validity needs to be extended since we have yet to meet the penetration the subsidy was supposed to catalyse."
SMEV also sought expansion of the FAME II subsidy to electric tractors. On taxation, SMEV said while 5 percent GST is levied on electric vehicles, for spare parts, there is no clarity and the industry ends up paying 28 percent, except for batteries.
Kalyan C Korimerla, MD & Co-Promoter, Etrio Automobiles:
"It is imperative that as a nation India must make its manufacturing capacities stronger and fortify its localized supply chains. We at Etrio believe that the upcoming Union Budget should focus on introducing more schemes and policies to support innovation and capacity-building, and to reward EV adoption.
Also Read |
Budget 2023: From EVs to GST rates – top expectations of auto sector
"To ensure that commercial or cargo EV adoption does not remain limited to the larger industry players, the Budget must incentivize small businesses and MSMEs to join the ICE to EV transition bandwagon as well. Furthermore, we would like to see Ease of Investing, Tax Rationalisation and EV Skilling & Upskilling as the guiding principles for the sectoral announcements in Budget 2023."
Dr Akshay Singhal, CEO & Founder, Log9 Materials:
"The government should include EVs in Priority Sector Lending (PSL) in order to make financing EVs cheaper and making them more affordable for the masses. Also, when it comes to incentives and financial enablers, the Government must take into consideration not just the volumes of production committed by manufacturers, but also the technological superiority of the vehicles and battery technologies in terms of safety, longevity, and fast-charging so as to ensure only the best reaches the final customers."
Also Read |
Budget 2023 income tax: Top 6 things FM can do for salaried class taxpayers
Rajat Verma, CEO & Founder, Lohum:
"A circular economy of battery raw materials will boost India's energy security and uplift domestic manufacturing. Government support can greatly accelerate this shift and magnify its rewards, which we hope to see in the budget this year."

#Union #Budget #auto #expectations #Budget #incentivise #small #businesses #join #transition