World
Unending woes of Afghan women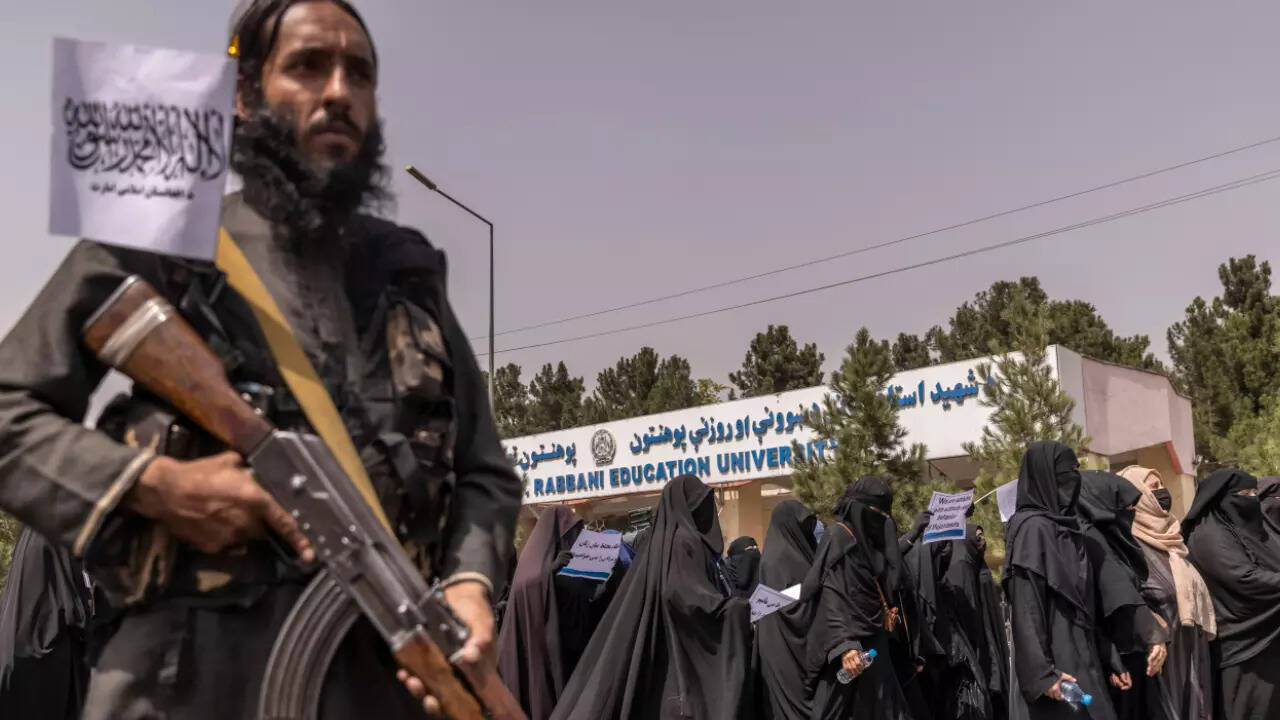 KABUL: The people of Afghanistan have faced endless difficulties since the Taliban's takeover on August 15, 2021. The imposition of repressive policies by the hard-line Islamic regime has led to food insufficiency, repeated violations against women, and rising insecurity.
The Taliban administration's recent order to stop female employees from working has resulted in four international aid agencies – Save the Children, Norwegian Refugee Council, CARE International and the International Rescue Committee, suspending their humanitarian programmes in the country.
The Taliban has said that their newest policy, which was condemned globally, was justified because some women had not adhered to the Taliban's interpretation of the Islamic dress code for women.
The suspension of some aid programmes comes at a time when more than half the population relies on humanitarian aid.
David Wright, Chief Operating Officer of Save the Children International recently stated," Essentially, we're just asking the Taliban to rescind this decision because ultimately, if they don't, the consequences will be borne by the mothers and children of Afghanistan."
The world was left stunned by the Taliban's dictum of banning and restricting women from universities and amusement parks, and not even allowing them to leave their homes without a male relative and face covers.
"I urge the international community not to abandon and forget Afghan women. Afghan women must not be sanctioned anymore; they must not be sentenced to imprisonment. When you talk about human rights, then please support them, and do not abandon them", says Bakhshi, a university lecturer who wishes only to be identified by her surname for security reasons,
According to the United Nations, 97 per cent of Afghans live in poverty, two-thirds of the population need aid to survive, and 20 million people face acute hunger.
Ramiz Alakbarov, UN Humanitarian Aid Coordinator in Afghanistan, recently stated, "The commitment which we have is very strong to Afghanistan, we are committed to stay and deliver, we are committed to the people, and we are committed to gender equality and protecting the rights of women and girls."
Be it the invasion of foreign forces or diktats by Islamic regimes – the people of Afghanistan have faced incessant challenges for decades. Afghans desire to live a normal life with dignity. However, it seems they will have to continue to fight many wars to fulfil their dreams.

#Unending #woes #Afghan #women