Business
Stocks surge: Sensex, Nifty up on Union Budget boost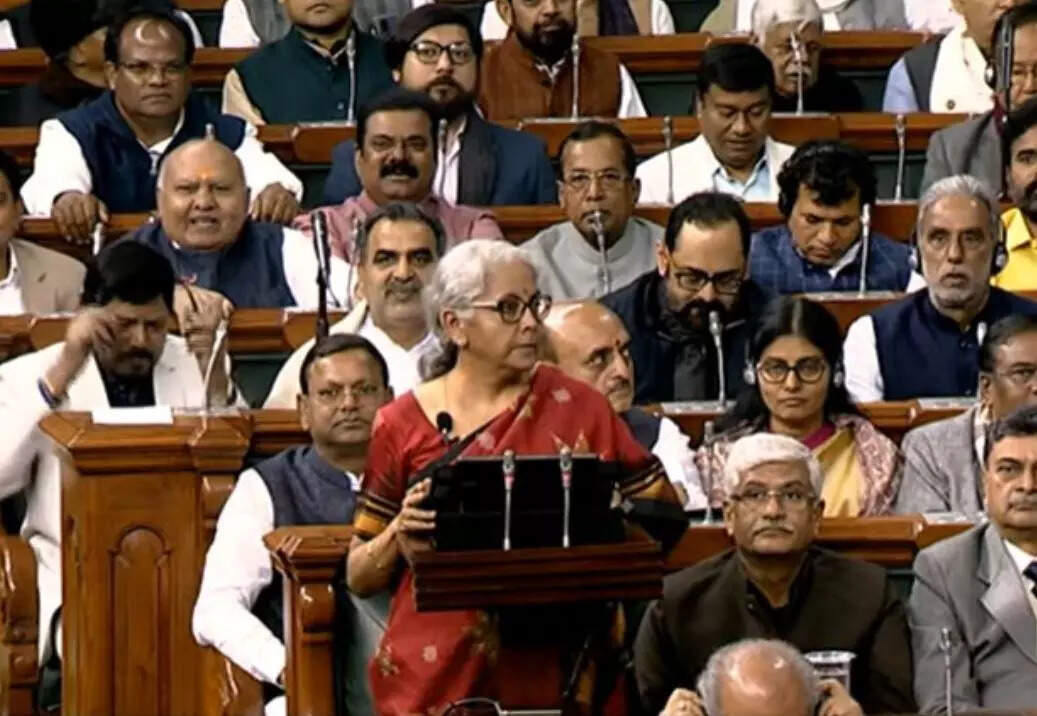 NEW DELHI: Stocks in India rallied after the government announced raising spending on infrastructure projects and a cut in some taxes. Bonds gained on a lower-than-estimated gross borrowing plan, helping soothe some worries over excessive supply.
The benchmark S&P BSE Sensex Index gained as much as 2%, the most since October, as finance minister Nirmala Sitharaman boosted capital spending by more than a third to 10 trillion rupees ($122.3 billion) next fiscal year. The rupee traded higher.
Higher government spending on roads, ports and other infrastructure, while keeping the budget deficit under check, are stoking optimism that measures will lead to higher consumer spending and boost economic growth. Still, Prime Minister Narendra Modi's government is borrowing a record amount to finance spending in the last full-fledged budget before the 2024 Lok Sabha elections.
"The big driver is this increase in capex without compromising fiscal deficit," Kunal Sodhani, vice president at Shinhan Bank India. "For bonds and currency, the drivers were borrowing numbers."
Modi's government aims to borrow 15.43 trillion rupees ($189 billion) from the bond market, Finance Minister Nirmala Sitharaman said in her budget speech on Wednesday. That's lower than the 15.8 trillion rupees estimate in a Bloomberg survey, but higher than the 14.2 trillion rupees budgeted for the current fiscal year ending March 31 and a record.
The benchmark 10-year yield was down four basis points to 7.30%. It reversed gains after rising as much as six basis points after Sitharaman outlined a sharply higher capital spending. The 5-year yield fell 8 basis points 7.13%.
"The borrowing is slightly lower than the market was expecting, which has helped bonds, because it means other sources of funding like small savings are being called on," says Dhiraj Nim, an economist at Australia and New Zealand Banking Group. "We still need to check the credibility of revenue estimates though."
Lower sales will help ease bond yields, also likely to be capped by other positive factors including a weaker dollar, a less hawkish Federal Reserve and expectations that the Reserve Bank of India is nearing the end of its rate-hike cycle.
Despite the higher borrowing, traders aren't expecting a blowout in yields. This year's record supply was comfortably absorbed by the market amid demand from long-term investors such as banks and insurers, and the same is expected ensure that the coming year's supply will be cleared in the absence of any substantial foreign support.
The budget steered clear of any easing of tax rules for foreigners which would have made it easier for Indian bonds to be eligible for listing on the global bond indexes.

#Stocks #surge #Sensex #Nifty #Union #Budget #boost