India
Shah hails 'exemplary courage' of Rajouri terror victims' kin, promises 360-degree security grid for J&K | India News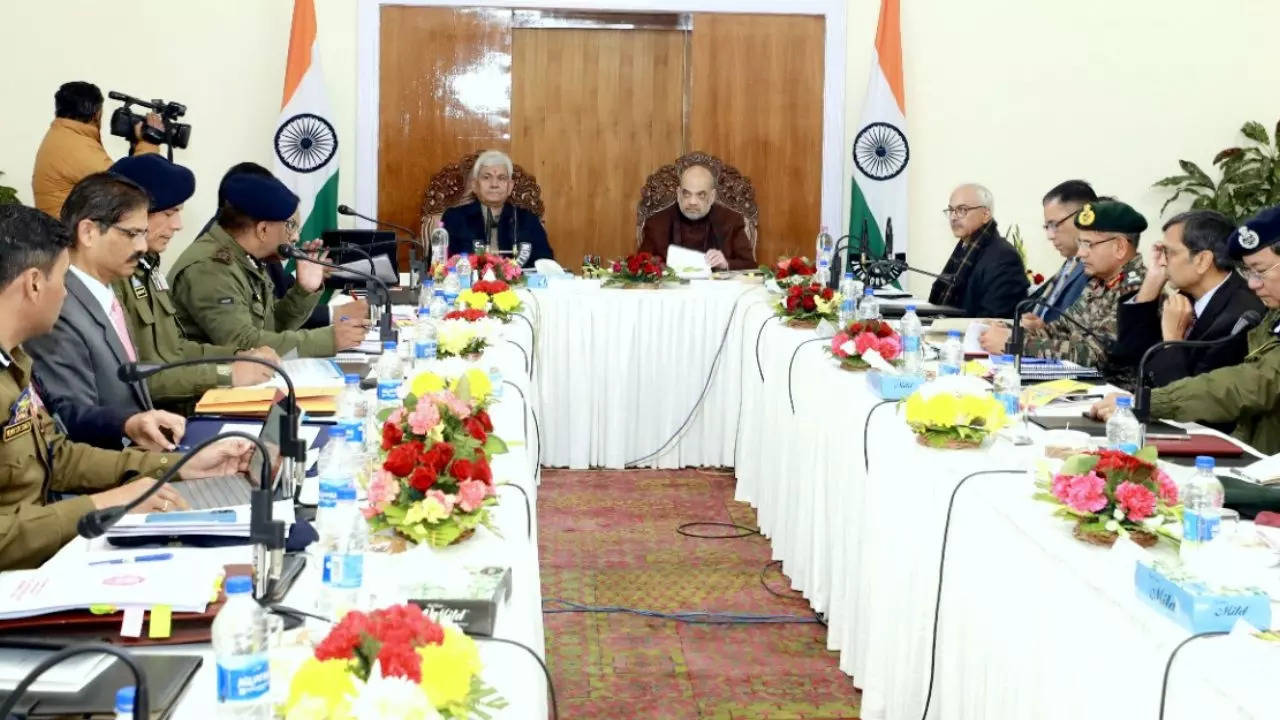 SRINAGAR/JAMMU: The exemplary courage shown by the families of the seven victims in the January 1-2 Rajouri terror attacks has been "an eye-opener" for the Centre as it seeks to put in place an "impregnable 360-degree security grid" in every region of J&K within three months, Union home minister Amit Shah said Friday after interacting over the phone with several of the bereaved kin.
Inclement weather curtailed Shah's daylong visit to Jammu, preventing him from proceeding to Dhangri in Rajouri to meet the families for whom the New Year started on a tragic note. He called them individually from Raj Bhavan in Jammu.
The home minister said at a presser later that it was uplifting to hear the victims' families take a vow not to cede an inch of land for fear of a backlash from terrorists. "I listened to them attentively. Some families were originally from Pakistan-occupied-Kashmir. Expressing the resilience to fight back even after facing suchgrave tragedy means a lot to the country."
On whether the latest deaths weren't a wake-up call to strengthen the mechanism of village defence guards, Shah said the Centre decided last August to arm and train them in the use of modern weapons. "I can assure you that all security agencies, be it J&K Police, BSF, CRPF or the Army, are 100 per cent alert and determined to prevent such incidents."
The home minister said his meeting with officers of various security agencies focused on creating a security grid and disabling the support system of terror outfits at all levels, including OGWs (overground workers) flying under the radar. "The 360-degree security circle will be further strengthened to completely eliminate their support system and information flow. Our intelligence agencies have decided to intensify surveillance and chalked out a strategy for it."
Shah said the perpetrators of the twin terror attacks in Dhangri that claimed seven lives, two of them children, would be brought to book soon. "The NIA and Jammu Police are jointly probing the attacks against the backdrop of similar strikes in the past one-and-a-half years."
The home minister said the incidence of violence compared to the last prolonged spell of terrorism had declined considerably since Article 370 was nullified, taking away J&K's special status.

#Shah #hails #exemplary #courage #Rajouri #terror #victims #kin #promises #360degree #security #grid #India #News