Business
Sensex, Nifty end flat as financials offset US data-powered IT stocks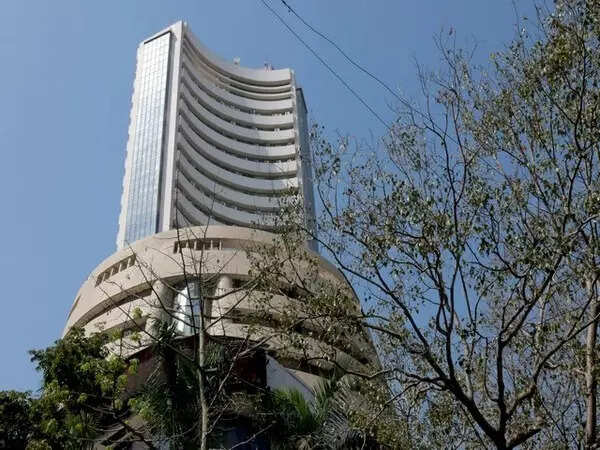 BENGALURU: Indian shares erased gains and settled near the session's low on Wednesday as a rise in IT stocks on easing interest rate concerns in the United States was offset by a late slide in financials, dragged by private lender HDFC Bank on block deals.
The Nifty 50 index settled 0.02% higher at 19,347.45, while the S&P BSE sensex rose 0.02% to 65,087.25.
Both the blue-chips had risen over 0.5% during the session.
Financials closed 0.50% lower on selling pressure in final hour of the session, after having risen 0.58% earlier in the day. Heaviest Nifty 50 stock HDFC Bank led the losses, shedding 0.73% on multiple block deals.
The late slide in blue-chips and financials mirrored the fall in European markets on weak economic data from Germany and Spain.
"Markets were extremely choppy towards the closing hours as investors resorted to profit-taking in select stocks," said Shrikant Chouhan, Head of Research (Retail), Kotak Securities Ltd.
IT climbed 0.77% after US economic data backed bets that the Federal Reserve's policy tightening had resulted in a cooling economy. IT firms earn a significant share of their revenue from the US
Metal stocks extended gains for a third straight session, adding 0.92% on the day, on China's measures supporting its property sector. China is the world's largest metals producer and consumer.
Tata Steel rose 2.13% and was among the top Nifty 50 gainers.
Mid-caps and small-caps added 0.73% and 1.03%, respectively, and hit new all-time highs. The broader market indexes have gained over 24% each in 2023 so far, more than thrice the 6.86% rise in blue-chip Nifty 50.
Zomato gained 5.39% after 100 million shares changed hands in multiple block deals, while index heavyweight Reliance Industries fell marginally on low volumes. The oil-to-telecom conglomerate logged losses in the last five sessions, shedding 4.13%.

#Sensex #Nifty #flat #financials #offset #datapowered #stocks