World
Now, classified documents found in ex-VP Mike Pence's home too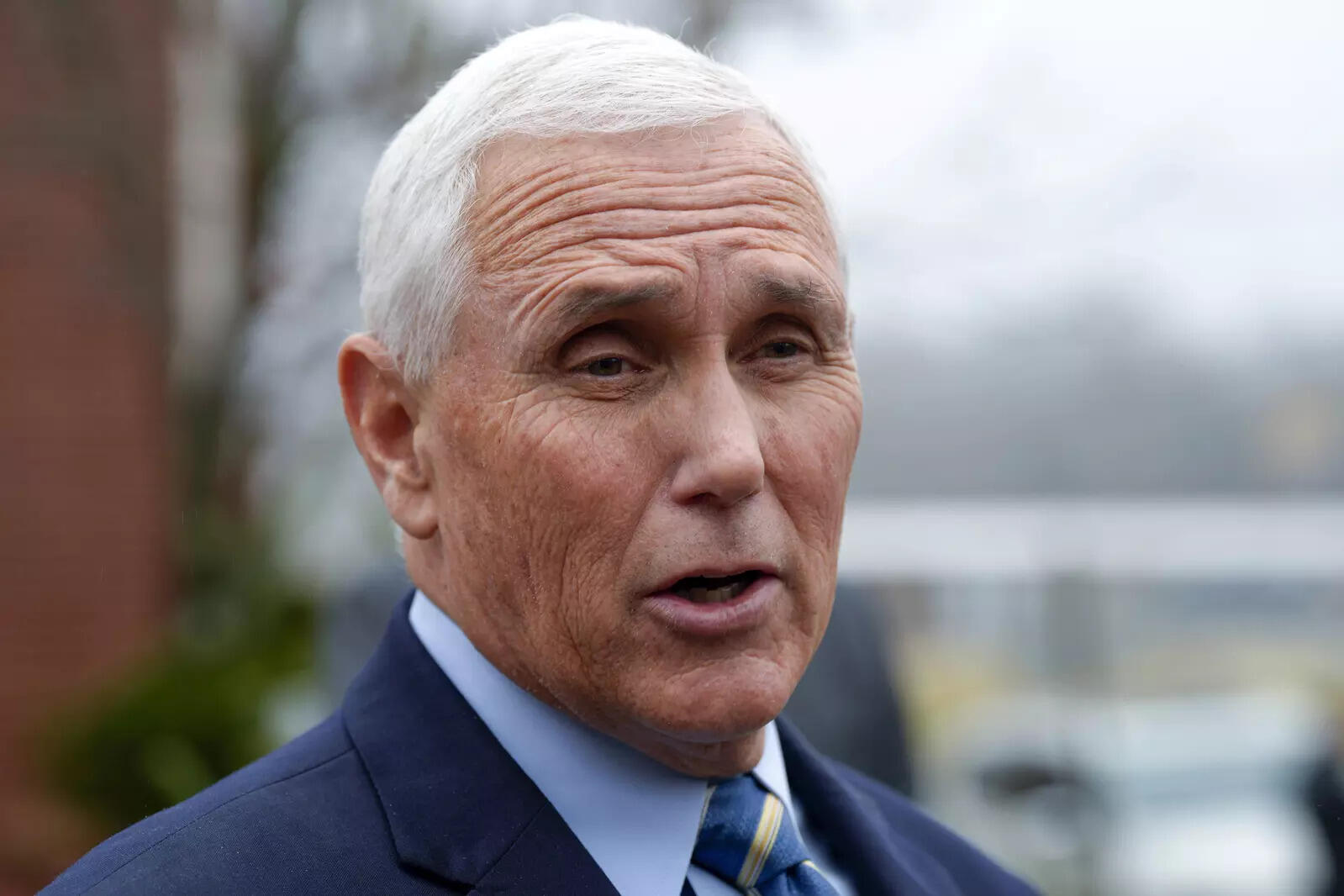 WASHINGTON: Former US vice president Mike Pence revealed Tuesday he had uncovered documents marked as classified at his home, the latest twist in a mushrooming scandal over politicians' handling of the nation's most sensitive secrets.
Pence, seen as an outside bet for the presidency in 2024, had his lawyer inform the National Archives last week of a "small number" of records that were "inadvertently boxed" and transported to his home in Indiana as he left office in 2021.
He informed the Republican-led House oversight committee about the cache on Tuesday, according to chairman James Comer, who said in a statement Pence had agreed to "fully cooperate with congressional oversight and any questions we have about the matter."
It wasn't immediately clear what information the documents contained or the level of classification they had been allocated.
The discovery comes in the wake of the revelations about classified material discovered in President Joe Biden's private office and residence, and allegations that Biden's predecessor Donald Trump obstructed justice over an FBI probe of a much larger stash of government secrets found at his home.
"Former vice president Pence's transparency stands in stark contrast to Biden White House staff who continue to withhold information from Congress and the American people," Comer added, without mentioning the Trump case.
Pence had asked his lawyer to conduct the search of his home out of an "abundance of caution," CNN reported, citing unnamed sources, and the attorney began going through four boxes stored at Pence's house last week.
"Mike Pence is an innocent man. He never did anything knowingly dishonest in his life. Leave him alone!!!" Trump posted on his Truth Social platform.
The development came as Republicans ramped up their probe of classified documents in the possession of Biden, who was himself vice president under Barack Obama when they were removed from the White House.
Records were unearthed in a private think tank office where the president used to work in Washington in early November, in the president's Wilmington, Delaware garage on December 20 and in his home library on January 12. Justice Department officials found six more classified documents during a search of the Delaware house last week.
Comer has asked the Washington think tank for all its communications related to security by February 1, along with a list of employees and others with keycard access and a log of Biden's visitors.
Government officials can face action over civil or criminal violations for mishandling classified records. But sitting presidents cannot be indicted thanks to a Justice Department policy.
Justice Department special counsels Robert Hur and Jack Smith are conducting criminal investigations into the Biden and Trump documents respectively.
Republicans have added the scandal to their growing pile of investigations of the Biden administration and accuse the federal government of holding Trump to a higher standard than his successor.
The White House has been trying to draw a contrast between the Biden and Trump cases, however, underscoring that the president's alleged conduct is significantly less egregious than the actions of which Trump is accused.
"We are confident that a thorough review will show that these documents were inadvertently misplaced, and the president and his lawyers acted promptly upon discovery of this mistake," Richard Sauber, special attorney to the president, said in a statement as the scandal erupted.
Trump is accused of resisting repeated efforts by the Justice Department and National Archives to retrieve hundreds of classified materials he was hoarding at his south Florida residence, Mar-a-Lago.
The standoff led to the beachfront mansion and club being raided by the FBI, which suspected obstruction of justice, in August last year.
The volume of documents recovered from Trump and their sensitivity — they included signals intelligence and information provided from human sources — explain the FBI's more urgent response in that case, the Biden administration says.
But Republicans have seized on Biden remarks to CBS in September that Trump's hoarding of presidential records was "totally irresponsible" to accuse the White House of hypocrisy.
The Justice Department will be expected to demonstrate why charges might be warranted in one case and not the others if Trump ends up being the only former top politician prosecuted.
In modern Washington virtually any investigation of a politician is seen through a partisan lens, and Trump regularly sparks outrage among his supporters by denouncing probes against him as witch hunts.
Attorney General Merrick Garland, who was giving a news conference on a separate issue, refused to comment on the Pence documents, declining to reveal whether he was mulling appointing a third special counsel for the case.

#classified #documents #exVP #Mike #Pences #home