Hollywood
North West Shows Her Siblings How to Make a Milkshake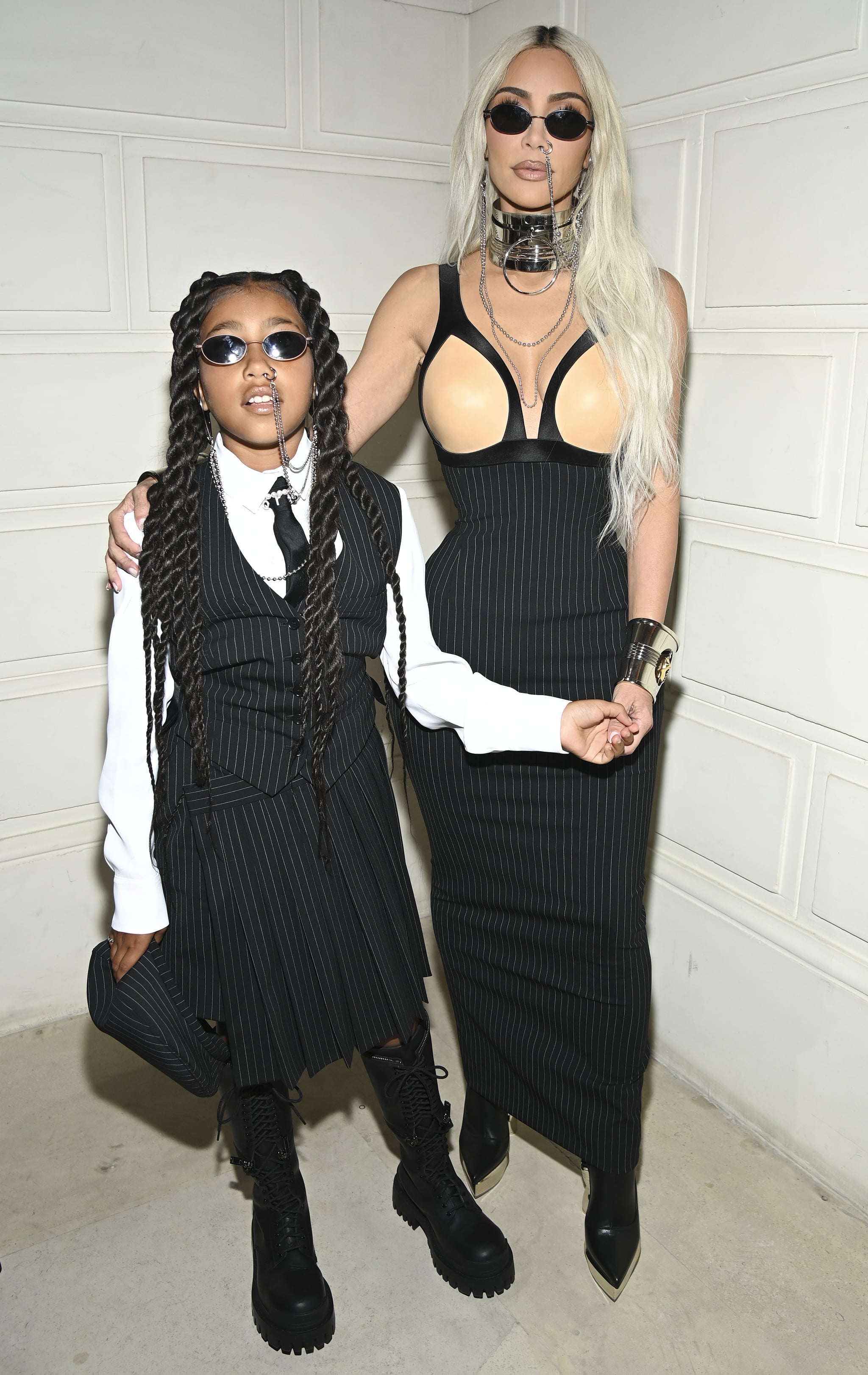 Image Source: Getty / Pascal Le Segretain
North West is such a good big sister. In her latest TikTok — posted to the joint account she shares with her mom, Kim Kardashian — 9-year-old North showed two of her younger siblings how to make a milkshake. "What are you guys doing today?" she asked Chicago (5) and Psalm (3), who were standing by her side with cups at the ready. "Making a milkshake!" they both exclaimed enthusiastically in the Jan. 19 video, all of the kids dressed in black and ready for dessert.
North started her tutorial by helping her brother and sister add ice to their cups, taking on more of a leadership role and even stopping Psalm as he tried to eat an ice cube. "But I'm tasting!" he insisted. He also asked permission to sample directly from a tub of Cool Whip as North struggled to dig her spoon deeper into the container, eventually freeing a couple scoops for each person.
"What are we going to do next?" North asked in the next clip, showing Psalm and Chicago standing together on stools. "The milk!" they yelled again, with Psalm adorably repeating the words quietly. North then handed Chicago a jug of almond milk to fill about half her cup, advising Psalm to "pour it in good" as well. Smiling happily at the camera, Psalm took the milk and accidentally filled his cup to the very brim, prompting Chicago to call out the disparity. They added chocolate syrup into each cup, giggled over the bottle's squelching noises, then added whipped cream to their creations. Voila!
Even the best big siblings have to have a little fun, which North proved by spraying whipped cream directly into Chicago's mouth and trying to do the same to a concerned-looking Psalm. "Why are you scared?" she asked. "Because I don't want to do it," he explained, melting our hearts. The video ended with the family adding sprinkles and singing "rainbow sprinkles, rainbow" together in their own perfect harmony. Watch the full TikTok below and see the West kids' sweet sibling dynamic for yourself.
@kimandnorth

Making a milkshake🥤

♬ original sound – Kim and North

#North #West #Shows #Siblings #Milkshake