Business
Nomura, Morgan Stanley raise India's FY24 economic growth forecast, BofA cuts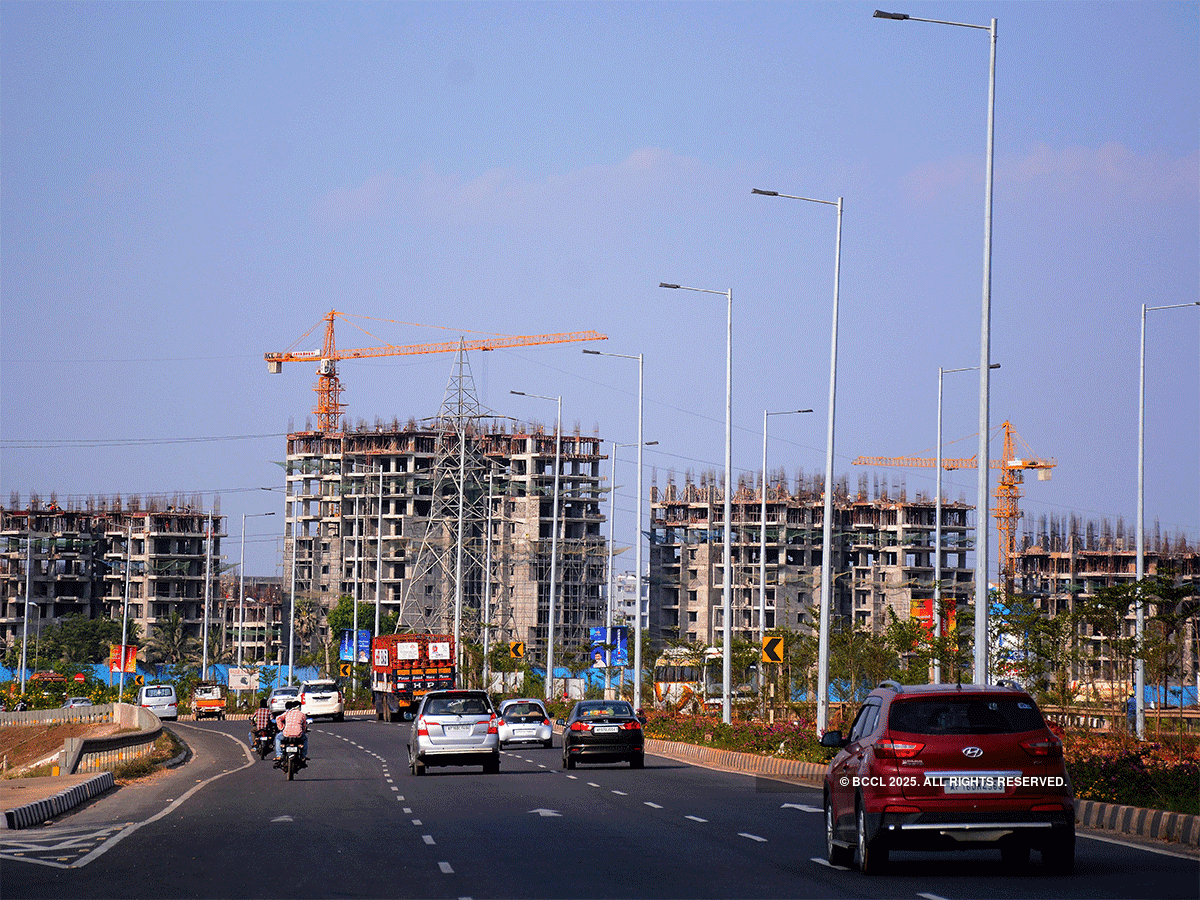 NEW DELHI: Economists at Nomura and Morgan Stanley on Friday raised their economic growth forecast for India's fiscal 2024 after data showed the economy grew at its quickest pace in a year in the April-June quarter.
Economists at BofA Global Research, however, cut their estimates as quarterly growth missed their forecast.
Nomura now expects India's gross domestic product (GDP) to rise 5.9% for the year ending March 2024, up from the 5.5% expected earlier. Morgan Stanley raised it to 6.4% from 6.2%.
Data on Thursday showed India's first-quarter GDP expanded a more-than-expected 7.8% on an annual basis, buoyed by strong services activity and robust demand.
The print was an acceleration from the March quarter's 6.1% growth and above a Reuters poll forecast of 7.7% rise.
"We expect the resilience to be sustained," said Upasana Chachra, chief India economist at Morgan Stanley.
"Stronger balance sheets across economic agents and the government's proactive supply-side response ushering in structural reforms are likely to provide a secure foundation to a strong multi-year growth cycle," she said.
BofA economists slashed their fiscal 2024 forecast to 6.3% from 6.5% as the first-quarter number was far below their 9.1% year-over-year (Y/Y) estimate.
"The improvement in Y/Y terms masks a sharp sequential decline seen in case of both GDP and GVA (Gross Value Added)," noted BofA economist Aastha Gudwani.
June quarter real GDP fell 7.4% quarter-on-quarter (Q/Q) compared with a median 4.4% contraction typical of first quarter, she added. "In fact, versus pre-Covid history (since 2011), this is the sharpest Q/Q fall seen in GDP."
Both BofA and Nomura flagged below-normal 2023 rainfall predictions hitting agriculture growth.
Nomura lowered the country's fiscal 2025 GDP growth rate to 5.6% from 6.5%, citing weak monsoons, higher food inflation, likely slowdown in government capital expenditure, and sluggish global growth pressuring domestic demand.
Goldman Sachs and Barclays, meanwhile, kept their forecasts for fiscal 2024 unchanged at 6.4% and 6.3%, respectively, with Barclays seeing a modest upside risk to their forecast.
"Domestic demand is likely to anchor GDP growth, but some moderation may come from weaker manufacturing and exports in a global slowdown. We forecast continued steady GDP growth of 6.5% in FY24-25," said Rahul Bajoria, Barclays' head of EM Asia (ex China) economics research.

#Nomura #Morgan #Stanley #raise #Indias #FY24 #economic #growth #forecast #BofA #cuts