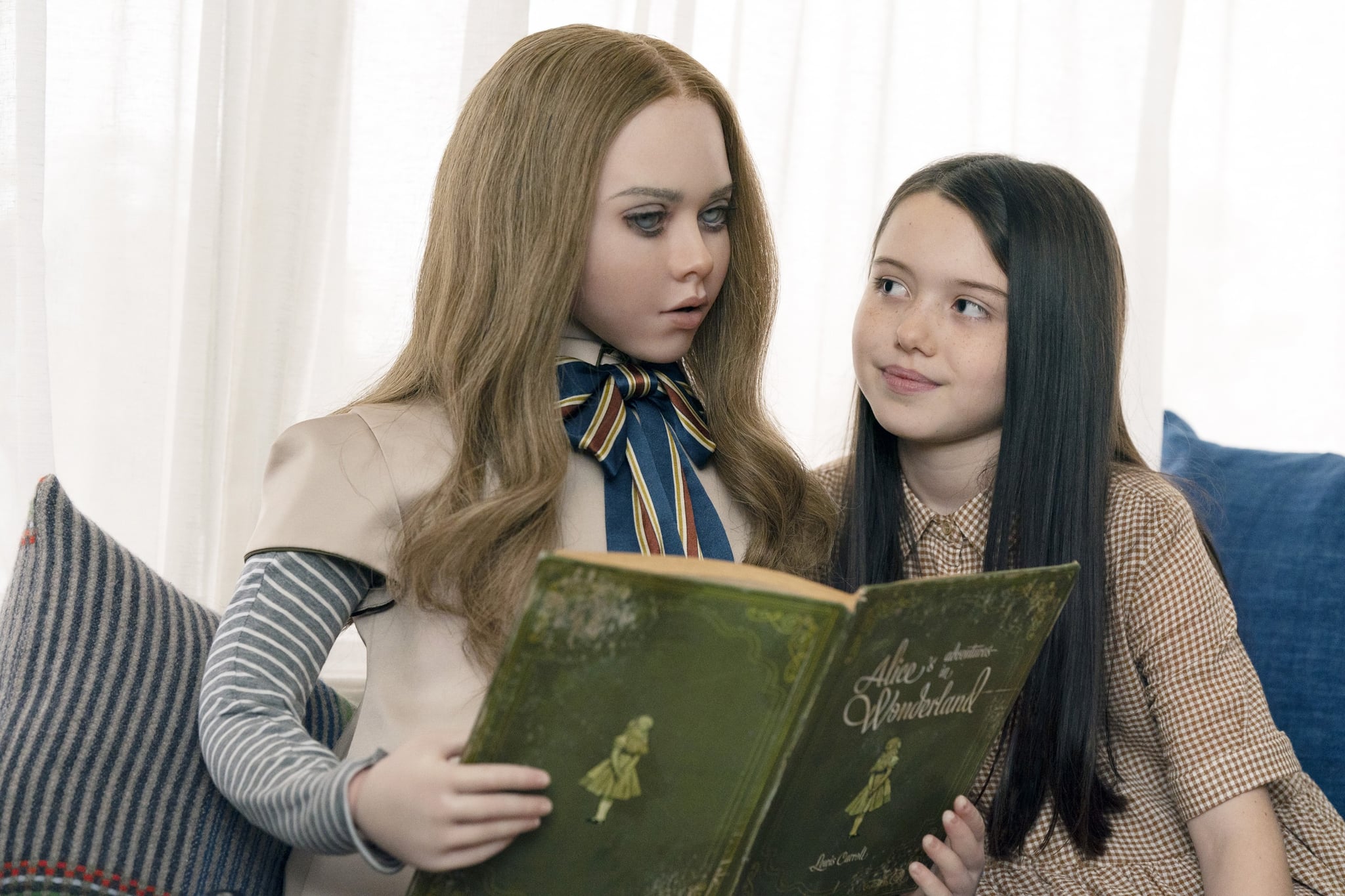 Lock your doors, because M3GAN is officially coming back for more. The AI doll who became a sensation thanks to her titular horror movie "M3GAN" is officially returning for a sequel. The production company Blumhouse wrote on Twitter, "It's not over until
@meetM3GAN says it's over – #M3GAN 2.0 is officially in the works."
Variety was the first to report the news. Allison Williams and Violet McGraw are both on board for the new movie, which will be written by Akela Cooper, who penned "M3GAN." No director has been announced. Jason Blum, James Wan, and Williams all return as producers for the movie, which is currently set to be released Jan. 17, 2025.
In "M3GAN," which has made $95 million worldwide at the box office so far, Williams plays Gemma, a robotics engineer who designs M3GAN to be the perfect toy. She gifts the first — and only prototype — to her niece Cady (McGraw), only for M3GAN to go on a rampage of terror. The new film does set up a sequel; one of Gemma's coworkers steals the schematics for M3GAN and sells them to another toy company. Now that the plans for M3GAN are out there in the world, any toy company could make its own, which could mean a whole franchise of M3GAN movies.
Wan (who also helped develop the story with Cooper) explained that a "M3GAN" sequel could just be the beginning of an extended universe in a Jan. 3 interview with Collider. "What I will say to that is, in any of my movies, whether it's The Conjuring Universe, or Saw, or Malignant, or M3GAN here, we like to think of a bigger world," he explained. "For me, it's about creating the world, and knowing who the characters are, where the story could potentially go, and then building this bigger world, and then going into that and going, 'Okay, I'm telling this particular story, but I know other stuff that's going on.' So if we're fortunate enough to have sequels, then we have an idea of where we want to go."
Meanwhile, The New York Times reported back in November 2022 that Universal was already getting ready to green-light a sequel just based on the reaction to the trailer. It also helped that "M3GAN" had a relatively small reported budget at $12 million.
While we have to wait two years for the "M3GAN" followup, we're pretty sure it's going to be worth the wait.

#M3GAN #Details #Release #Date