India
Kapil Sibal hails Bharat Jodo Yatra, says Rahul made people realise how important unity is for country | India News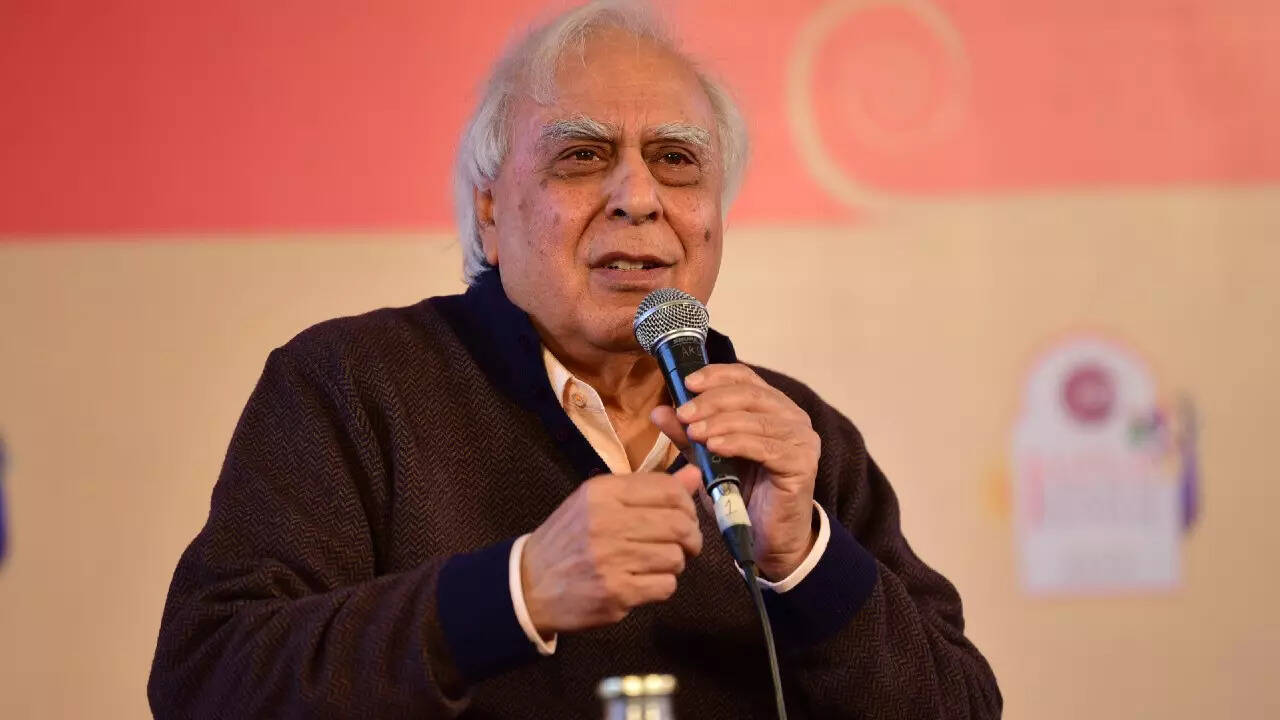 NEW DELHI: Former Congress leader and Rajya Sabha MP Kapil Sibal on Sunday hailed the Bharat Jodo Yatra, saying that Rahul Gandhi has been able to bring together disparate elements of the society and made them realise how important it is to ensure unity in the country.
Sibal, who had quit the Congress last year, said the party's Kanyakumari to Kashmir Yatra "optically" seems to have succeeded and gotten the support of non-Congress elements as well.
In an interview with PTI, Sibal said conceptually the Yatra is a "wonderful idea".
"I think that he (Rahul), during the course of his march, has been able to bring together disparate elements of society and made them realise how important it is to ensure unity in our country and that respect for diversity is at the heart of our nation moving forward," the former Union minister said.
"Yes, Bharat Jodo Yatra is something that needs to be lauded. Now as far as its political impact is concerned, I think people are confusing the concept behind the yatra and relating it to a pure political act which I don't think it is," said Sibal.
He said that what the Yatra intends to do is to show to the people that there are two ideologies that they should choose from with 'Bharat Jodo' being one end of the spectrum as opposed to the other end which we all know is represented by whom.
Sibal, who was among the leaders of the group of 23 that had written to Congress chief Sonia Gandhi in 2020 seeking large-scale organisational reforms, had quit the party last year and was re-elected to the Rajya Sabha from Uttar Pradesh with the support of the Samajwadi Party. Since quitting the party, Sibal has refrained from commenting on the affairs of his former party.
Asked whether the yatra has succeeded, Sibal said, "To the extent conceptually, certainly, and what I see of the support within the public, of non-Congress elements, I would say that optically it seems to have succeeded."
Talking about Opposition unity, Sibal said with the Lok Sabha elections not too far away, leaders of the Opposition need to come together.
"How that will happen is something I cannot comment on. I think what we need today, apart from political collaboration among different political parties, is also a people's movement," he asserted.
Asked whether he would join the Bharat Jodo Yatra going forward, Sibal said, "I am trying to sort of take the yatra forward in courts."
The Yatra, which is currently in Punjab after traversing the states of Tamil Nadu, Kerala, Karnataka, Andhra Pradesh, Telangana, Maharashtra, Madhya Pradesh, Rajasthan, Haryana and Delhi, will end with the hoisting of the national flag by Rahul Gandhi in Srinagar on January 30.
Several Opposition party chiefs and leaders have been invited for the Yatra's finale in Srinagar.

#Kapil #Sibal #hails #Bharat #Jodo #Yatra #Rahul #people #realise #important #unity #country #India #News