India
Joshimath seer to file PIL in SC, perform yajna for safety of holy site | India News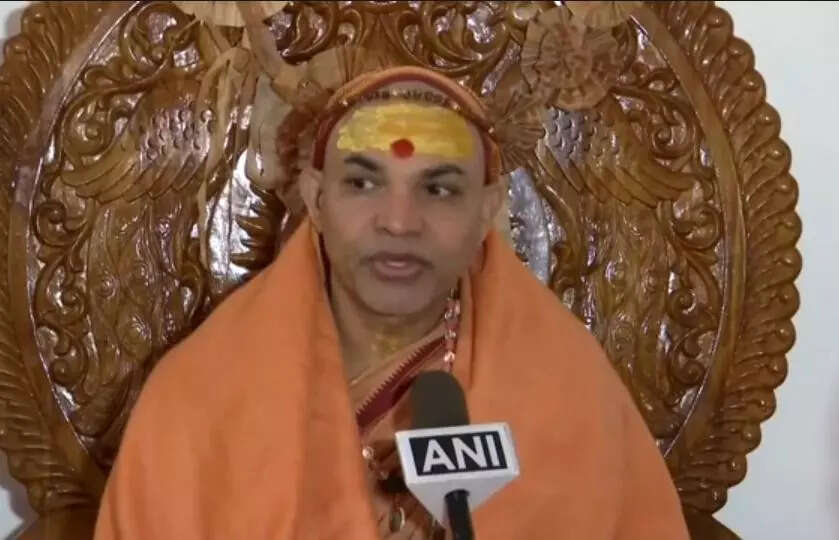 CHAMOLI: Swami Avimukteshwaranand Saraswati, a seer from Joshimath in the Chamoli district of Uttarakhand, said on Monday he would file a petition in the Supreme Court on Monday, highlighting the plight of civilians in the wake of the land subsidence in the holy town and seeking its intervention in the matter.
He said, "Our representative will file the petition today. It's a matter of emergency. The Supreme Court should take up the matter as soon as it finds time."
He said the gateway to popular pilgrimage sites such as Kedarnath and Badrinath was in grave danger and a special yajna will be performed over a week at the Narsimha temple, starting January 22, praying for the safety of the region and its inhabitants.
"We have talked to astronomers and persons well versed in religious scriptures. We have asked them to suggest a remedy to overcome this situation. On their advice, a special yajna will be performed at the Narasimha temple here from January 22 to 31," the seer told ANI on Monday.
He said the land-subsidence incident in Joshimath should be declared as 'Rashtriya apada' (national calamity).
Speaking to ANI, the seer said, "The land subsidence in Joshimath should be declared a national calamity and all help should be provided to the needy in the area."
He urged citizens to come forward and help the Joshimath locals in every possible way.
Meanwhile, Chamoli District Magistrate Himanshu Khurana on Monday said the Joshimath area has been declared disaster-prone, with increasing land subsidence and cracks in houses and roads detected.
He said two central teams, including one from the Union Jal Shakti ministry, will arrive in the holy town shortly. "The Joshimath area has been declared disaster-prone. Two teams from the central government, including a team from the Jal Shakti ministry, are arriving here," the DM said.
"Construction activities have been banned in Joshimath and nearby areas. Dry ration kits are being distributed to the affected people," he added.
Earlier on Monday, the district administration said basic facilities at relief camps set up for the affected people were being constantly inspected.
"Basic facilities in the relief camps arranged for the affected people in Joshimath are being constantly inspected by the administration and all possible help is being extended to the affected people," DM Khurana said.
Khurana said immediate inspection will be conducted by the administration if a need arises.
Watch
Joshimath seer to file PIL in SC, perform yajna for safety of holy site

#Joshimath #seer #file #PIL #perform #yajna #safety #holy #site #India #News