India
India successfully carries out test launch of Prithvi-II missile | India News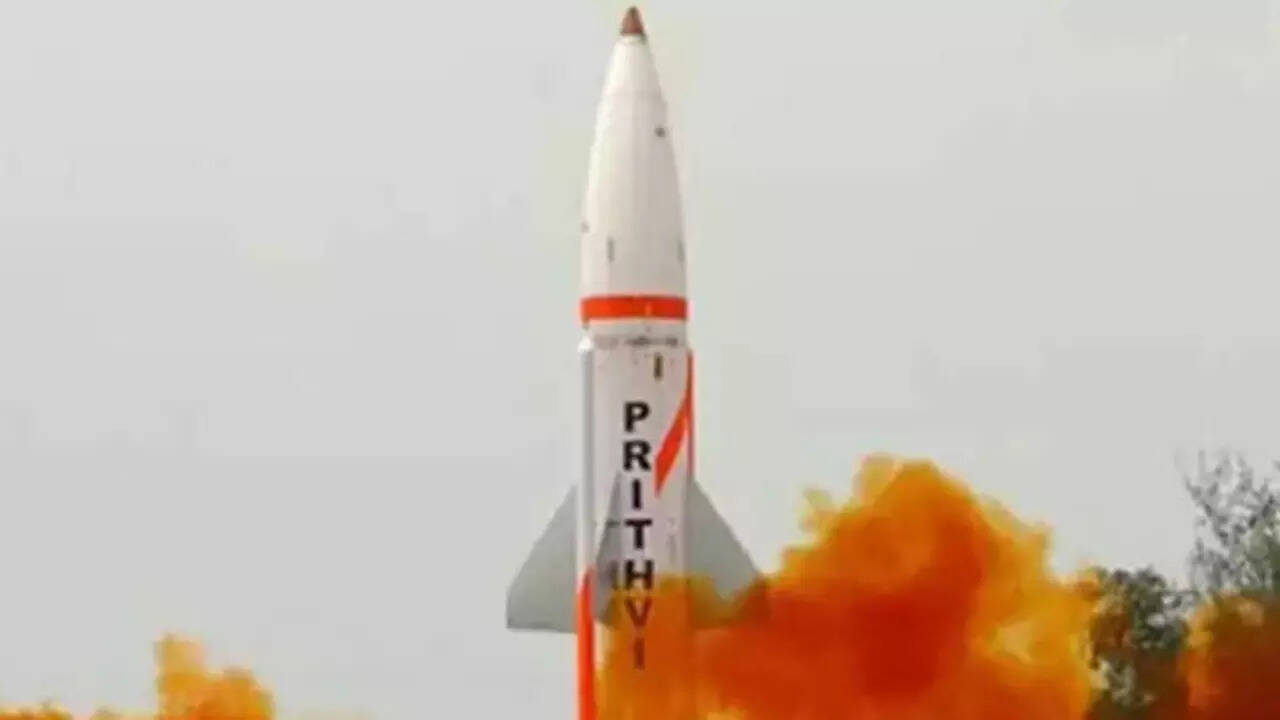 NEW DELHI: India on Tuesday successfully carried out a test launch of tactical ballistic missile Prithvi-II from a test range off the Odisha coast.
"A successful training launch of a short-range ballistic missile, Prithvi-II was carried out today from integrated test range, Chandipur off the coast of Odisha," the ministry of defence said in a statement.
The defence ministry said the missile struck its target with "high accuracy".
It said that Prithvi-II missile, which is a well-established system, has been an integral part of India's nuclear deterrence.
It said the "user training launch" successfully validated all operational and technical parameters of the missile.
The Prithvi-II missile has a range of around 350 kilometres.
(With inputs from PTI)

#India #successfully #carries #test #launch #PrithviII #missile #India #News