Entertainment
'I'm really switched on by Gen Z': Anne Hathaway spills the beans on fashion inspiration, calls her style 'fluid'
Anne Hathaway has been looking for fashion inspiration and Gen Zs have stepped up. One look at the actress' Instagram will tell you, that she has been a fashion icon her whole life. From trying on new things that might not be conventional, to giving a twist of elegance to the most unhinged looks, Hathaway's done it all. So it comes as good news for Gen Z that the Devil Wears Prada star herself has been looking at them to get wardrobe inspiration.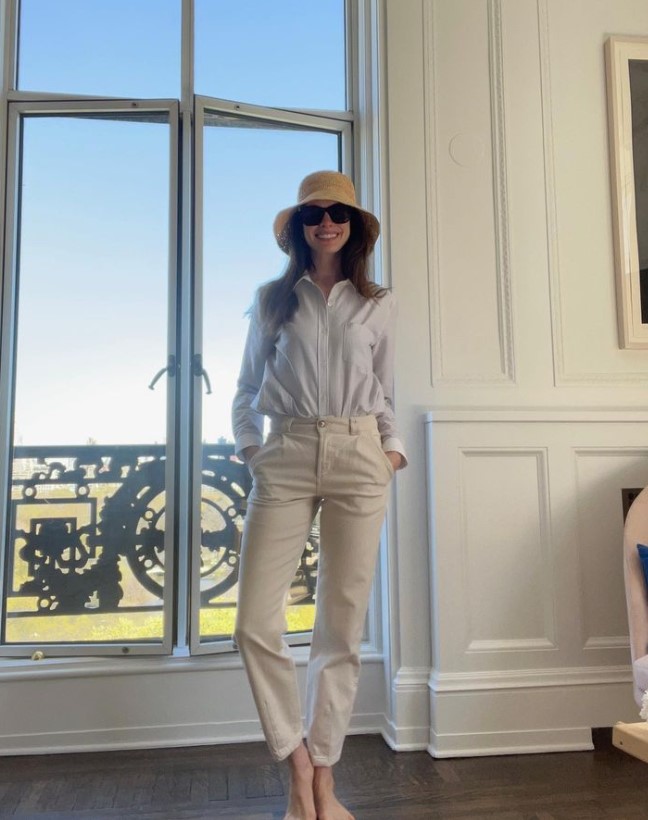 Anne Hathaway switched on by Gen Z's style
In an interview with Vogue that came out on Tuesday where she was announced as the ambassador for Shiseido's Vital Protection Line, she confessed to taking inspiration from Gen Z's style. She admitted, "I know this sounds like I'm super-pandering, but I'm really switched on by Gen Z," claiming that "it's a fun generation when it comes to fashion." She continued, "They really hit it just right where they have a great time with it, but they define themselves by themselves."
The Princess Diaries actress talked about the younger generation's perspective towards fashion, saying, "I'm really switched on by Gen Z. Their relationship [with fashion], the way it's received, it's a really, really fun dance." When inquired about this generation's aesthetically pleasing obsession with colors, the 40-year-old replied, "The concept of dopamine dressing is so much fun! And also fashion itself right now, I feel like designers are having a lot of fun. I feel like people are enjoying it."
ALSO READ: Anne Hathaway sends love to 'friend' Jeremy Strong amid debate over the Succession star's acting method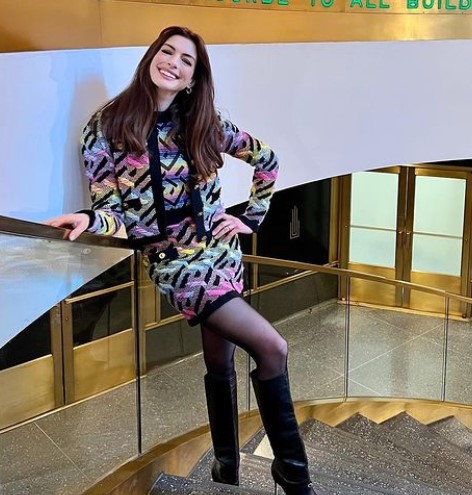 Anne Hathaway's struggle with fashion in the past
The 40-year-old conveyed just how lost she used to be with her fashion sense because she wasn't aware she could experiment with different styles, and had to stick to one. She continued, "And that's part of the reason why I love being an actor, and my style is fluid. And once I realized that then I felt like something clicked. But that's just me. It's different. Some people are like, 'Nope, black turtleneck every day.'" Hathaway unveiled her strong inclination toward "loyalty and longevity," mentioning that some of her team members responsible for crafting her enjoyable and impeccable looks have collaborated with her for "decades."
Meanwhile, the actress confessed that due to her fast-paced life, she often goes for a more casual look in her day-to-day life.
ALSO READ: The Princess Diaries 3 is officially green-lit; Will Anne Hathaway return as Mia Thermopolis?
#switched #Gen #Anne #Hathaway #spills #beans #fashion #inspiration #calls #style #fluid