India
Iaf: IAF erects air defence shield for Delhi-NCR for G20 summit | India News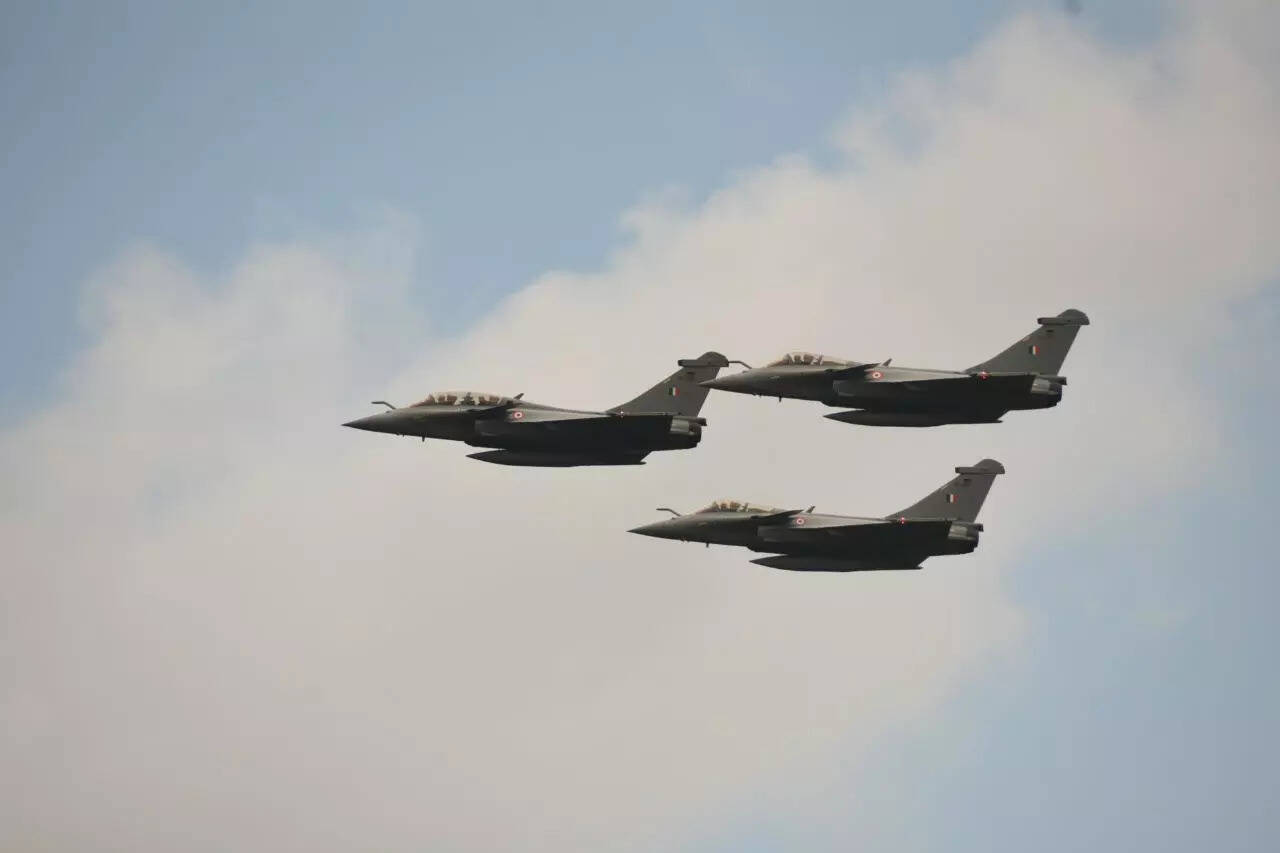 NEW DELHI: The IAF is going full steam ahead in making the airspace over the Delhi-National Capital Region as impregnable as possible, with fighter jets, surface-to-air missile systems, anti-drone systems, airborne early-warning and control systems (AEW&C) and other sensors being deployed for the G20 summit on September 9-10.
"The IAF's ODC (operations direction centre), which will liaise with the JCAC (joint control and analysis centre) and other agencies involved, will have the composite air picture at one place to detect threats, ranging from small, slow-moving objects like drones to large, fast-moving aircraft," a source said.
"If a threat is conclusively established, the ODC will decide what is the best method, or which particular weapon system should be used, to neutralize it," he added.
While similar "air defence" arrangements are made to tackle any aerial threat from hostile aircraft, helicopters and drones during the Republic Day, Independence Day and other occasions every year, the scale of preparations for the G20 summit is "much larger and intensive", the sources said.
Frontline fighters like the Rafales, Mirage-2000s and Sukhoi-30MKIs will patrol the skies, even as air-bases in the region like Ambala, Bareilly, Sirsa, Bhatinda, Gwalior and others will also maintain ORPs (operational readiness platforms) round-the-clock.
This involves two to three fighters being kept combat-ready in blast pens adjoining the runway at an airbase for immediate take-off whenever an alarm is sounded.
Similarly, a wide array of surface-to-air guided weapon systems have been deployed to protect the Delhi-NCR. These include MR-SAMs (medium-range surface-to-air missile systems), jointly developed with Israel, which are designed to destroy hostile aircraft, helicopters, cruise missiles and drones at a range of 70-km.
"The fully-indigenous Akash air defence missiles, which have an interception range of 25-km, are also being deployed. Netra AEW&C aircraft and other sensors, including enough low-level transportable radars, in turn, will continuously scan the airspace in and around Delhi-NCR to detect any inimical movement in the skies," the source said.

#Iaf #IAF #erects #air #defence #shield #DelhiNCR #G20 #summit #India #News