Business
Government won't lift curbs on wheat export before next crop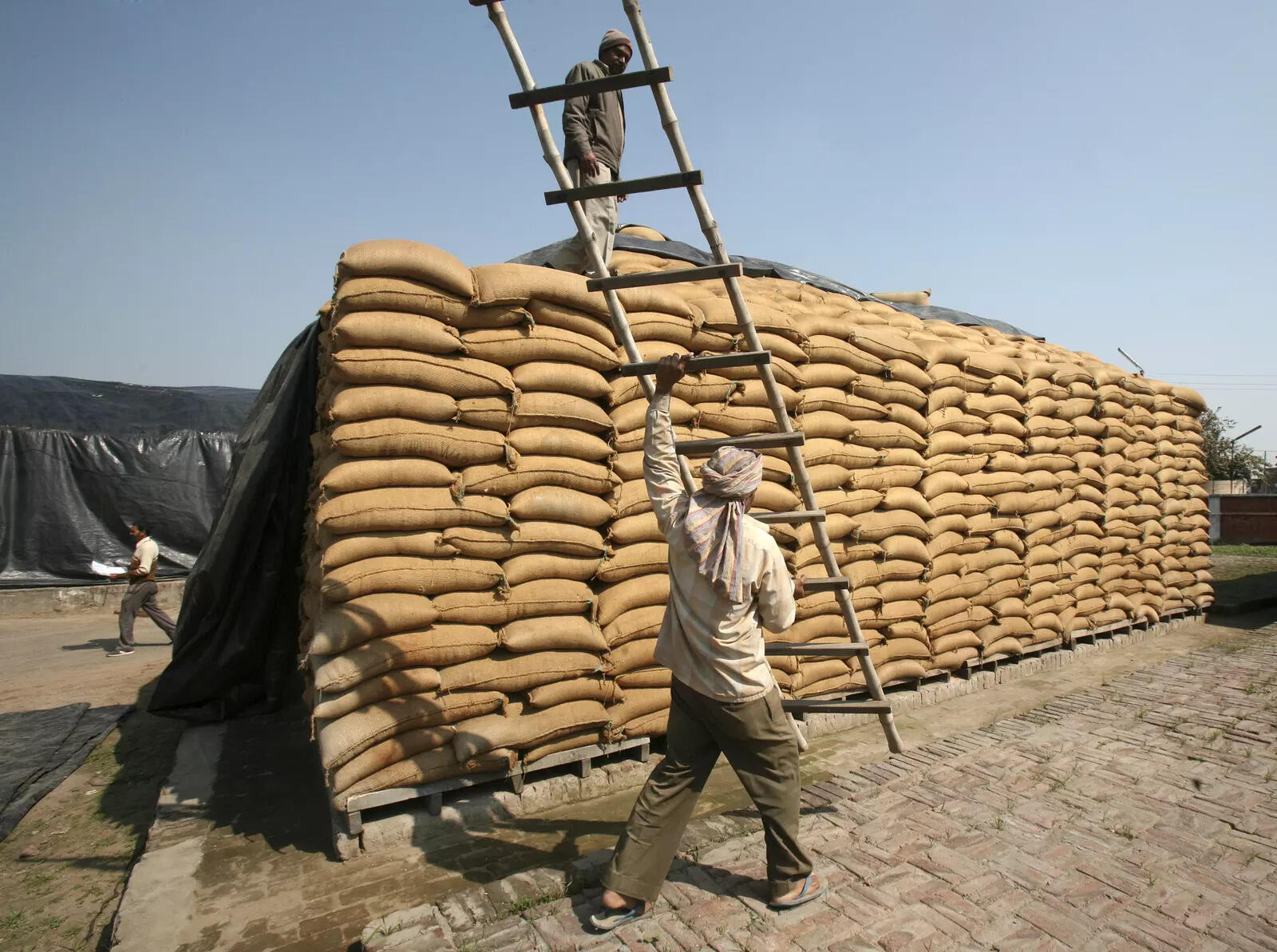 NEW DELHI: The government won't lift restrictions on export of wheat before the next crop, which arrives in March-April, keeping in mind how production was hit last year due to early onset of summer in March impacting the Food Corporation of India's procurement target. The Centre is also likely to take a call soon on the sale of wheat from its stock in the open market to cool down prices, which touched a record high on Tuesday because of less availability.
Sources said though there has been demand to relax wheat export, the priority for the government is to see that the price of the staple food grain doesn't increase exorbitantly in the domestic market. "There is no scope for allowing export when we have less availability. We will soon offer wheat for open market sale," said an official. The flour millers have been demanding early release of wheat from the stocks of Food Corporation of India (FCI) in the open market to moderate the prices.
The data from government's Price Monitoring Cell shows that the average retail price of wheat on Tuesday was Rs 33.3 per kg, which is 17.6% more than last year and 40.3% higher that what it was five years back. Similarly, the average retail price of atta (wheat flour) on Tuesday was Rs 37.8 per kg, which is 19.8% more than last year and 44.2% higher than the price at which it was selling five years back.
The consumer affairs ministry's data also show that the modal retail price (most common price across centres) of wheat and atta on Tuesday rose to Rs 29 and Rs 35 per kg respectively, from Rs 22 and Rs 28 a kg six months ago.
The trend is similar in wholesale prices of atta as well.
Meanwhile, the trend show that across major mandis of Madhya Pradesh, Haryana, Punjab and Rajasthan, wheat prices are ruling 41%–44% above the minimum support price (MSP) of Rs 2,015 per quintal for the current season because of supply constraints. Last year's low output and spike in export of wheat in the first few months due to Russia-Ukraine have been the main contributors for short supply.
Data show that the wholesale wheat prices on Tuesday crossed Rs 2,900 per quintal at Sehore, which is one of the biggest mandis in Madhya Pradesh and in Delhi it was selling at Rs 2,815. The arrival of wheat has been less as farmers have little stock with them.

#Government #wont #lift #curbs #wheat #export #crop