India
Google doodle celebrates Indian's 74th Republic Day | India News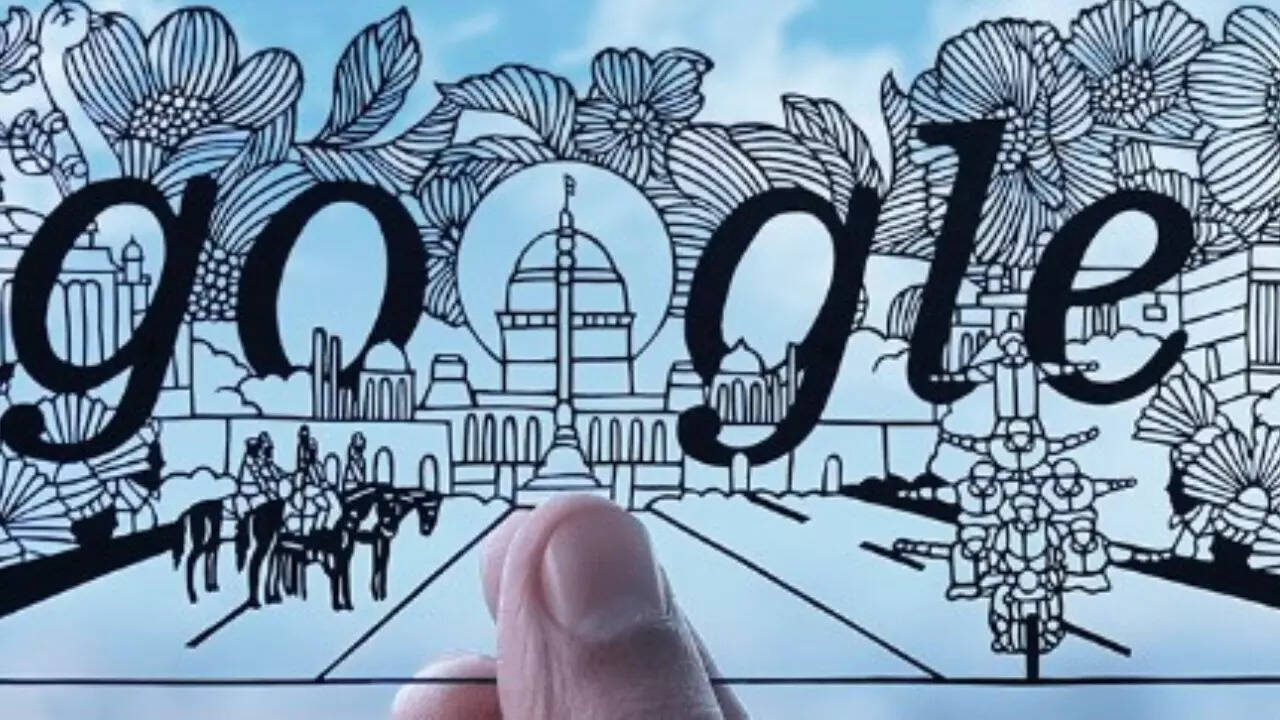 NEW DELHI: Google on Thursday commemorated India's 74th Republic Day with a doodle that uses intricately hand-cut paper and features iconic landmarks such as Rashtrapati Bhavan, India Gate, North Block and South Block, a contingent and motorcycle-borne 'Daredevils'.
The doodle has been illustrated by Gujarat-based guest-artist Parth Kothekar.
The doodle has the letters 'g', 'o', 'g', 'l' and 'e' and a circle over the dome of the President's House represents the other 'o' in 'Google'. Peacock and floral patterns add a layer of charm to the art in monochrome.
It also features a video of the doodle in the making.
"My inspiration was to create a portrait of India," says the artist.
"Today's doodle artwork is crafted from intricately hand-cut paper. Many elements of the Republic Day parade are represented in the artwork, including the Rashtrapati Bhavan (where the president resides), the India Gate, the CRFP marching contingent, and motorcycle riders. Happy Republic Day, India!" a note shared on the doodle on Google's website read.
Back in 1950, India had on this day declared itself a sovereign, democratic, and republic state with the adoption of the Constitution. The India Constituent Assembly took two years to discuss, modify, and approve the governing document, and when adopted, India became the country with the longest constitution. The adoption of this document paved the way for democracy and empowered Indian citizens to elect their own representatives.

#Google #doodle #celebrates #Indians #74th #Republic #Day #India #News