Entertainment
Exclusive: Babil Khan and co. on Friday Night Plan: "I had done so many intense roles
In Friday Night Plan, an upcoming high-school drama, two brothers – played by Babil Khan and Amrith Jayan, are set to break some rules and go to a party while their single mother – played by Juhi Chawla is away on a work trip. While the film has a fun coming-of-age story, it also tells the bittersweet tale of two kids having to grow up way too soon after losing their father. But if you ask Babil, he didn't bring his own experiences onto the set. "For this film, I did not dig into my personal life at all. I did not use any emotional memory from my life."In an exclusive interview, Babil, Medha Rana, Adhya Anand and director Vatsal Neelakantan opened up filming for Friday Night Plan. 
Babil Khan who made his revelation of a debut with Anvita Dutt's Qala couldn't have asked for a better role to showcase his versatility.  "I had just done so many intense, heavy roles before this film and I thought this was fun. I feel like this film brings relief and lightness to an age group that is very overwhelmed by the pressure of every decision and choice they make. There's an anxiety that comes with that. So this was very important for me," he said.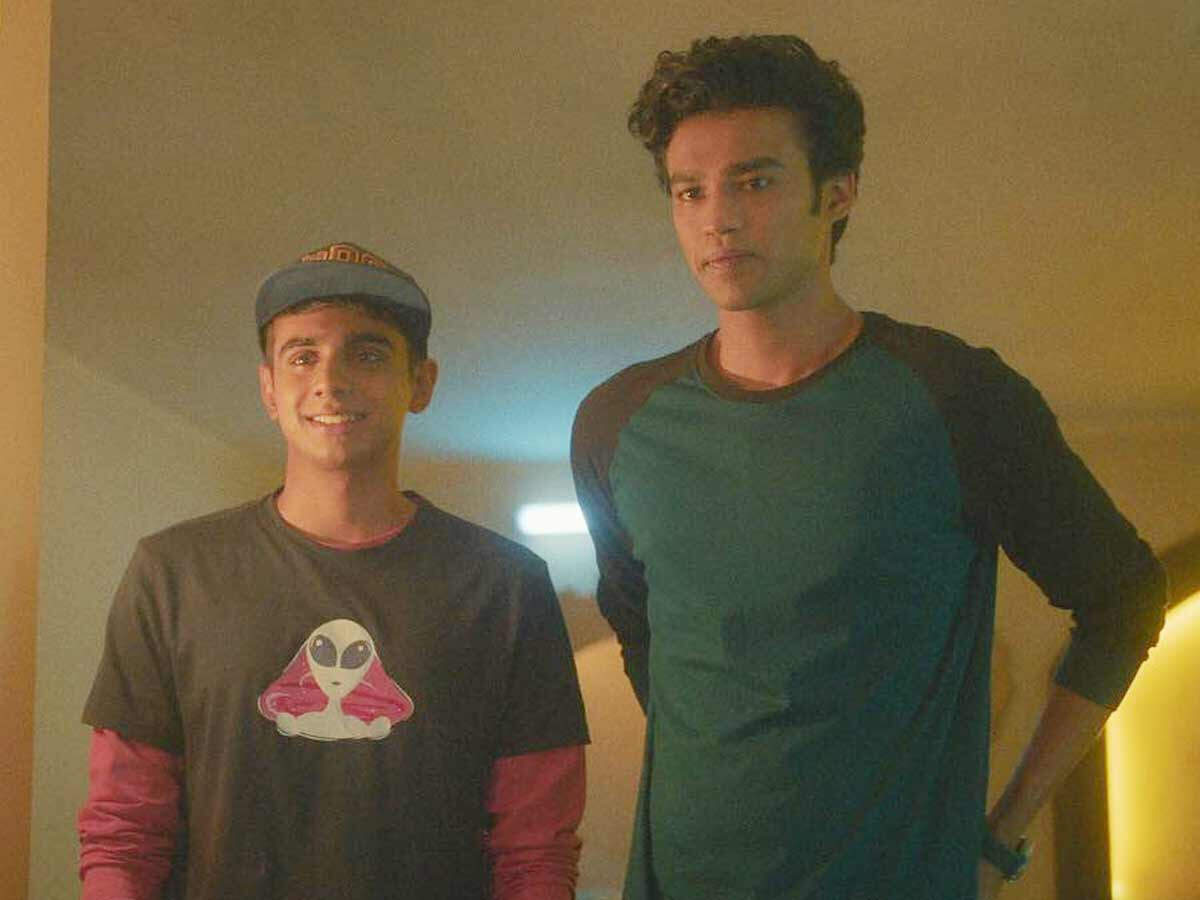 When asked how he went from something so dark to nailing his comic timing in Friday Night Plan, he said, "I didn't go from Qala to Friday Night Plan. I went from Qala to Railway Men. In one scene I was drinking mercury, then I was in the Bhopal Gas Tragedy. I was like 'Football khelne do bhai please'. As much as I wanted to have fun and do something light, I usually don't get offered roles like these. Interestingly, life gives me characters that are very far from my personality. So to reach that character you have to get out of your comfort zone and I love that." He added, "But as far as the process goes. I'm not preaching but any actor doesn't have a fixed process. His process evolves with each film because the characters and journeys are different. And you have to come up with a new way to reach that place. For this film, it was all about understanding why Vatsal is making the film and what are the emotions he and his family are feeling. As we went along, my bond with him made it very easy for me to empathise with that."
For newcomers Medha Rana and Aadhya Anand, playing high schoolers was at once relatable and unrelatable. Medha, who plays the quintessential popular girl said, "This was a no-brainer for me. I didn't even have to think about it. I think not just for the cast but the film will be relatable for everybody whether it is kids or our age. Even our parents will have something to take away from the film and have a relatable chunk that they will feel at home with. That's the highlight of it, that it's going to be relevant for a long time." Meanwhile, Aadhya said, "When I first saw the script, the first thing that came to my mind was that this is going to be a fun movie to shoot, not just to watch. I think such movies aren't getting made at the moment so that was one of the reasons I wanted to be a part of this. My character is completely different from how I am in real life so I thought being in that mindset and thinking differently, I wanted to see how that feels. She doesn't like to socialise much while I really like it.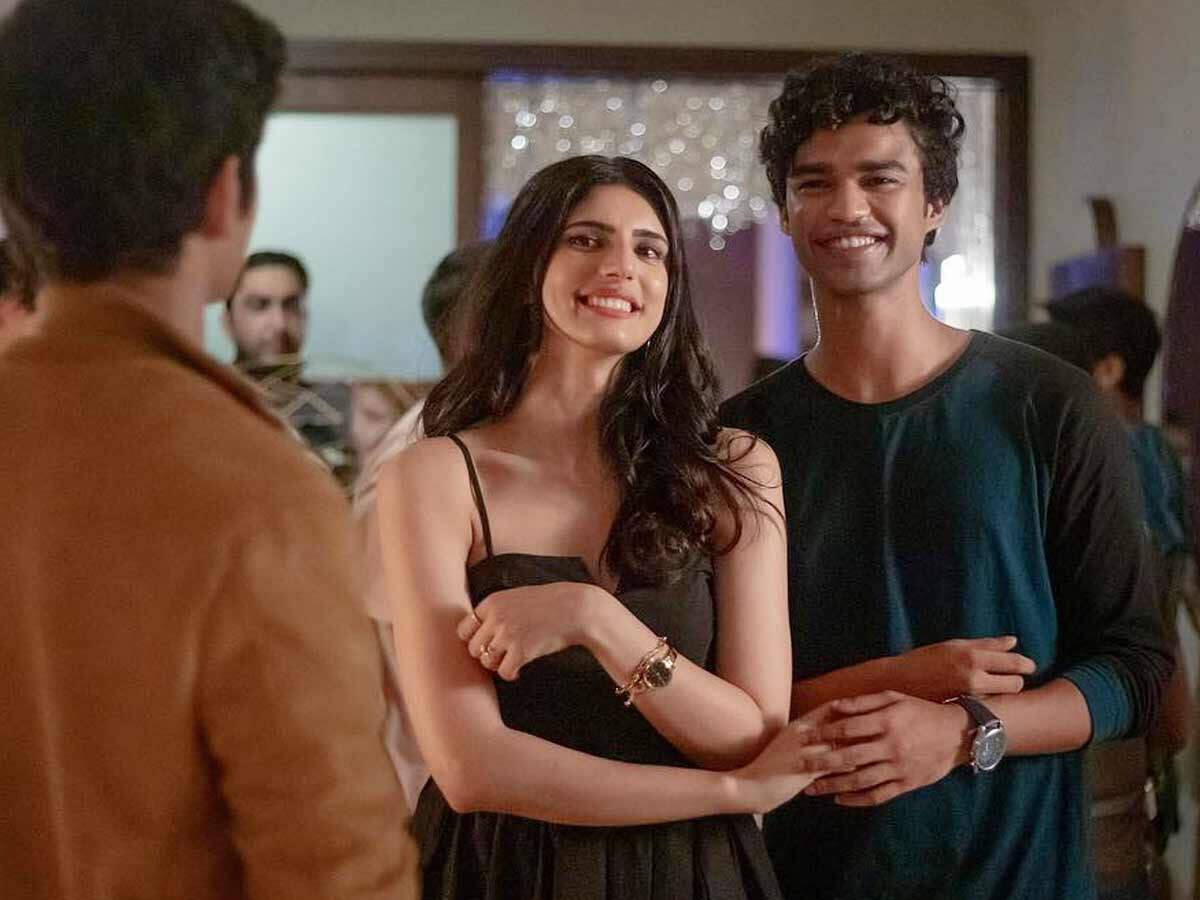 Friday Night Plan's emotional core comes from its filmmaker, Vatsal Neelakantan, who revealed that this was a personal project for him. "The story is very much based on the experiences I've had and the kind of people I've met. My family, friends and my school life were the issues I faced growing up. There's a lot of honesty that the script was built on. That's the first thing I spoke to the cast about. I wrote a lot of backstories and bios so I shared all that with them and heard their thoughts on it. It was important for me to take their feedback if there was anything old or outdated. I hope that has given a sense of authenticity to the film."  He further explained, "My father passed away when I was very young. I have a brother and our mother brought us up. So while it isn't autobiographical, the emotional truth is there and the whole arc of the brothers having to deal with the responsibility and the love they have for their mother comes from the dynamics between us." 
One of the most delightful scenes of the film, which mixes comedy and emotions, takes place towards the end. Opening up about a tender moment between the two brothers the story revolves around, Babil said, "This film didn't require too many emotions. It was not about "today I'm gonna do some serious acting". It was more about flowing with the scene. That goes for every film but for this one, it was like if you feel the need you can cry if not, that's okay too. If two brothers are fighting it was just the fight. Emotion is crucial to the scene in some films. You have to find a way to get there but here the beauty was that more than doing sad scenes, it was about having fun. And sometimes you get emotional while having fun. That's what happened."
Friday Night Plan will be released on September 1 on OTT.

#Exclusive #Babil #Khan #Friday #Night #Plan #intense #roles