Business
Country Garden: China's Country Garden posts record loss, warns of possible default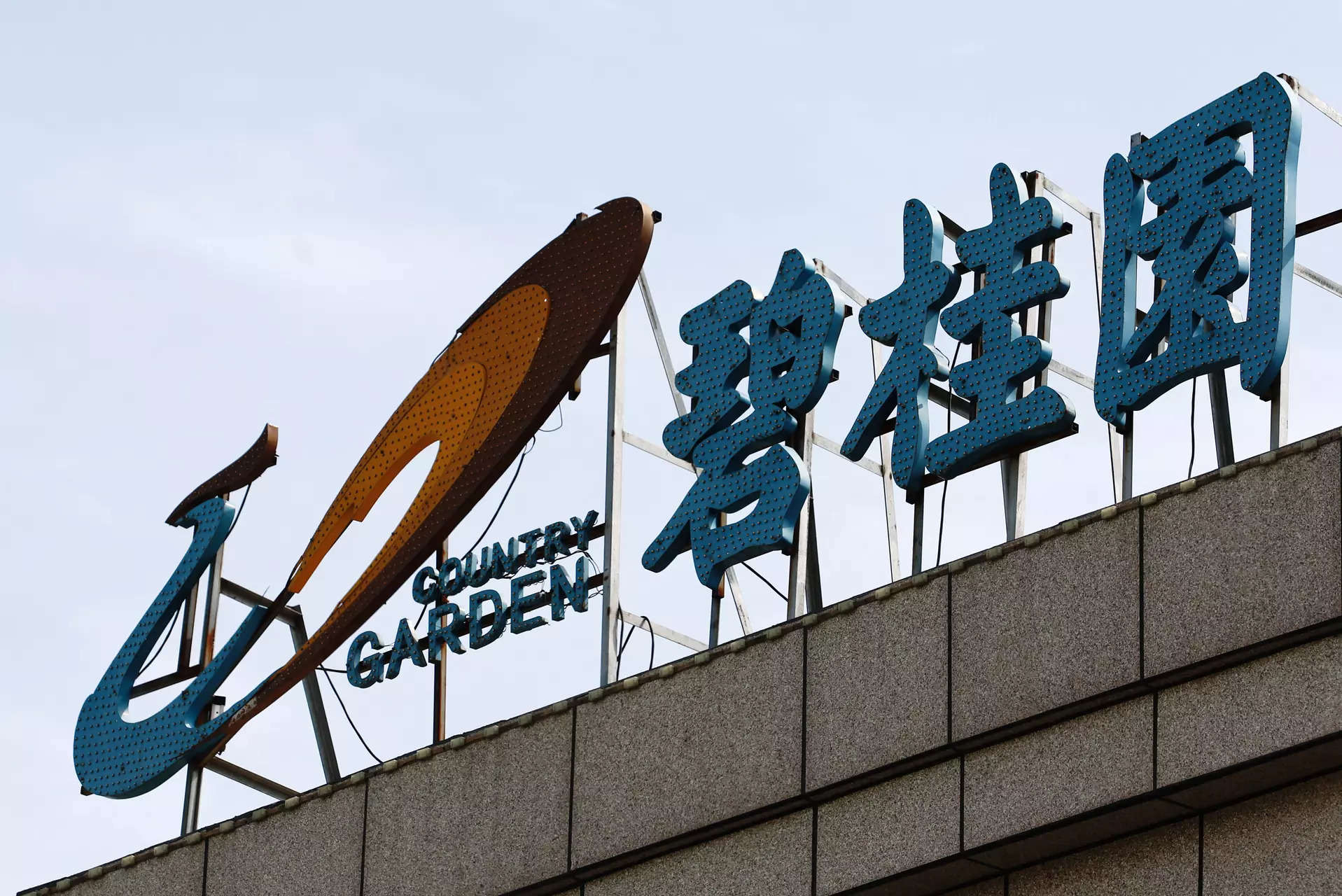 BEIJING: Country Garden Holdings Co warned that it may default on its debt and raised concerns about staying in business after the embattled Chinese developer posted a record first-half loss of almost $7 billion.
The Foshan-based company said that if its financial performance continues to deteriorate, the group might not be able to meet its debt obligations, "which may result in default," according to a filing Wednesday. It also cited "material uncertainties" that may cast "significant doubt on the group's ability to continue as a going concern."
The warnings highlight how China's deepening real estate crisis has battered one of its property giants. Once the country's biggest developer by sales, Country Garden is in a debt spiral that may be worse than rival China Evergrande Group's because it has four times as many property projects.
"The avoidance of a default is dependent on additional financing support from regulators in coming weeks," Morgan Stanley analysts including Stephen Cheung wrote in a note. "But we see a decreasing chance for this to happen."
The housing slump adds to wider concerns about the world's second-largest economy, where authorities remain reluctant to adopt stronger stimulus to reverse the slowdown. Signs of contagion from the property woes have grown in recent weeks, from missed payments by one of China's biggest shadow banks to a bond rout among Hong Kong developers.
Country Garden said it continues to negotiate with bond investors and banks to extend debt maturities. The firm has missed interest payments on some dollar bonds and faces a series of key dates in coming weeks. Holders of a yuan bond have until Thursday night to vote on its plan to extend payment on a note effectively due September 4. The developer also faces the end of grace periods to pay a combined $22.5 million of dollar-note coupons in early September.
"With or without an official default, Country Garden will no longer be able to grow, and we have doubt on its ability as a going concern," JPMorgan Chase & Co. analysts including Karl Chan wrote in a note. "Going forward, the company's priority will be solely on 'ensuring home delivery' until it depletes its land bank."
Country Garden's bonds are already trading at severely distressed levels, with a $1 billion note maturing in January trading at less than 13 cents on the dollar. The stock rose 1.1% on Thursday morning in Hong Kong as the loss tilted to the lower end of a range warned earlier. It's now a penny stock after plunging 67% this year.
Country Garden Dollar Bonds Are Deep In Distress | Notes trade at around 10% of face value
The Foshan-based company posted a net loss of 48.9 billion yuan ($6.7 billion) in the six months ended June 30, compared with a profit of 612 million yuan a year earlier. That's the biggest loss since its 2007 listing in Hong Kong.
Even though revenue rose 39%, it lost money due to a decline in sales volume and prices, and rising impairments for properties under development and on financial and contract assets, Country Garden said in the filing.
"The group's liquidity is under unprecedented pressure with a dual tightening of sales and financing," according to the filing.
Country Garden acknowledged that it didn't adopt timely measures to deal with the slowdown, and failed to recognize the risks of its heavy reliance and lower-tier property markets.
"The profundity and persistence of the market's downtrend still caught the company off guard," the firm said.
Other key figures from the results:
*Core net loss, which adjusts for items including property revaluations, stood at 45.3 billion yuan, compared with core net profit of 4.9 billion yuan
*Total debts decreased to 257.9 billion yuan, from 271.3 billion yuan as of Dec. 31. About 108 billion yuan is due in the next 12 months
*Cash balance shrank to 130.6 billion yuan, including 29.5 billion yuan in restricted form
The company added it will consider adopting various debt management measures to resolve the "phased liquidity pressure" to maintain stable operations and preserve value for investors. At the same time, Country Garden said it may be able to meet its financial obligations over the next 12 months, given anticipated cash inflows, cost controls and other plans and measures, including talks with creditors.
"Despite the current difficulties, the group will continue to ensure delivery with a high sense of responsibility and make every effort to reverse the situation," the firm said in the filing. It "firmly believes" that the real estate industry will eventually turn stable and healthy.

#Country #Garden #Chinas #Country #Garden #posts #record #loss #warns #default