India
Cold wave conditions over northwest India likely to abate from January 19: IMD | India News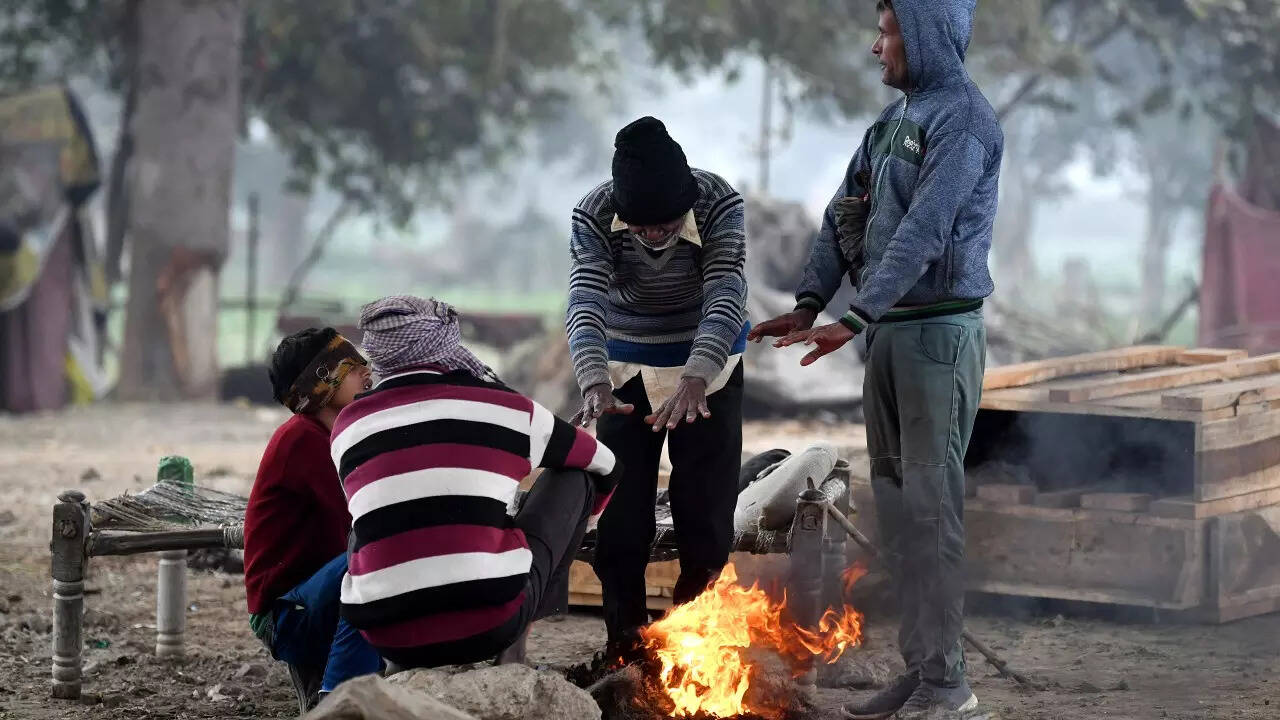 NEW DELHI: India Meteorological Department on Monday said that two western disturbances in quick succession are likely to affect northwest India on January 18 and 20, as a result, cold wave conditions over northwest India are likely to abate from January 19.
In a press release, IMD stated, "Minimum temperatures are very likely to fall further about 2°C over many parts of Northwest India till 17th January morning; no significant change till 18th and rise by 4-6°C during 19th-21st January 2023. Fall in minimum temperatures by 2-4°C very likely over many parts of East India till the 18th and no significant change thereafter. No significant change in minimum temperatures is very likely over Gujarat state by the 18th and rise by 2-4°C thereafter. No significant change in minimum temperatures over the rest parts of northern India during next 4-5 days."
Cold Wave to severe cold wave conditions are very likely over many/some parts of Rajasthan, Punjab and Haryana, Chandigarh & Delhi till the 18 and thereafter in isolated pockets of East Rajasthan on the 19; Cold wave conditions in isolated pockets are also very likely over Uttar Pradesh and Bihar during 17-19; over Madhya Pradesh, Himachal Pradesh and Saurashtra and Kutch on 17 & 18 January 2023, it further said.
Ground Frost conditions in isolated places are very likely over Punjab, Haryana, Rajasthan, Madhya Pradesh, and West Uttar Pradesh on the 17th and 18th of January 2023. Dense to very dense fog is very likely in isolated pockets during night and morning hours over Sub Himalayan West Bengal & Sikkim during 16th to 18th; Dense fog is very likely in isolated pockets over Himachal Pradesh, Uttarakhand during 16th-18th; over Bihar during 16th-19th; over Odisha on 16th and 17th and over Assam & Meghalaya and Tripura during 16th-20thJanuary 2023, it mentioned.
The minimum temperature has fallen by 1-3° over Punjab, Haryana, Chandigarh and Delhi, east Rajasthan, northwest Madhya Pradesh & west Uttar Pradesh, and no significant change in the remaining parts of northwest India. The lowest minimum temperature of -2.5°C was observed over Churu (West Rajasthan).

#Cold #wave #conditions #northwest #India #abate #January #IMD #India #News