India
'BJP now a social movement … India's best era is coming': PM Modi at BJP national executive meeting | India News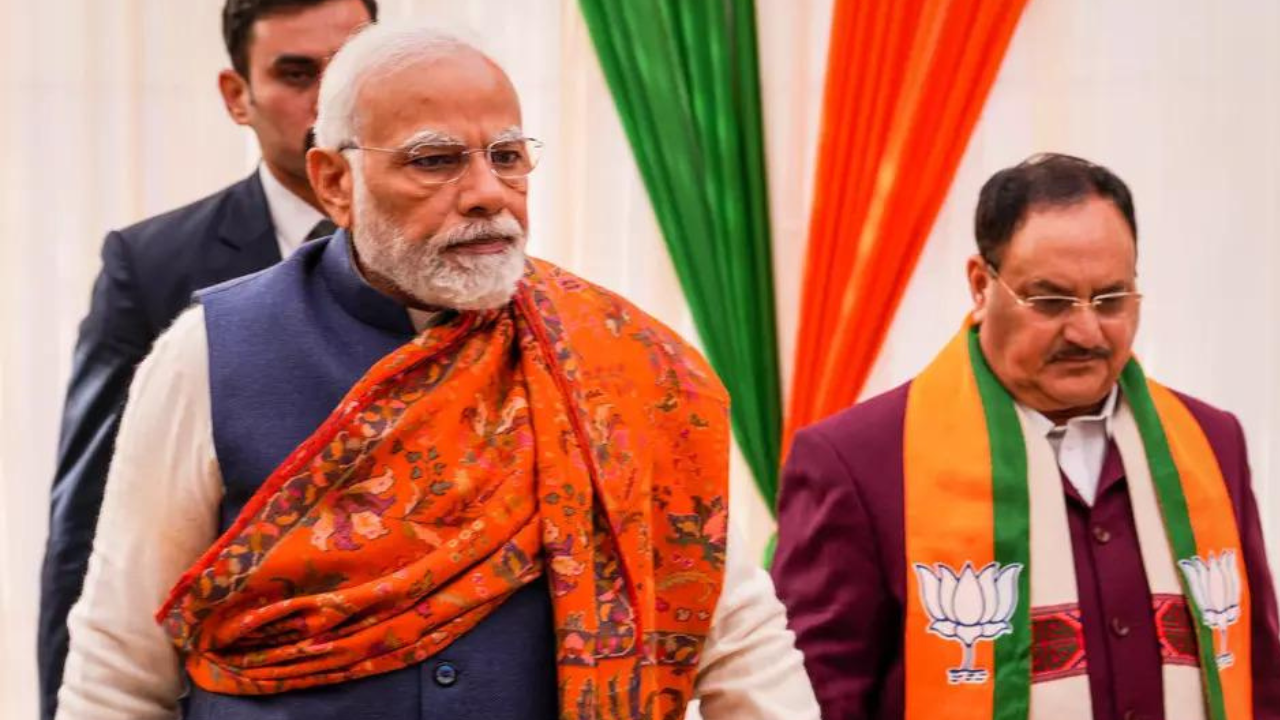 NEW DELHI: In an indication of what could be the BJP's poll strategy ahead of nine assembly elections this year and the 2024 Lok Sabha polls, Prime Minister Narendra Modi on Tuesday urged party workers to raise awareness among youth aged 18-25 about the BJP's model of 'good governance', and stressed that the 400 days left for the general elections should be dedicated towards reaching out to all voters.
Speaking at the concluding session of the two-day national executive meeting in Delhi, PM Modi said: "India's best era is coming and we must work very hard to contribute to the country's development. Amrit Kaal should be transformed into Kartavya Kaal, then only the country can rapidly move towards progress."
The PM also said that the BJP is no longer a "mere political movement but also a social movement working to transform socio-economic conditions".
Stress on villages
At a press briefing, BJP leader Devendra Fadnavis said the PM stressed on connecting more with villages, especially in border areas.
"The PM urged mainstreaming of border villages and strengthening organisation in such villages … We were advised to conduct some special programmes, especially in border villages. So, that we can connect with them more, and our developmental schemes reach these areas."
"The PM said the BJP workers should also play a role in the development of aspirational districts. Apart from this, all our states should connect emotionally by increasing coordination with each other as per our resolution: Ek Bharat Shresth Bharat," said Fadnavis
Youth connect
On raising awareness among the youth, Fadnavis said the PM talked about how the 18-25 age group has not "witnessed the political history of India".
"They aren't aware of the corruption and wrong-doings that took place in the previous governments. So, they need to be made aware and let them know about the good governance of BJP. The party will do it in the coming days," said Fadnavis.
"The PM said we must convey to the youth how we have come from bad governance to good governance. We have to connect with all parts of the society with sensitivity. The BJP has to do the task of changing the country and society without worrying about votes," said the BJP leader.
"The PM's address was inspirational as well as a guide to a new path. He said that every moment of your life should be spent in the development story of India. The country can be taken forward only by converting this 'Amrit Kaal' into 'Kartavya Kaal'," said Fadnavis
(With inputs from agencies)

#BJP #social #movement #Indias #era #coming #Modi #BJP #national #executive #meeting #India #News