Entertainment
Baahubali 2: A movie marvel that continues to be part of box office discussions; Pathaan tops 2 states
Baahubali 2 is hands down the biggest Indian film in recent times. The film wrecked havoc at the box office and emerged as the highest grossing film in almost every state it released in. Over the last 6 years, many films have come and gone, but no film has been able to match the India-wide collections of that film. Based on the numbers, the top 5 films in India currently are Baahubali 2: The Conclusion, KGF: Chapter 2, RRR, Pathaan and Dangal. Baahubali 2's collections are higher than the second best film by an over 35 percent margin and that precisely tells us how big a phenomenon Baahubali 2 was, at the time of its release.
Baahubali 2 Failed To Cross Pulimurugan In Kerala, But Broke Records Everywhere Else
Over the years, there have been films that have tried to topple Baahubali 2, not on an all India basis but on a state-level basis. Before we begin analysing different states with a film other than Baahubali 2 as the highest grossing film, it is important to note that Kerala was probably the only state where Baahubali 2 could not cross the highest grossing film, Pulimurugan, to emerge as the highest grossing film in that state. Interestingly, the Mohanlal starrer continues to be the highest grossing film in the state, seven years and counting.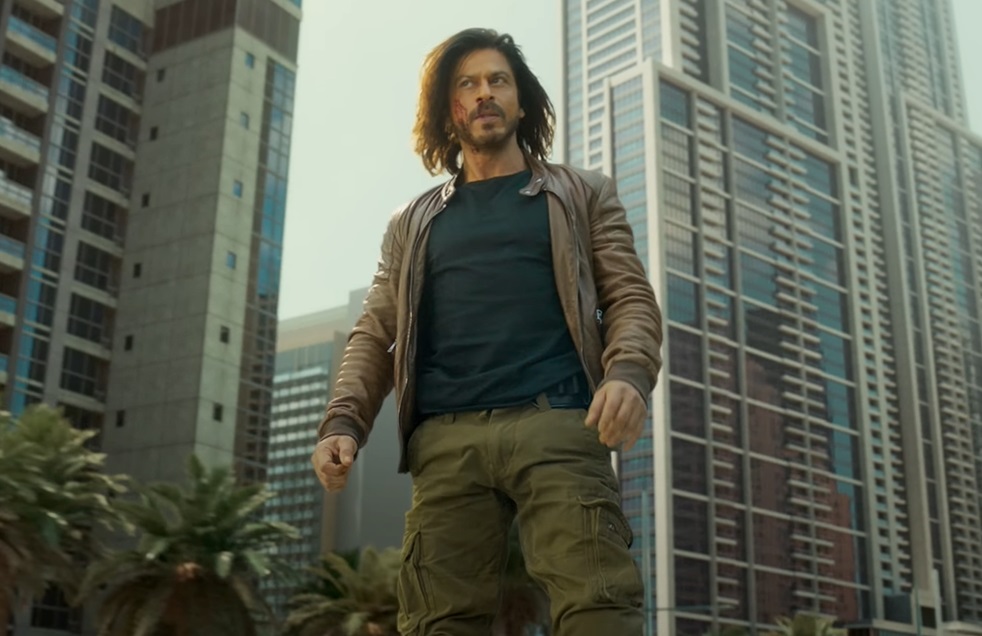 Pathaan Has Topped Baahubali 2 In 2 States On A Gross Basis
The Bollywood biggie, Pathaan, spearheaded by Shah Rukh Khan, is on a record smashing spree, both in India and internationally. The film has grossed over Rs. 580 crores in India and is likely to end its run with a total of over Rs. 600 crores, the very least. The Pathaan onslaught was a crazy one as it recorded the highest single day collections for a Hindi film on a non-holiday, only to top it with an even bigger single day, the next day. Currently, it is second only to Baahubali 2. It has a chance to cross that film on a nett basis but not on a gross basis as Baahubali 2 was way ahead. On a state-wise basis and in gross terms, Pathaan is the highest grossing film of all time in West Bengal and Assam. Pathaan has also beat Baahubali 2 in Delhi and Uttar Pradesh but that is on a nett basis, and India-wise comparisons happen on gross basis. Regardless, it is a huge feat for Pathaan to be topping Baahubali 2 in two states.
RRR Is The Highest Grossing Indian Film In Andhra Pradesh And Telangana
RRR is the highest grossing Indian film in Andhra Pradesh and Telangana. SS Rajamouli now has two films stationed at the top and that is a momentous achievement as not many directors can manage to do that. In Hollywood, James Cameron crossed his film Titanic, with Avatar (2009). Avatar (2009) continues to be the highest grossing film of all time while Avatar: The Way Of Water is stationed at the third position currently.
Karnataka Had Two All Time Grossers After Baahubali 2 – KGF: Chapter 2 And Kantara
Karnataka has seen the highest growth in terms of moviegoers in the last few years. The Kannada Movie Industry, also known as Sandalwood, saw the baton be passed from Baahubali 2, twice, with two blockbusters in quick succession after the Covid-19 outbreak – KGF: Chapter 2 and Kantara. While KGF: Chapter 2 was expected to top Baahubali 2, Kantara's blockbuster success was a shocker for probably even the makers of the film.
Tamil Nadu Had 2 Films Top Baahubali 2 Namely Vikram And Ponniyin Selvan 1
Lastly, Tamil Nadu, which constitutes of one of the most loyal moviegoers in the country, was not going to hold back. The state had two films become the highest grossing film of all time in the state, namely Vikram and Ponniyin Selvan – 1. The Kamal Haasan starrer was keenly awaited but for the film to go on to become the highest grossing film in the state was quite a surprise for most as it was mostly expected that a Vijay starrer would be the one to first manage to cross the theatrics of Baahubali 2 in Tamil Nadu. Interestingly, in terms of share, Vijay's Master crossed Baahubali 2 back in 2021.
Following is the list of states where a film other than Baahubali 2 is the highest grossing film:
Kerala – Pulimurugan
Telangana – RRR
Andhra Pradesh – RRR
Karnataka – KGF 2 & Kantara
Tamil Nadu – Vikram & PS1
Assam – Pathaan
West Bengal – Pathaan
Stay tuned to Pinkvilla for more such analytical pieces and box office updates.
ALSO READ: Pathaan starring Shah Rukh Khan secures 4th spot in list of highest grossing films in India; Baahubali 2 tops
#Baahubali #movie #marvel #continues #part #box #office #discussions #Pathaan #tops #states