Business
Amitabh Kant: G20 must focus on development, not politics | India Business News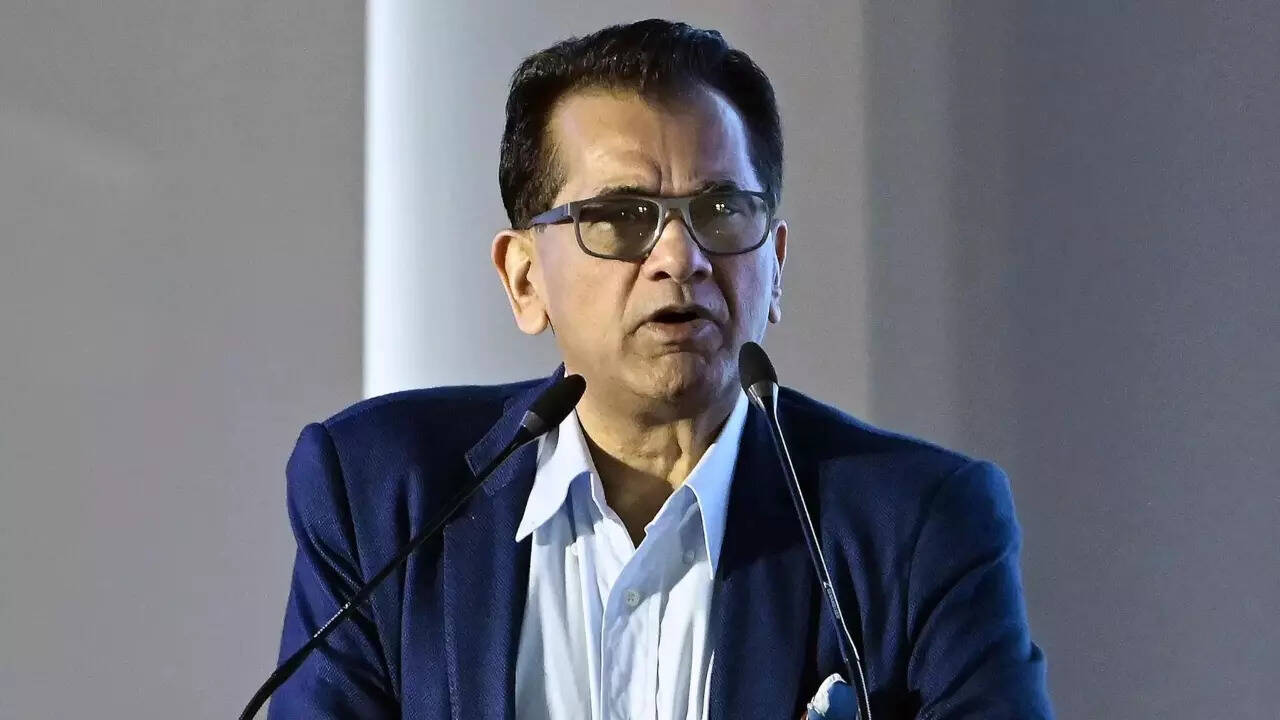 Ahead of the crucial summit in New Delhi,
G20 sherpa Amitabh Kant
told TOI that India will push the
development
agenda, while geopolitics can be discussed later as
G20
was not the right forum for it.
Excerpts:
From the first meeting in Andamans last year to next week's meeting of sherpas in Manesar, how much distance have you travelled and are things on course?
We've covered huge ground. As PM Narendra Modi had desired, our presidency has been inclusive, decisive, ambitious and action-oriented. We've pursued this vision vigorously. We have driven a vast range of very positive, constructive and forward-looking consensus on a range of developmental issues. We have been pursuing the voice of the Global South. We have worked on the reform and redesign of multilateral financial institutions – what needs to be done and how new instruments can all play a key role in providing long-term financing to the Global South. The international financial architecture is weighed against the Global South and they need more resources. This is a key priority for us. Then there is a priority of technological transformation and digital public infrastructure (DPI), an area in which India has done a lot of work and created an alternative model to bring in greater financial inclusion and built a range of DPIs. Taking this to the world will be a key priority and another key priority is to provide greater impetus to women-led development. All along, our effort has been that we build consensus. G20 comprises both developed countries and developing countries, which are at various stages of development. The challenge is to bring consensus and bring everybody on board and yet bring in ambition.
What can the leaders expect when they come to Delhi?
They will come to a country, which is now the fifth largest economy and one which has driven a lot of development in the last eight-nine years. They will see our transformed economy, a very vibrant democracy, which is the mother of all democracies, they will see a very dynamic political leadership, they will see a country, which is determined to drive key global agenda and have them on a human centric basis. During the last 20 days, we are having detailed deliberations, which have gone late into the night to discuss the New Delhi leader's statement. Every word is debated, discussed, and argued. We are confident that all the leaders would be happy to drive an ambitious progressive agenda. It's a unique opportunity for the leaders to meet, interact and discuss all the pressing challenges which the world is confronted with. Our PM's leadership will provide a unique opportunity of dynamism and inclusive growth.
In terms of the PM's message, which he gave during the Bali meeting that this is not an era of war. How do you see that message being taken forward in this meeting?
G20 is an economic forum. It's a forum for growth, progress and inclusion. It's not a political forum, the political forum is the United Nations. We had a similar challenge in Bali, where we fell back on the UN resolution to find a way out. Our attempt during our presidency has been to drive the developmental agenda. All these are key issues that are important. Ukraine is not our creation. Our view is that once we have discussed all the developmental issues and arrive at a consensus and move forward, we will take those issues up, and we will do our best to arrive at a constructive and positive discussion on the issues.
Should we expect some discussion on crypto, ethical use of AI and critical minerals, which the PM flagged over the weekend?
The PM had directed us to have a detailed deliberation on these issues as he is of the view that on all these issues, one country alone cannot find a solution. It will require global effort, it will require everybody to bring in consensus. All these issues will find a place for discussion at the leaders level, as a part of our One Earth, One family, one future. G20 is a very important body. Today, it's more important than the UN Security Council. It's the only body where you can arrive at a global consensus. Therefore, it's important that this forum is utilised to discuss some of the key issues confronting the world.
Can you give our readers a sense of the massive logistical efforts that have been put in and the glimpses of what leaders will see?
Our objective will be to display India's digital power, more than anything else. We would like to display the remarkable and the unique work that India has done on DPI and we would like everybody to experience it. The event is very compact, focused on G20 issues. The leaders will have very detailed deliberation over two days. There is a separate programme for the spouses.
Based on the ministerial meetings, there appear to be some gaps on climate and debt resolution for stressed countries. Which are the other areas where you need to put in more effort?
Right now, we are discussing issues of climate and energy. When we meet physically, the Sherpas will discuss geopolitics as well. Our attempt will be to close all these issues, where consensus was elusive at the ministerials.
The big question is whether we will finally manage to have a communique at the end of the leaders meeting?
Of course, we will have a communique. It will be very progressive, as the PM has said, it will be forward-looking and it will be very ambitious and action-oriented. There's no doubt about it.
Are you confident of bridging the gaps over geopolitics, political issues?
The war has not been caused by us. It's our objective that our presidency will be developmental. Throughout the year we brought consensus on all developmental issues. That's a very major achievement. We should remain focused and steadfast on all developmental issues and not get excessively bogged down by a war, which is not our creation.

#Amitabh #Kant #G20 #focus #development #politics #India #Business #News