India
35 hydrogen trains, 500 Vande Bharat likely in Budget | India News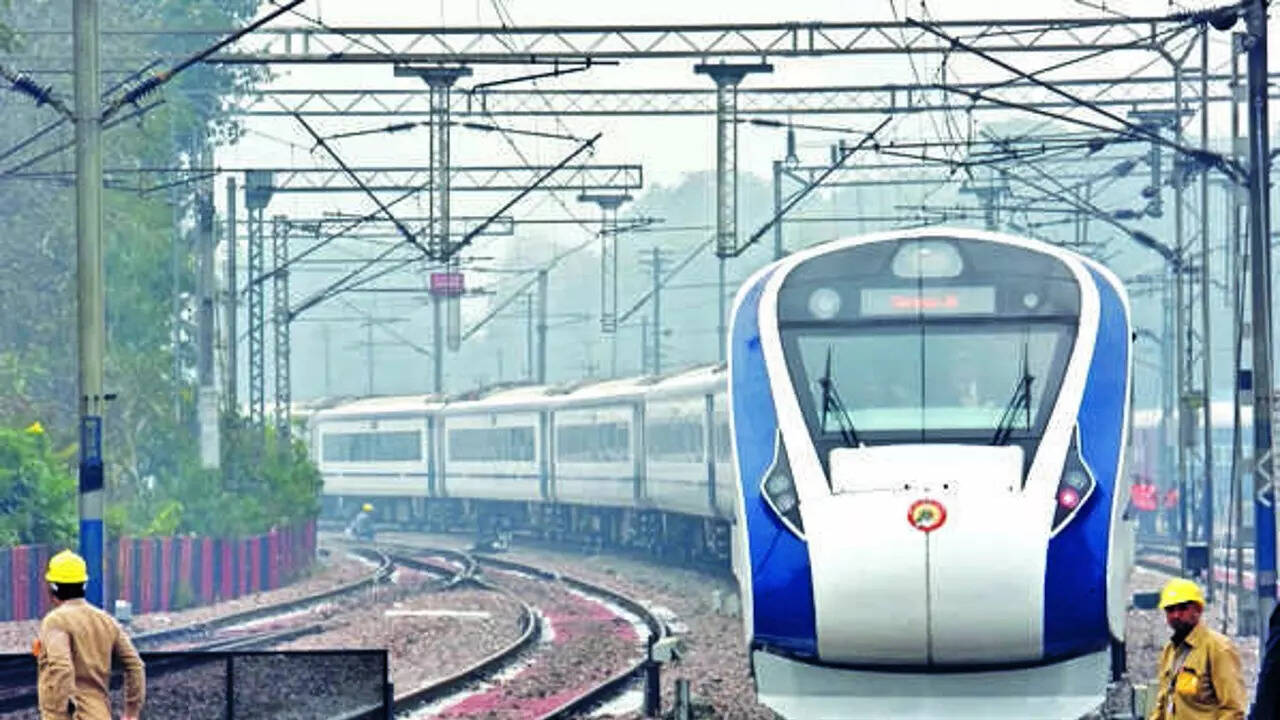 NEW DELHI: There may be big-bang announcements for railways in the upcoming Budget, including a plan to roll out 35 hydrogen-fuelled trains, around 400-500 Vande Bharat trains, nearly 4,000 newly designed automobile carrier coaches and approximately 58,000 wagons, all of which may be rolled out in the next three years.
Sources said the railways is likely to get an allocation of nearly Rs 1.9 lakh crore for 2023-24 as the government has put greater focus on modernising its rolling stock (trains, coaches and wagons), improvement and electrification of tracks and achieving the target of net zero carbon emission by 2030.
Recently, railways minister Ashwini Vaishnaw had said that the railways would run hydrogen-fuelled trains on eight heritage routes such as in Darjeeling, Nilgiris, Kalka-Shimla and Kangra Valley, with an aim to make these routes completely green. The railways is manufacturing a prototype hydrogen fuel-based train at the Northern Railway workshop. It would be test-run on the Sonipat-Jind section in Haryana.
Sources said the announcement of rolling stock programme, which will be spread over three years, is estimated around Rs 2.7 lakh crore, which would be highest so far. They said besides this new age rolling stock, the plan to manufacture 100 Vistadome coaches and refurbishment of 1,000 coaches of premier trains are likely to be part of the programme. Sources said production of 500 Vande Bharat trains was estimated to cost Rs 65,000 crore.
To strengthen safety of passengers in the light of several cases of fire, the railways is planning to provide water mist-based fire extinguishers in 1,000 coaches.

#hydrogen #trains #Vande #Bharat #Budget #India #News