India
Will Rahul's search for allies end with Yatra? | India News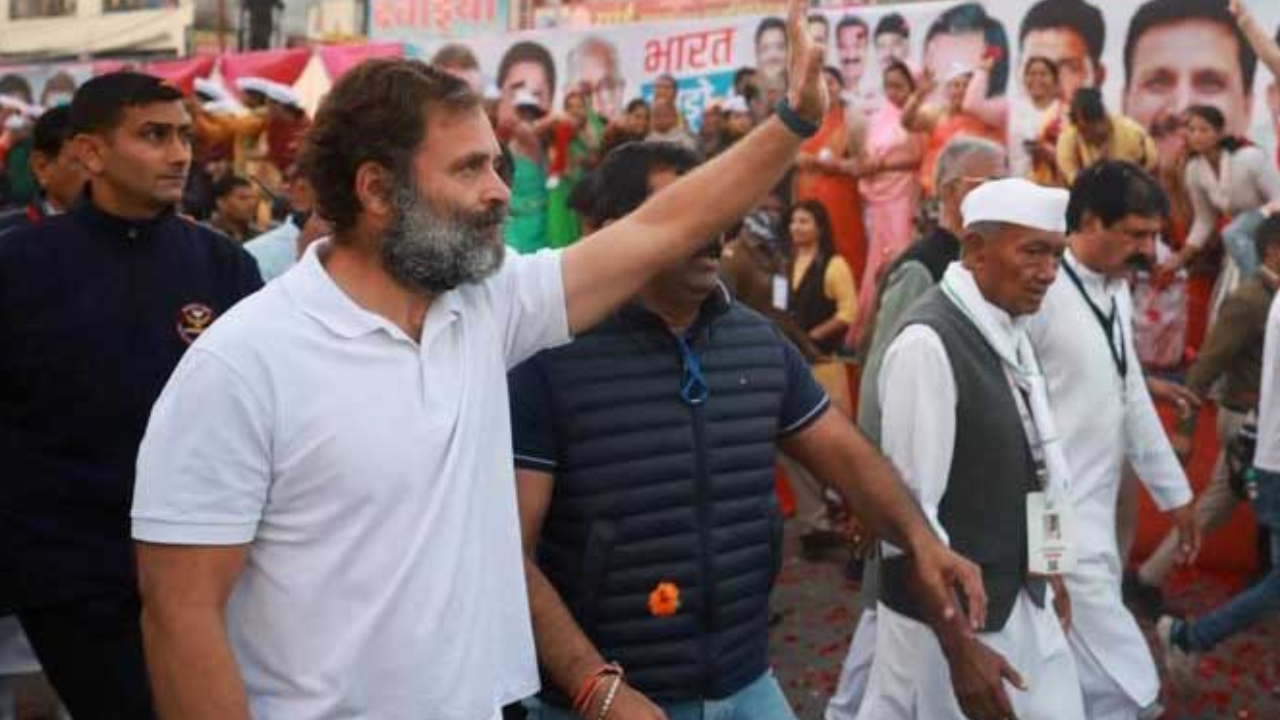 NEW DELHI: Congress president Mallikarjun Kharge has invited leaders of 21 like-minded parties to join the concluding function of party leader Rahul Gandhi's Bharat Jodo Yatra in Srinagar on January 30.
The list of invitees includes leaders from Trinamool Congress, Janata Dal-United, Rashtriya Janata Dal, Samajwadi Party, Bahujan Samaj Party, Telugu Desam Party and CPM.
The most notable omission is Aam Aadmi Party, whom Congress accused of attempting to cut Rahul's yatra short by urging the Modi government to enforce Covid protocol following the surge of the pandemic in China.
Rahul began his yatra from Tamil Nadu's Kanyakumari on September 7. He has covered over 3,300 km through Tamil Nadu, Kerala, Karnataka, Andhra Pradesh, Telangana, Maharashtra, Madhya Pradesh, Rajasthan, Delhi, Uttar Pradesh, Haryana and Punjab. He will conclude it in Srinagar on January 30, hoisting the national flag there.
All through the cross-country route, Congress invited non-BJP parties to his yatra. Most parties cold-shouldered Rahul's foot march, some simply wishing him good luck.
The absence of major political parties from Rahul's yatra reflects a multi-layered political complexity from state to state, with a little over a year to the parliamentary election.
Also, some of the parties that the Congress has reached out to are its regional rivals.
The party is bitter foes with Trinamool Congress in West Bengal. The Mamata Banerjee-led party has openly opposed the notion of Rahul Gandhi as the opposition PM face.
In south, Telangana CM K Chandrashekar Rao's Bharat Rashtra Samithi stayed away from Rahul's campaign.
Even arch-rivals of the BJP such as Samajwadi Party and Bahujan Samaj Party decided not to be seen marching with Rahul in his yatra.
In the national capital city, Delhi, Aam Aadmi Party was not part of the programme. AAP has anyway emerged as a bigger challenge to Congress than BJP in states, and potentially also in the 2024 national polls.
However, in Jammu and Kashmir, National Conference of the Abdullahs and Mehbooba Mufti's People's Democratic Party will join the march. CPI's MY Tarigami will also be present. These parties are members, like Congress, of the Gupkaar Alliance, and united in their demand for restoration of statehood and special status to J&K.

#Rahuls #search #allies #Yatra #India #News