Business
Why Akasa Air & Air India Express are sparring over poaching of pilots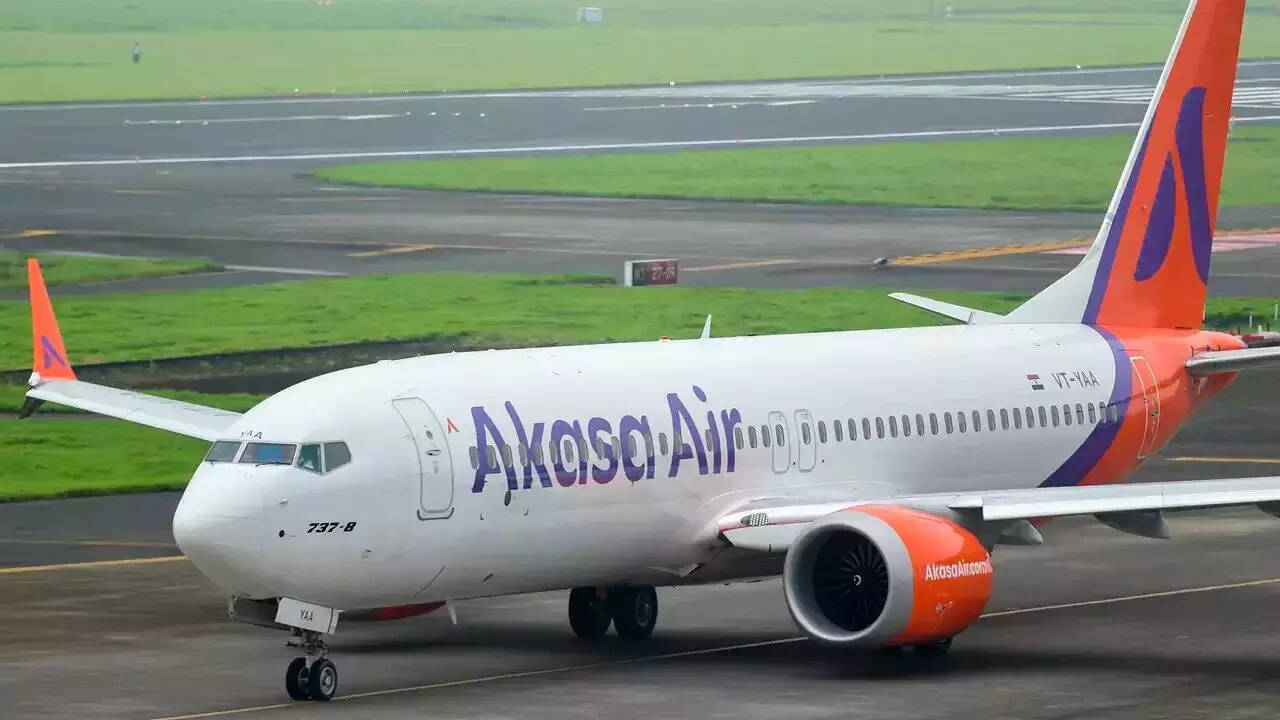 Akasa Air and Air India Express, two low cost airlines, are embroiled in a dispute over pilot recruitment practices. Akasa Air, backed by the late investor Rakesh Jhunjhunwala, has sent legal notices to 19 pilots who joined Air India Express before completing a mandatory six-month notice period, according to an ET report.
In response, Tata Sons-owned Air India Express has refuted the allegations, asserting that the recruited pilots from Akasa Air had fulfilled their contractual obligations by paying bond amounts of up to Rs 50 lakh, which covered their training costs.
Efforts at mediation by the sector regulator, Directorate General of Civil Aviation (DGCA), have proven ineffective. Both Akasa Air and Air India Express are now preparing for legal action. Nora Chambers represents Akasa Air, while Air India Express has enlisted Indus Law to advocate for the pilots.
Since May, 19 pilots from Akasa Air have left to join Air India Express, some with less than a week's notice, causing flight cancellations and rescheduling. In response, Akasa Air has raised pilot salaries twice in the past two months in an attempt to retain its pilots.
Sources indicate that last month, senior executives from Akasa Air, including CEO Vinay Dube, approached the DGCA, alleging that Air India Express's recruitment of their pilots violated aviation regulations and hindered their operations.
A 2017 DGCA rule mandates a one-year notice period for commanders and a six-month notice period for first officers before leaving an airline. However, the DGCA declined to intervene, citing the ongoing legal challenge to the rule by pilot unions in the Delhi High Court. A senior DGCA official stated that the parties must resolve the matter themselves until the court determines the rule's validity.
Noida airport to open by 2024; know about UP's new modern airport in Jewar
A senior Air India Express executive countered the allegations, asserting that their pilot hiring adheres to contractual terms, with pilots having paid the necessary bond amount to resign before the notice period. Additionally, the executive noted that less than 10% of the airline's recent hires come from Akasa, with the majority resulting from internal promotions, transfers, and recruitment of new license holders and former military pilots.
A spokesperson for Tata-owned Air India Express said, "Choice of multiple bases, a flexible work pattern and an opportunity to operate widebody aircraft and legacy of the Tata Group are attracting pilots to work for the airline."
As of the time of this report, Akasa Air had not responded to queries.
Pilots who received legal notices from Akasa Air have contested the contracts, citing alterations to payment structures. In June, the airline reduced pilot payments from Rs 10,000 to Rs 7,500 for every hour flown beyond the monthly quota of 40 hours.
Both Akasa Air and Air India Express have ambitious expansion plans, collectively adding approximately 70 new aircraft by the end of 2024. Both airlines operate the Boeing 737 Max aircraft, facilitating pilot recruitment due to similar training and procedures.
Akasa Air has rapidly expanded, adding 20 aircraft in less than a year since its launch in August. Meanwhile, Air India Express, with backing from the Tata Group, aims to deploy 50 Boeing 737 Max aircraft by the end of 2024, with 25 of them scheduled for addition by June.
This legal dispute sheds light on the challenges faced by Indian airlines in securing senior captains and trainers amid record aircraft orders. Airlines are gearing up for their busiest pilot hiring year in over three years as they seek to replenish their workforce, which was depleted during the pandemic and strained by a rapid resurgence in travel.

#Akasa #Air #Air #India #Express #sparring #poaching #pilots