Entertainment
What is Priyanka Chopra and Nick Jonas' 'show and tell ritual'? 4 more endearing revelations by the couple
Priyanka Chopra and Nick Jonas are undoubtedly one of the most famous couples in the entertainment industry. After a brief period of dating each other, the twosome became man and wife in 2018. Four years later, Priyanka and Nick are going strong as ever, and their loved-up social media posts for each other are proof of the same. Last year, in January 2022, the couple embarked on the exciting journey of parenthood as they welcomed their daughter Malti Marie through surrogacy. In a recent interview with British Vogue, the Quantico actress opened up about her relationship with Nick and made quite a few interesting revelations too. Continue reading to know more.
Nick Jonas and Priyanka Chopra's 'show-and-tell' ritual
Priyanka Chopra told Vogue that Nick and she reconnects with a game called 'show-and-tell'. Although the name sounds a bit risqué, what it basically implies is more of a fun exercise or activity wherein the star couple gets to know each other better. Priyanka says, "We did zero to 60," speaking of Nick and her two-month-long courtship period before dating each other for a few months and finally getting married in two lavish weddings as per Hindu and Christian traditions.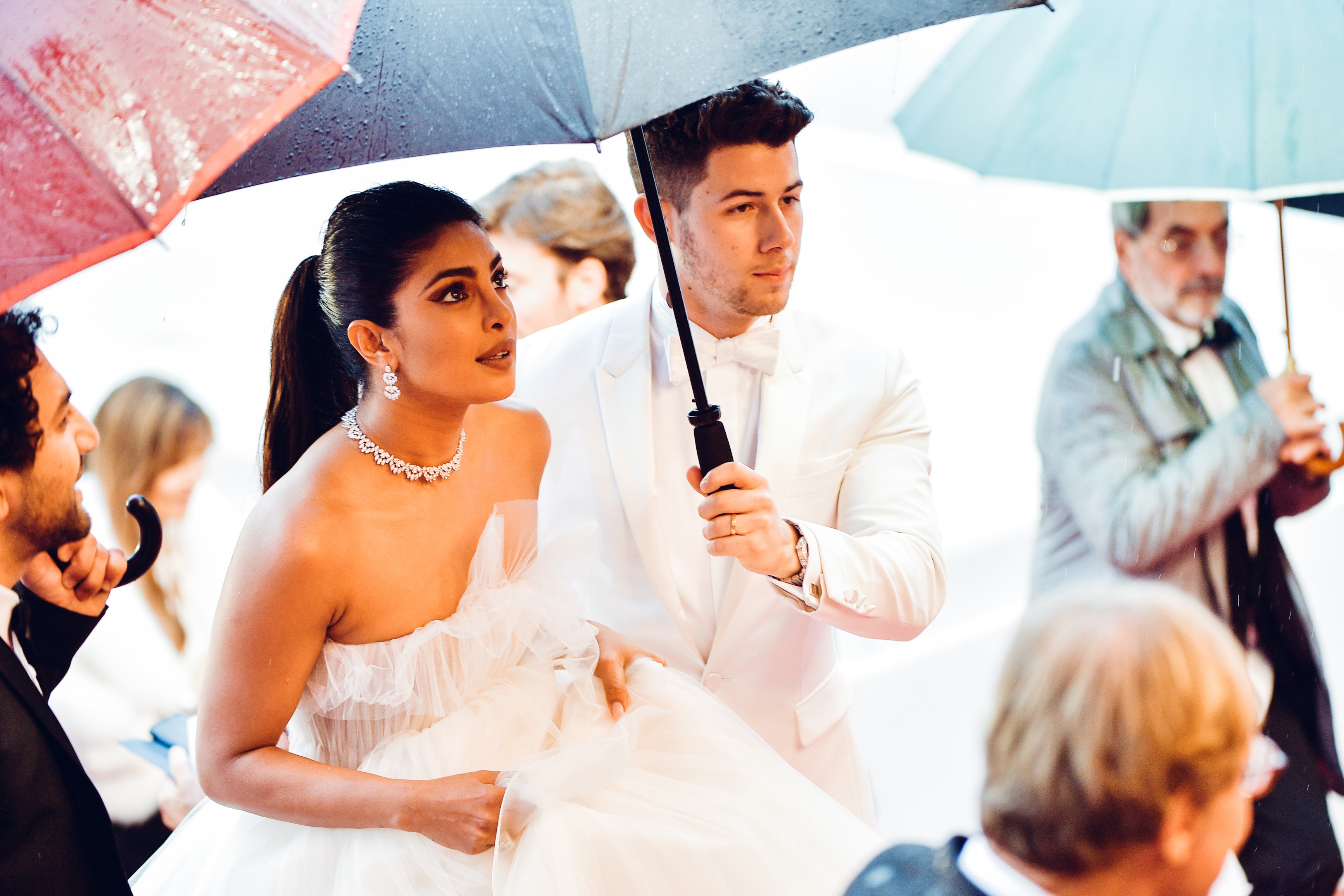 "We didn't know each other's careers before we met. Like, didn't know them well. So we do a show and tell once in a while and share random things that we've done to show the other person what we were like when we were younger," the mother of one said.
A recent example of this took place just before Chopra visited India with UNICEF as their global ambassador. She revealed that Nick and she watched old press interviews that the actress had done many years ago. "There were just so many videos of my savage remarks," she expressed. "I was like, 'What was I on when I was in my 20s?'" 
Nick Jonas describes parenthood with Malti Marie
Nick and Priyanka's daughter Malti recently turned one this January. The little one was born a full trimester before her due date. After her birth, she spent 100 days at the Neonatal Intensive Care Unit (NICU), first at Rady's Children Hospital, La-Jolla, and then at Cedars-Sinai in Los Angeles, before the Jonases could bring her home.
When asked about his experience of fatherhood, Nick responded that nothing could have been better. "Overwhelming. The joy, the anxiety, all of the things," the 30-year-old singer further added.
In an interview with ET in November last year, Nick said that being a father has been life-changing. He also gushed over his then 11-month-old daughter and called her amazing. Nick added that parenthood brings him a lot of joy.
For those unaware, last year, Priyanka and Nick took to their respective social media handles to announce the birth of their precious daughter. Without posting any photos, they simply wrote, "We are overjoyed to confirm that we have welcomed a baby via surrogate." They also sought privacy and added, "We respectfully ask for privacy during this special time as we focus on our family. Thank you so much."
Priyanka Chopra's praise for Nick Jonas
Even after more than four years of togetherness, Priyanka cannot stop gushing over her man. In her interview, the actor-producer-entrepreneur touted Nick as someone who is wise beyond his years. "He's a wise man beyond his years. I get affirmations from him all the time, to remind me of my value when I forget or when I get insecure. He just sees through the fog for me. He sees the best in people," she shared. Priyanka and Nick have a 10-year age gap between them.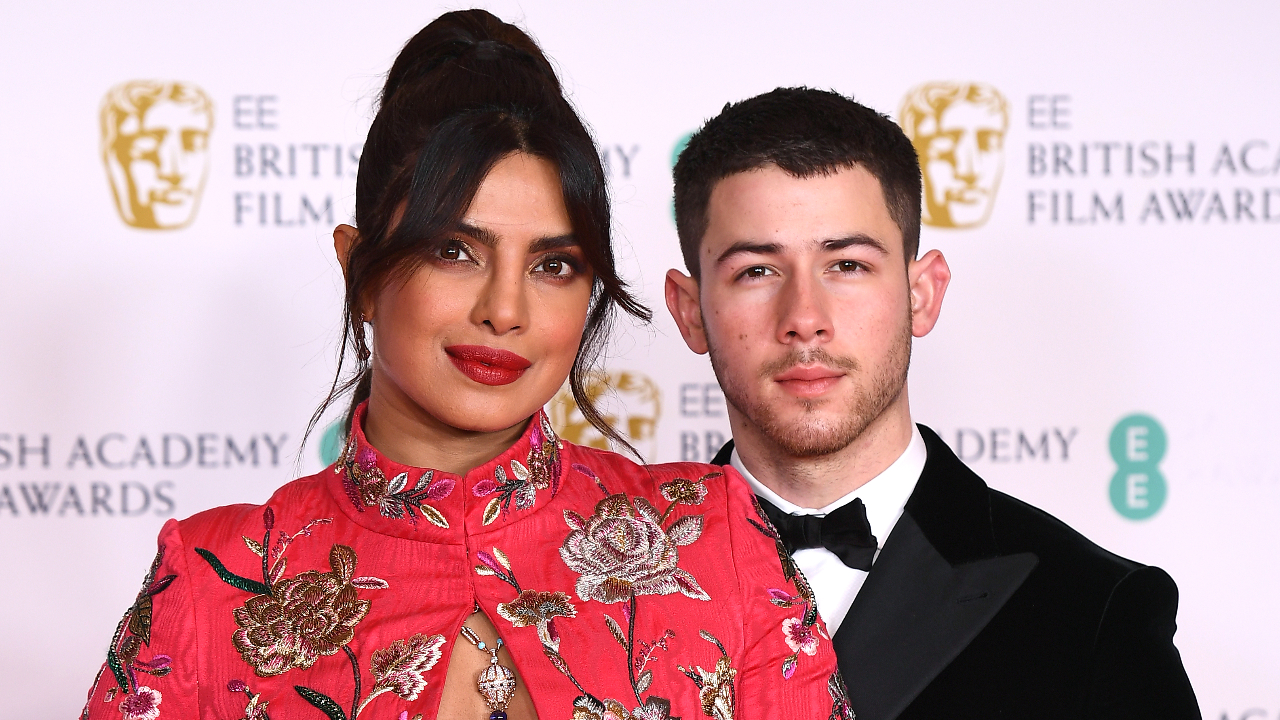 Priyanka says Nick helps her stay in the moment
Priyanka further revealed that Nick is the one who would help her stay grounded so that she could soak in the moment. The Citadel actress said that the pop singer reminds her to 'take a second', or celebrate an award or a new deal.
Nick Jonas and Priyanka Chopra are temperamentally different people
According to Priyanka Chopra, Nick and she are different people, temperamentally. Citing an example, she says, "I talk a mile a minute and my husband does not." However, when it comes to parenting their daughter Malti, their values align.
Earlier, on his father Kevin Jonas Sr's show Legendary Podcasts, Nick said that his conversations with Priyanka have been 'invaluable'. "So with me and Pri (Priyanka), there's definitely that connection, where it's every decision that's made business-wise every instinct emotionally and creatively kind of run through that filter of that person that you trust and know, has your back. But also will say, 'I don't think that's the right thing' or maybe 'Think about it from this angle' and that's been invaluable," Nick Jonas said.  
ALSO READ: Priyanka Chopra's daughter Malti is a pro just like mom, shoots for her first magazine cover; WATCH BTS video

#Priyanka #Chopra #Nick #Jonas #show #ritual #endearing #revelations #couple