World
US man found guilty of death of five-year-old Indian-origin girl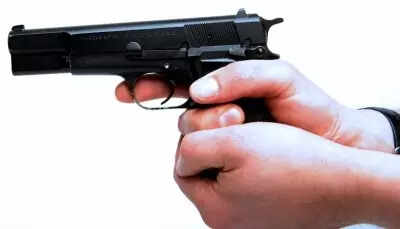 HOUSTON: A 35-year-old man has been found guilty in the 2021 killing of a five-year-old Indian-origin girl in the US state of Louisiana.
A stray bullet struck Mya Patel's head on March 20, 2021, when she was playing in her motel room in Shreveport. She was rushed to a hospital but passed away after battling for three days.
A District Judge found Joseph Lee Smith responsively guilty of manslaughter last week in connection with Patel's death, according to the Shreveport Times.
During Smith's trial on January 13, it was found that on the day of the fatal shooting, Smith got into an altercation with another man in the parking lot of a motel which was owned and operated at that time by Vimal and Snehal Patel, who lived in a ground-floor unit with Mya and a younger sibling.
Smith fired a 9-mm handgun at the man, but the bullet missed its intended target and struck Mya in the head before grazing her mother.
Smith will return to court on February 27.
He faces a prison sentence of up to 40 years at hard labour for the manslaughter conviction, and up to 10 years in prison, and/or a fine of up to USD 5,000 for the aggravated battery conviction, the report said.
He also faces up to 40 years in prison and/or a fine of up to USD 100,000 for the obstruction conviction, it said.

#man #guilty #death #fiveyearold #Indianorigin #girl