Entertainment
Urfi Javed's condition is very bad, seeing puffy eyes, people compared her with this actress
Urfi Javed Face: Urfi Javed has surprised everyone by sharing her latest photo on social media. Urfi, who is always well-dressed, is seen in this photo in no makeup look and full clothes.
Uorfi Javed Face: Social media sensation Urfi Javed always remains in lime light due to her unusual style. The actress has once again come into the limelight, but this time the reason for her appearing in the news is not her outfit, but her health. Recently, Urfi has shared one of her latest photos in which she is seen in full clothes and no makeup look.
Urfi shared the photo
Urfi Javed has shared a photo of herself on social media. Urfi Hui is wearing in the photo. Her face is swollen. While sharing the picture, the actress wrote- 'What happened from what! When you get allergic, what do I look like now…?' Users are also reacting fiercely on the photo. Comments have increased on Twitter. Some people are making fun of the actress while some are advising her to stay away from beauty products.
Kya se kya ho Gaya ! When allergies hit
Who do I resemble right now ? pic.twitter.com/7jEJkcPi9p

— Uorfi (@uorfi_) January 23, 2023
Comparison with Rakhi Sawant
Fans are sharing their opinion on Urfi's photo. User Urfi Javed is also being trolled on Twitter. One user even compared the actress to Rakhi Sawant.Neha Malik crossed the limits of bo*ldness in the cold winter, fans got crazy after seeing her sexy cleavage…
In the photo, Urfi Javed has shown her swollen face and asked who do I resemble. Urfi is looking very upset due to such a condition of her face. Many users have told that the reason for Urfi's allergy is to wear full clothes.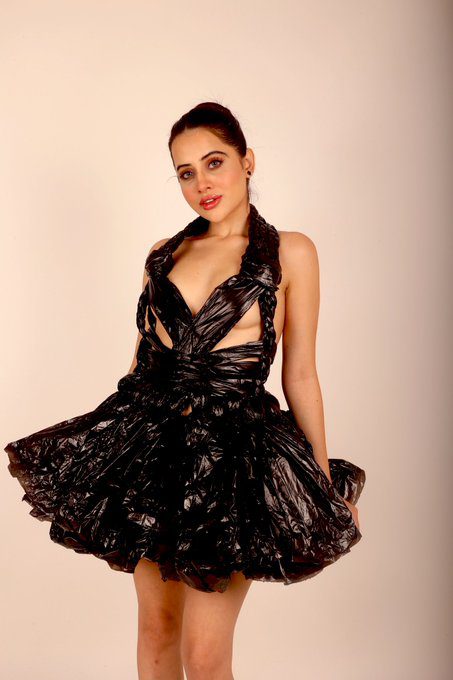 Urfi has skin problem
This is not the first time that Urfi has shared her skin problem with everyone. Even before this, Urfi had told that she has different types of allergies, when she wears clothes, she gets rashes or boils. Despite Urfi's skin problem, she does not stop experimenting with fashion and style. At the same time, she also shared the video. Janhvi Kapoor clicked a bo*ld picture wearing a saree, seeing the bo*ldness netizens also got sweaty..

#Urfi #Javeds #condition #bad #puffy #eyes #people #compared #actress