World
UK PM Rishi Sunak meets Scotland Yard chief over police reforms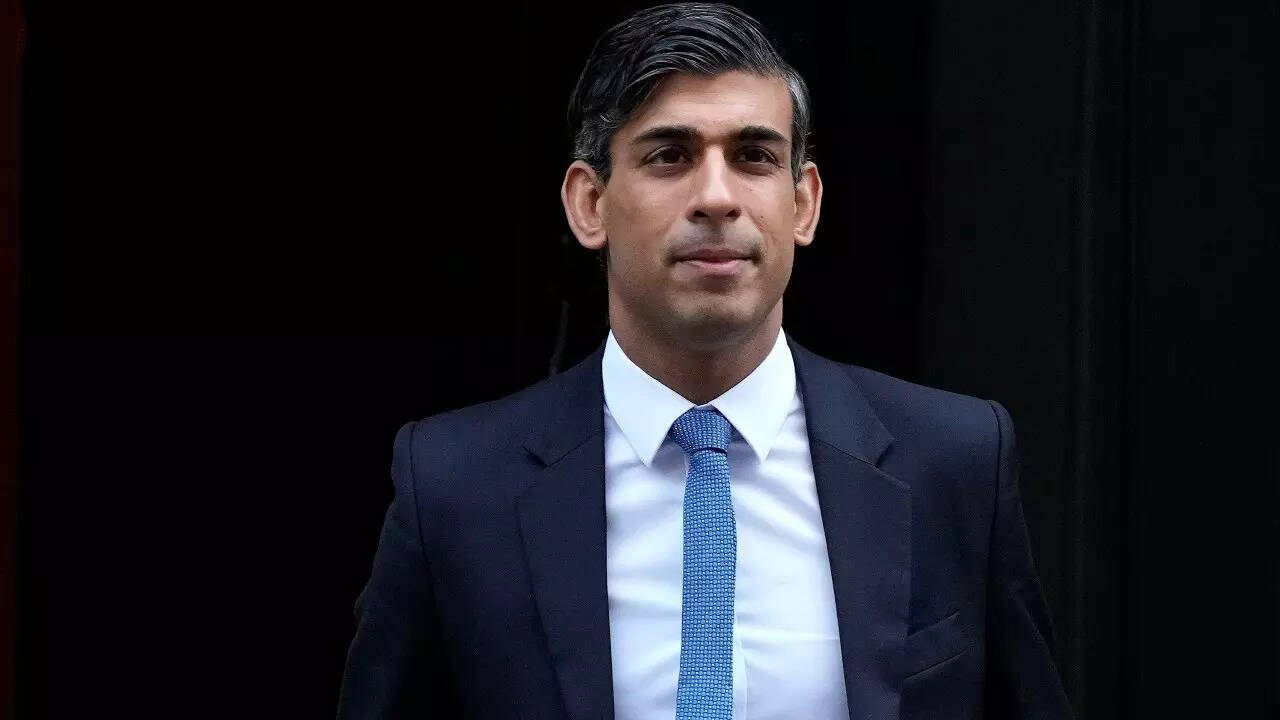 LONDON: British prime minister Rishi Sunak held urgent talks with the Scotland Yard chief Mark Rowley in the wake of a high-profile rape scandal involving a serving police officer and backed growing calls for urgent police reforms.
Sunak said he had "constructive" talks with Rowley, the Metropolitan Police Commissioner, and made clear to him that "the abuse of power that we've seen this week is absolutely despicable and it needs to be addressed immediately". He said checks had been "significantly strengthened" in recent years and that his government was ensuring every force now has "best in class" vetting – which will be "independently inspected very quickly".
"All police forces across the country have been told to check all of their serving officers and staff against national police databases to identify and root out anybody who shouldn't be serving," said Sunak after his meeting with Rowley on Wednesday evening.
His intervention follows an outcry over a Met Police officer for more than 20 years, David Carrick, being found to be one of Britain's most prolific sex offenders after he recently admitted dozens of rapes and sexual offences in attacks on 12 women.
The UK Home Office issued new guidelines to root out what it terms as "misogyny and predatory behaviour" from the ranks of the country's police force.
"David Carrick's sickening crimes are a stain on the police and he should never have been allowed to remain as an officer for so long," said UK home secretary Suella Braverman.
"We are taking immediate steps to ensure predatory individuals are not only rooted out of the force but that vetting and standards are strengthened to ensure they cannot join the police in the first place. Every day thousands of decent, hardworking police officers perform their duties with the utmost professionalism and I am sure they all share my disgust at his despicable betrayal of everything they stand for," she said.
The UK's National Police Chiefs' Council (NPCC) has confirmed that it will ask all police forces to check their officers and staff against national police databases.
This will help identify anyone who has slipped through the net before vetting standards were toughened and ensure those who are unfit to serve can be rooted out, the home office said.
Braverman has asked the College of Policing to strengthen the statutory code of practice for police vetting, making the obligations all forces must legally follow "stricter and clearer". This will make a raft of guidance a legal requirement for all police forces.
She has also launched an internal review into police dismissals to make sure the system is effective at removing officers who fall short of the standards expected of them.
The Met Police, the UK's largest police force, has since apologised for allowing Carrick to continue working despite nine serious allegations against him over the years, including rape and domestic violence.
The force has been under intense scrutiny in recent months due to crimes, many of them targeted at women, by some of its officers.

#Rishi #Sunak #meets #Scotland #Yard #chief #police #reforms