World
UAE to loan $1 billion, roll over another $2 billion to Pakistan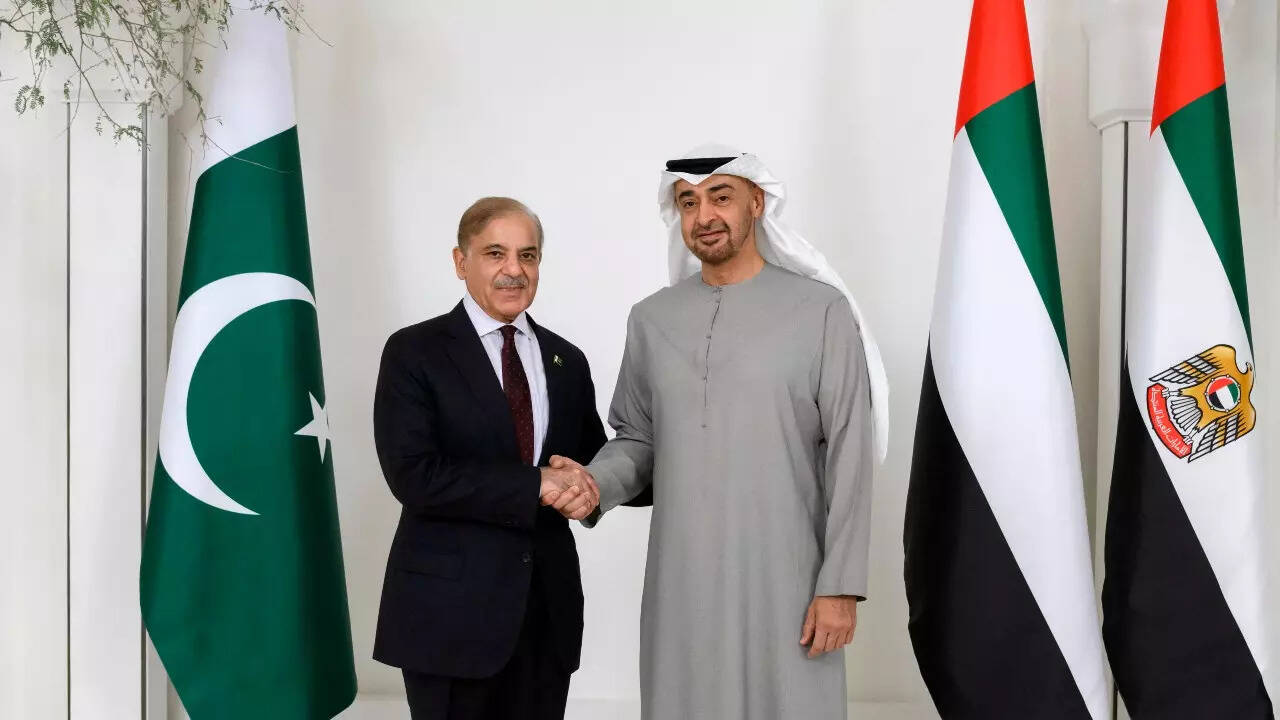 The United Arab Emirates agreed on Thursday to lend $1 billion to Pakistan and roll over an existing $2 billion loan, Pakistan's information minister said, offering some respite to a nation still reeling from devastating floods.
Pakistan says it suffered more than $30 billion of damage as floodwaters swept across the country from July-August.
The loan announcements came as Pakistan's prime minister, Shehbaz Sharif, kicked off a two-day visit to the United Arab Emirates.
He met UAE President Sheikh Mohammed bin Zayed al-Nahyan, and was due to discuss business and economic opportunities with other officials and business leaders, information minister Marriyum Aurangzeb said.
"We share a resolve and understanding that the continuous efforts need to be made to further strengthen trade, investment and economic relations," Sharif said in a statement from his office.
As a ninth review by International Monetary Fund (IMF) to clear the release of the next $1.1 billion tranche of funds to Pakistan has been pending since September, the external financing is crucial for the country's broken economy.
Pakistan's central bank foreign reserves fell to a critical level of $5.5 billion in the week ending Dec. 30, barely enough for three weeks of imports.
The IMF and Pakistan signed a $6 billion bailout in 2019 that was topped up with another $1 billion earlier this year.
The lender wants Pakistan to take fiscal measures to meet budgetary targets, introduce reforms in power and energy sectors and review subsidies to farming and export sectors.
IMF officials met Pakistan's finance minister, Ishaq Dar, on Monday on the sidelines of a Geneva climate conference that made more than $9 billion of pledges for flood recovery.
Dar said on Wednesday Pakistan was already working on the fiscal contingency plan to shed energy sector debt and review the subsidies.
Long-time ally Saudi Arabia has said is also considering investing $10 billion
in the South Asian nation of 220 million and increasing its deposits in the country's central bank from $3 billion to $5 billion.

#UAE #loan #billion #roll #billion #Pakistan