World
Turkey vows to probe collapse of buildings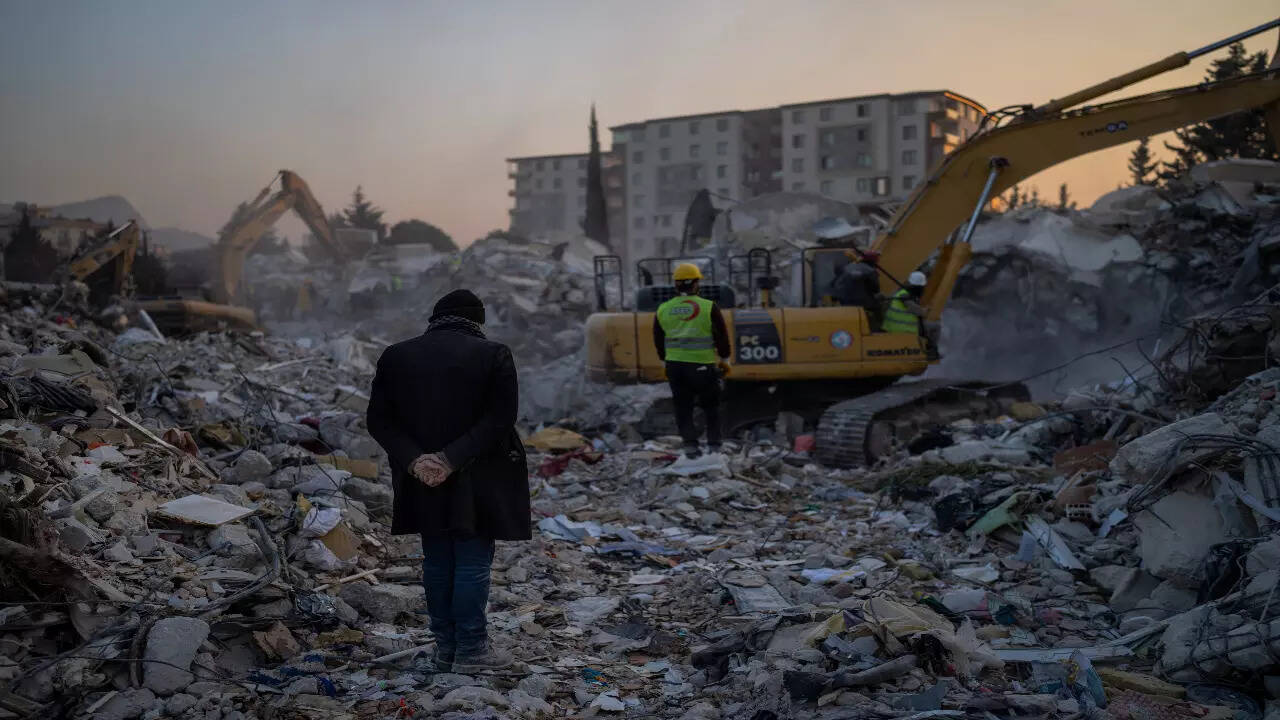 ISTANBUL: Turkey vowed on Sunday to probe anyone suspected of responsibility for the collapse of buildings in the country's devastating earthquakes nearly one week ago and has already ordered the detention of 113 suspects.
Vice-president Fuat Oktay said overnight that 131 suspects were under investigation for their alleged responsibility in the construction of buildings that failed to withstand the quakes. "Detention orders have been issued for 113 of them," Oktay said.
"We'll follow this up meticulously until the necessary judicial process is concluded. " Turkey's construction codes meet current earthquake-engineering standards, at least on paper, but they are too rarely enforced, explaining why thousands of buildings toppled over or pancaked down onto the peopleinside.
Oktay said the justice ministry had established earthquake crimes investigation bureaus in the quake zone provinces to investigate deaths and injuries. Environment minister Murat Kurum said that 24,921 buildings across theregion had collapsed or were heavily damaged in the quake, based on assessments of over 170,000 buildings. Among those facing scrutiny were two people who were arrested in Gaziantep province on suspicion of having cut down columns to make extra room in a building that collapsed in the quakes.
Opposition parties have accused President Erdogan's government of not enforcing building regulations, and of mis-spending special taxes levied after the last major quake in 1999 in order to make buildings more resistant to quakes. In the 10 years to 2022, Turkey slipped 47 places in Transparency International's Corruption Perception Index to 101, having been as high as 54 out of 174 nations in 2012.

#Turkey #vows #probe #collapse #buildings