Astrology
Today's Panchang, 16 January 2023: Know the Tithi, Nakshatra, Yoga, Karana and Shubh Muhurat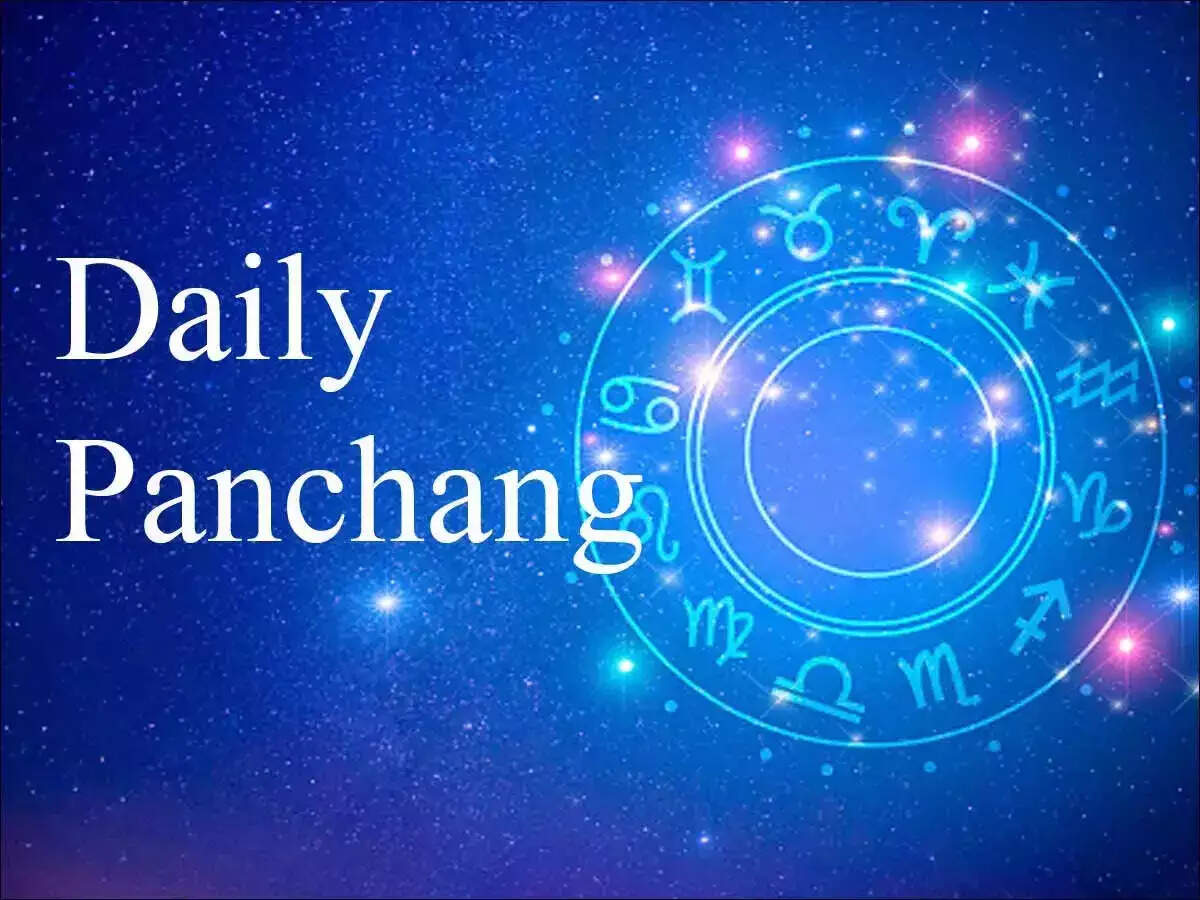 Panchang is a Hindu calendar and almanac, which provides information about the auspicious and inauspicious times of the day, as well as other important astrological data. It is used by Hindus to plan important events, such as weddings and religious ceremonies, and to determine the best time for certain activities.
Auspicious Timings (Shubh Muhurat
)
Auspicious timings we have already given in the below mentioned table and for any religious or any auspicious activity people like to follow the Shubh Muhurat and they are eager to know about the perfect timings for any perfect occasion so according to that Abhijeet Muhurat is going to start from 12:09:51 and it will continue till 12:51:59.
Inauspicious Timings (Ashubha Muhurat)
As per astrological belief, we have seen that now a days people are more curious to know about Shubh and Ashubh Muhurat as they avoid doing any auspicious activity during inauspicious time. Dushta Muhurat is going to start from 12:51:59 to 13:34:06 and from 14:58:20 to 15:40:27. Kulika Kaal will begin from 14:58:20 to 15:40:27.
People are more eager to know about Rahu Kaal, which is going to start from 08:34:00 To 09:52:58. Inauspicious timing have already mentioned in the table and people can check the below table for the reference.
Today's Tithi, Nakshatra and Vaar Details
It is a Navami upto 19:23:28 and Swati Nakshatra will be there upto 19:23:55. Its a Saturday and this day is dedicated to worship Lord Shani Dev. As per Shaka Samvat, this is 1944 Shubhakruth. As per Vikram Samvat, the year is 2079, while the Kali Samvat calendar stats it's year 5123. According to Purnimanta, this month is Magha and as per Amanta, this is the Paush month.
Sun and Moon Rise and Set Timings
In this below table we have given the Sun Rise, Sun Set and Moon Rise and Moon Set timings. Sunrise will start from 07:15:02 and Sun will set at 17:46:48 and Moon rise will start from 26:19:59 till 12:35:59. It is a Kanya moon upto 30:48:54 today.
Daily Panchang: 16th January 2023
Tithi: This is the lunar day of the month according to the Hindu calendar. There are 30 tithis in a lunar month, and each tithi is about 12 hours long.
Nakshatra: This is the lunar mansion or constellation in which the Moon is located on a particular day. There are 27 nakshatras in the Hindu astrology system.
Yoga: This is the combination of the Moon's position in a particular nakshatra and the Sun's position in a particular zodiac sign. There are 27 yogas in total, and each yoga is assigned a specific name and characteristics.
Karana: This is the half-tithi or half- lunar day, and there are 11 karanas in a lunar month. Each karana is about 6 hours long and is determined by the movement of the Moon in relation to the Earth.
Vaar: This is the day of the week according to the Hindu calendar, with each day named after a particular planet. There are seven vaars in total: Sunday, Monday, Tuesday, Wednesday, Thursday, Friday, and Saturday.

#Todays #Panchang #January #Tithi #Nakshatra #Yoga #Karana #Shubh #Muhurat